Can You Leave Universal Studios Orlando and Come Back?
Yes. The attendants either stamp your hand or give you a pass, allowing you to enter and exit as many times as you'd like.
Your ticket type indicates where you can go on the grounds, as while you can leave and return to the same park, not every pass permits switching parks.
With a single-day (or multi-day), one park per day ticket, you can move in and out freely but are restricted to the theme park you're visiting that day.
To move between parks, you need to upgrade your ticket to a Park-to-Park pass, which is possible and shouldn't take too long.
Is Parking Charged If I Leave and Come Back?
No.
Parking at Universal Studios Orlando is per day, so it's not something you need to worry about.
Just remember to keep your receipt.
Also, if it's not Halloween Horror Nights or some other special event, Universal offers free parking after 6 pm, which is a big plus if you choose to stay on-site.
What If I Need To Switch Parks?
There are two ways to go about switching parks at Universal Studios Orlando.
One is purchasing Park-to-Park passes.
These tickets allow you to move between parks using the Hogwarts Express, a ride that connects Universal Studios Florida and the Islands of Adventure.
Park-to-Park tickets are likely to be more attractive to Harry Potter fans as they presumably see the added value. (It's still a fun ride either way)
The other way to switch parks is by purchasing single-park passes to the respective parks.
These allow you to walk from one park to another, though they don't grant you access to the Hogwarts Express.
Because of this denied access, single-park tickets are a hassle when one park suddenly reaches maximum capacity on busier days.
You won't be allowed to go back in until the crowds subside, and Universal will have to put you on a waitlist.
(If you have a date-based ticket, you're considered a priority guest, so if you're denied entry due to capacity, you'll get to reenter first.)
Also, at the time of writing, a 1-Park-1-Day Ticket costs $109 for adults, while a Park-To-Park-1-Day Ticket costs $164, meaning a single park ticket to each park (for one day) is the more expensive option.
Do I Need a Park-To-Park Ticket?
A Park-to-Park ticket is advantageous if you're short on time and want to visit more than one park in a day.
It's also something to consider if you haven't experienced the Hogwarts Express.
Otherwise, a one park per day ticket is much better as it allows you to take your time and enjoy the rides at one park before moving to another the following day.
You won't ride the Hogwarts Express, but unless you're a superfan of the Harry Potter franchise, it's hardly a painful sacrifice compared to saving $55 for one day.
You get discounts on both types of tickets if you book a multi-day visit, but if it's your first time at Universal Orlando, the single-park passes help you make the most of your experience.
Can I Upgrade My Base Ticket?
Yes.
If you bought a base ticket and want to upgrade to a Park-to-Park pass mid-tour, you can do so by adding a few extra bucks.
It ranges from around $50 to $70 depending on your base ticket price and whether you got it for one day or multiple days.
Call Universal Studios or your authorized seller and inform them of your request.
You can also go to an in-park Guest Services Station to upgrade your ticket in person.
How Do I Go About A One-Day Visit To Both Parks?
Whether you're short of time or not, these are the basics if you want to visit both parks in one day.
1. Do Your Homework
Familiarize yourself with the theme park and its surroundings.
Do your research on the attractions, restaurants, and activities within the park.
Also, check the crowd calendars to see how big the crowds are on your visit date.
Knowing what you want to do before getting there allows you to plan your day while factoring in minor delays and potential ride breakdowns (i.e., the stuff you can't control).
2. Buy Your Park-to-Park Tickets in Advance
Saving time is the number one priority when visiting both parks in a single day.
One way to go about it is to avoid waiting in line at the ticket booths on your visit date.
Universal is notorious for having inadequate ticket booths in the morning (the appropriate time to arrive in this case), so date-based tickets can save you a stressful start to your day.
Advance tickets are also cheaper, and you can easily know whether the park will be super busy on a specific date (which leads to longer lines everywhere you go).
3. Stay at an On-Site Hotel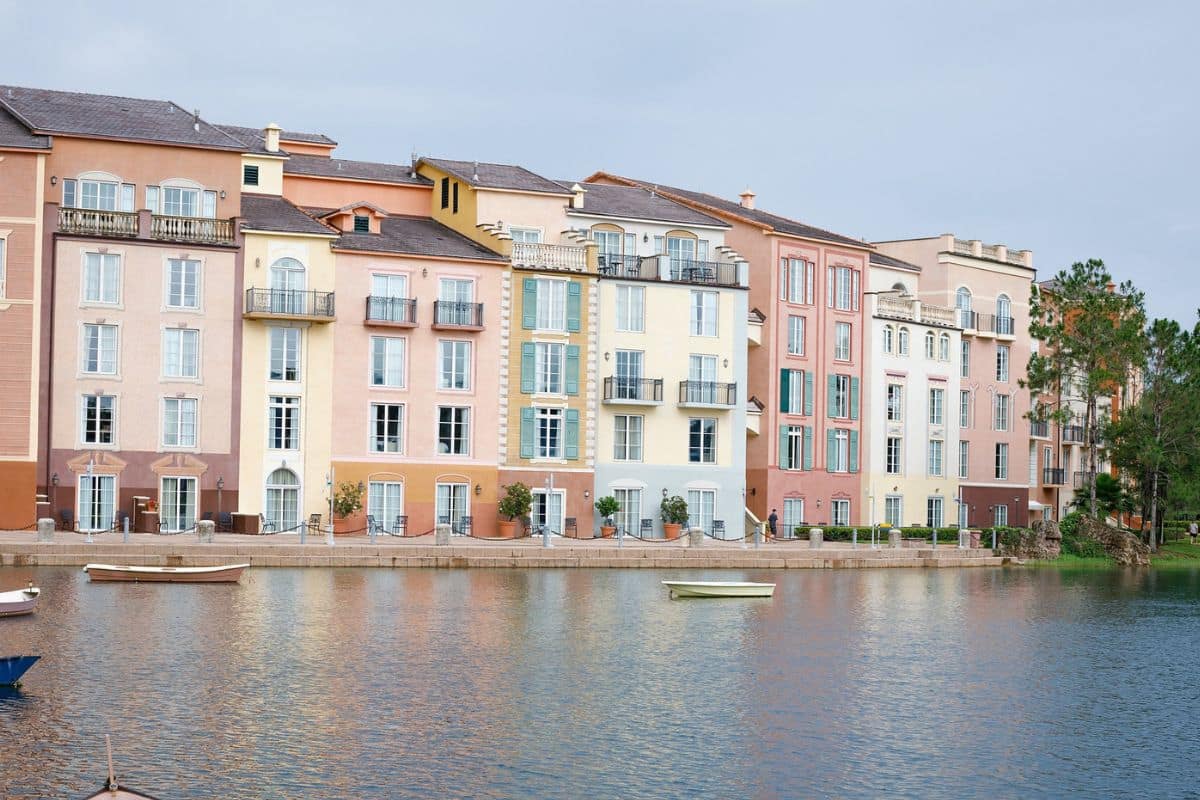 Because you want to get to the park as soon as it opens, staying on-site allows you to get there up to an hour earlier.
This perk is called Early Park Admission, and it comes with staying at any Universal Hotel.
You also receive a free Express Pass if you stay at a Universal Premier Hotel, something you should still consider if staying on-site isn't your thing.
Worth about $90, an Express Pass allows you to bypass lines and get onto rides in fifteen minutes or less, saving a lot of time as you go about your day.
Conclusion
You won't get restricted at the gate if you leave Universal Studios and return.
However, if you leave one park and go to another without a valid ticket, the attendants will deny you entry, telling you to either upgrade your pass or go back.
Upgrading a base ticket is simple, and getting a Park-to-Park pass is also a viable option.
There are pros and cons to every ticket type, so do a little research and choose the one that will maximize your experience.