How Long Do MagicBands Last?
As convenient as MagicBands are, they have a lifespan.
If you're a regular at Disney theme parks, you should be prepared to buy a new one if your MagicBand is more than a few years old.
MagicBands last for about two years, though some can last three to four years. If your MagicBand fails during your Disney vacation, you can use the My Disney Experience app for any immediate needs and buy a new one at your convenience.
Remember, MagicBands aren't essential for a Disney vacation.
You can do everything you need through the Disney app or with a Key To The World card.
How Do I Know If My MagicBand Still Works?
Unfortunately, there's no way to know if your old MagicBand still works.
Current MagicBands don't have an on/off switch, so you can't really tell if it's alive until you try to use it.
The only solution is to head to the park and ask a cast member to test it.
If your MagicBand no longer works and you don't have your physical tickets, you can always use the app to get into the park.
Can I Replace MagicBand Batteries?
No, unfortunately, you can't replace MagicBand batteries.
Once your MagicBand stops working, your only option is to buy a new one or use it for basic actions around the park.
Although MagicBand batteries have a lifespan, the gadget is still operational in specific park areas even when the cells are empty.
Simple tap actions like making purchases and entering the park are possible with a 'dead' MagicBand.
The only actions that aren't possible are the ones requiring long-range RFID, like using Disney's PhotoPass service.
Can I Reuse An Old MagicBand?
Yes. Don't be afraid to bring an old MagicBand on your next Disney vacation.
Unless you're trying to gather a collection, you don't need to buy a new band with every visit.
Guests often reuse their older MagicBands because while they have a shelf-life, they do last quite some time, and holding onto your old band reduces plastic waste.
How Do I Activate An Old MagicBand?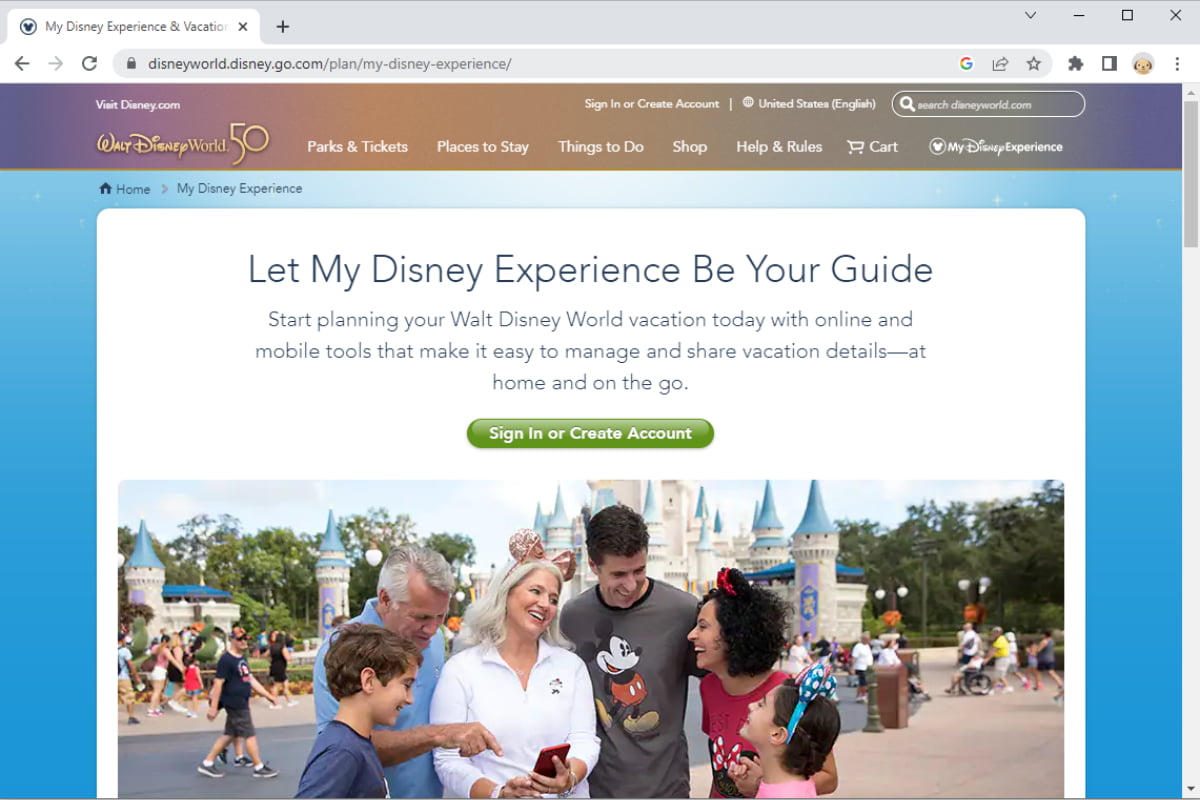 To activate an old MagicBand, download the My Disney Experience app and sign in to your account.
When signed in, click the menu at the bottom right corner of your screen, and scroll down to 'My Profile.'
Next, click 'MagicBands & Cards' and select 'Your MagicBands & Cards' in the next window.
You'll see a collection of all the MagicBands you've ever used, each indicating whether they're active or inactive.
Toggle the button to activate an inactive one.
You can also do this on your computer if you can't access the mobile app.
Visit My Disney Experience and sign in to your account.
Go to 'My MagicBands and Cards' and click on the individual MagicBand account you want to access.
Like the app, you'll see the band(s) linked to the account, and you can activate (or deactivate) by toggling the respective buttons.
My MagicBand Doesn't Work. How Can I Get A New One?
If the batteries in your MagicBand don't work, you can get a new one by heading to My Disney Experience and looking for a discount or pre-arrival deal – but you'll need a park ticket and/or hotel reservation to get a new band.
You can also buy MagicBands from shopDisney.com.
Bands come in various colors and designs and have different costs depending on your order.
Usually, after you've ordered your band, you'll receive it in 5-7 business days.
If you ask for personalized MagicBands, you'll receive them in 1-2 weeks.
(You can also opt for Express Delivery to receive your order quicker.)
Other legitimate places to get MagicBands are retail stores at the parks, Disney Springs, and the Resort hotels.
Can I Transfer My MagicBand?
No, you can't transfer your MagicBand to someone else – once it's assigned, it's unique to you.
That doesn't affect the possibility of owning multiple bands (as Disney theme parks allow for it), but they'll all be under your name.
The attendants at the gate will scan your finger or ask for your ID, and you will have to enter a PIN code to confirm your identity.
These security measures help keep your cards, tickets, and everything linked to your MagicBand safe and secure.
What Do I Do With A Dead MagicBand?
If your MagicBand is dead, you can still use it for certain other tap-related activities around the park.
However, if you have no use for old MagicBands, the best option is to take them to the park and ask a cast member to recycle them.
Ensure to deactivate the bands before handing them over.
If you're not able to make the trip to a Disney park, your best bet is to get creative with your MagicBands.
Some people have created garlands or wreaths and placed them around the house.
Others use them as Christmas ornaments, as napkin rings, or even as luggage tags.
Depending on how many you have, the possibilities are endless with what you can do.
Conclusion
While MagicBands can last for years, eventually, the batteries die, and the bands lose their full functionality.
If you need the full spectrum of features from your MagicBand, the only option is to buy a new one.
If you're looking to save money, Disney offers free alternatives that allow you to do everything a MagicBand does.
You can use the MagicMobile option on the My Disney Experience app or the classic Key To The World card.
These options mean a dead MagicBand isn't cause for concern – you can still easily manage your Disney vacation for a stress-free time at the park.