What's The Difference Between Dockside And Surfside At Universal Orlando?
Universal Orlando makes it easy for visitors to choose the ideal hotel for their vacation to the parks.
Universal Resorts are categorized into four (4) tiers, representing different levels of costs and amenities.
Two popular and affordable hotels are the Surfside Inn and Suites and the Dockside Inn and Suites.
Located within the Endless Summer Resort, these two value properties have so much in common it can be difficult to pick between them.
The biggest difference between Universal Orlando's Dockside and Surfside Inn is their size. Both hotels offer similar amenities and services for guests, but the Surfside is smaller and easier to navigate. The Dockside spans a larger area, giving it room for an extra pool and additional dining options.
The following compares the theme, size, dining options, amenities, and available activities at Universal Orlando's Surfside Inn and Suites and Dockside Inn and Suites.
Themes
The two Endless Summer Resort properties are perfectly themed, delivering guests a never-ending summer vacation by the sea.
The Surfside Inn and Suites is a surf and sun-inspired hotel featuring a crisp blue and white color palette accented by brightly colored surfboards along the walls.
The Dockside Inn and Suites takes a more laid-back approach, embracing cozy nights by a beach bonfire and using sunset-inspired hues to create a warm and inviting atmosphere.
Hotel Location, Rooms, and Size
The Dockside and the Surfside are located next to each other, about one mile (1.6 km) south of the park entrance.
Both properties offer identically sized Standard Rooms and Two Bedroom Suites.
Standard Rooms come with two queen beds and an in-room bathroom, comfortably sleeping up to 4 people.
The larger Two Bedroom Suites can accommodate up to 6 guests and include two bedrooms, one bathroom, a kitchenette, and a dining area.
Despite the similarities in room sizes, guests will immediately feel the difference in property size upon arrival.
The Dockside has 2000 rooms, with a large lobby and expansive grounds. It may seem busier due to its larger size, but Universal makes up for the crowds with extra amenities for guests.
The Surfside houses 750 rooms, making the property more convenient and less confusing to navigate.
Dining Options
Since Surfside and Dockside are Universal Orlando's least expensive properties, dining is limited to grab-and-go, delivery, and quick service.
However, guests can still replenish their spent energy without sacrificing taste.
The resorts share two dining options: guests can order pizza from the hotel and have it delivered to either location or visit the Starbucks on each property for a coffee and pastry.
The Dockside features the Pier 8 Market offering a food court and hot grab-and-go meals.
The hotel also has three bars – the Wave Maker's Pool Bar, the Oasis Beach Bar, and the Sunset Lounge – serving cocktails, beer, wine, and smoothies.
Surfside only has one bar, the Sand Bar, serving cocktails and smoothies by the pool.
Guests can also enjoy their three meals a day at the Beach Break Cafe, Surfside's casual quick-service food court.
For more information on dining at Universal Orlando's Dockside and Surfside Inns, check out Universal Orlando's official website or the Universal Orlando mobile app.
Activities
Both hotels offer the same basic recreation areas and activities for guests.
Each resort has a state-of-the-art fitness center, at least one pool, and a game room for visitors to try their hand at arcade or video games.
Surfside's surfboard-shaped pool is surrounded by lounge chairs where guests can enjoy their drinks from the Sand Bar.
Thanks to Dockside's larger size, the hotel has two pools with poolside bars and a children's play area.
Both hotels have an ongoing schedule of poolside activities such as hula hoop contests, Ping-Pong, and other exciting games.
Visitors can learn about available activities by checking with the front desk during their stay.
Amenities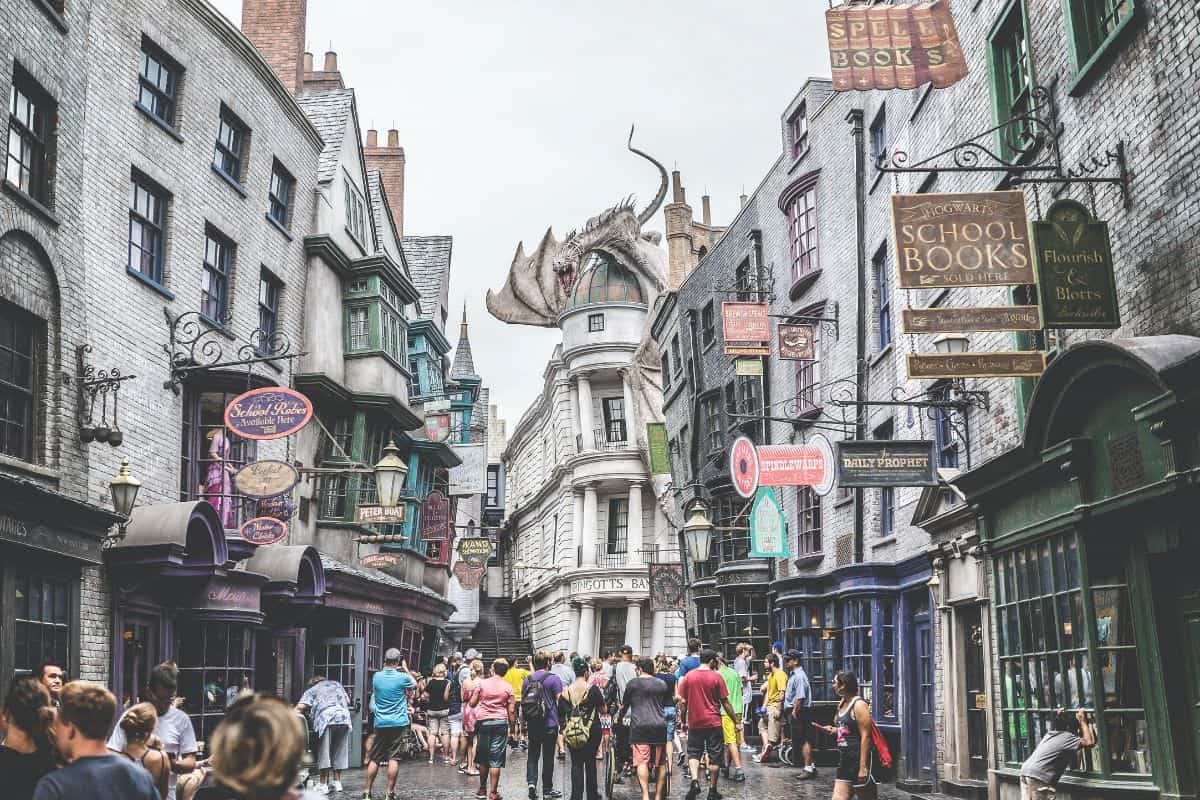 Staying at any Universal Orlando Resort has its privileges, and Value properties are no exception.
Guests at the Dockside and the Surfside benefit from Early Park Admission to the Wizarding World of Harry Potter, allowing them to enter the park an hour before opening.
Visitors can also take advantage of the complimentary shuttle bus that runs every 15 mins to Universal Studios Florida, Islands of Adventure, Volcano Bay, and CityWalk.
Conclusion
The Surfside and Dockside Inns are affordable and comfortable resort hotels located within 15 mins (by bus) of the entrance to the Universal Orlando theme parks.
The two properties share a lot of similarities with a few exceptions.
The amenities and activities at both hotels are essentially the same, as both resorts have fitness centers, game rooms, and hold poolside activities.
All Universal hotel guests also benefit from Early Park Admission and complimentary park transportation.
The most significant difference between the Surfside and Dockside Inns is their property size.
The Dockside is about twice as big as the Surfside, giving the resort more rooms, an extra pool, and two additional dining options.
The downside to Dockside's extra space is that it can be tricky to navigate – the Surfside's smaller area makes it easier for guests to find their way around.
Regardless of which property you choose, both resorts are excellent, inexpensive ways to enjoy a trip to Universal Orlando in comfort and style.