Do Disneyland Gift Cards Expire? (Updated 2023)
If you've stocked up on Disney gift cards, you could get hit with that horrifying question: do Disney gift cards ever expire?
Luckily, Disney gift cards do not expire. The balance on your Disney gift card will also never decrease due to lack of usage, and it will not incur fees. Basically, you can keep using your Disney gift cards until you've depleted their funds.
What if I've Had My Disney Gift Card for Years?
Even if you've had your Disney gift card hidden away for years, there's no need to worry.
Disney gift cards never expire, incur fees, or lose their value.
So, if you have a card from ten years ago that had $50 on it, you can go to Disneyland today and use that whole $50.
How Do I Check the Balance on My Disney Gift Card?
If you recently dug up your old Disney gift card and have no idea how much money it has on it, you have two options.
One choice is to visit the Disney gift card website.
Then, on the "Check Balance" page, you can enter your card's account number and EAN.
You can find your account number on the back of your card.
The EAN is also on the back of the card, and it will be under either "Extended Account Number," "Security Code," or "PIN."
And note that you may have to remove the covering from the back of your card to find this information.
Your other option to check your balance is to call the toll-free number listed on the back of your card.
Can I Add More Money to an Old Disney Gift Card?
Yes.
Since Disney gift cards never expire, you can continue to add money to them even years after the initial purchase.
How Do I Add Money to a Disney Gift Card?
Reloading Disney gift cards is super easy.
All you need to do is take your card to any location that sells Disney gift cards, and a cashier there can reload it for you.
You can add anywhere between $5 and $1,000 to a Disney gift card at one time.
What Stores Sell Disney Gift Cards?
Many stores sell Disney gift cards.
However, Target, Sam's Club, and BJ's Wholesale are the most popular places to buy Disney gift cards.
These three stores can give you discounted Disney gift cards of up to 4-5% off as long as you have a membership card to their company.
Other retailers that sell Disney gift cards include:
Walmart
Walgreens
Best Buy
Safeway
Giant
Home Depot
Typically, any retailer that has one of those big displays full of gift cards is probably selling one for Disney.
Where Can I Use Disney Gift Cards?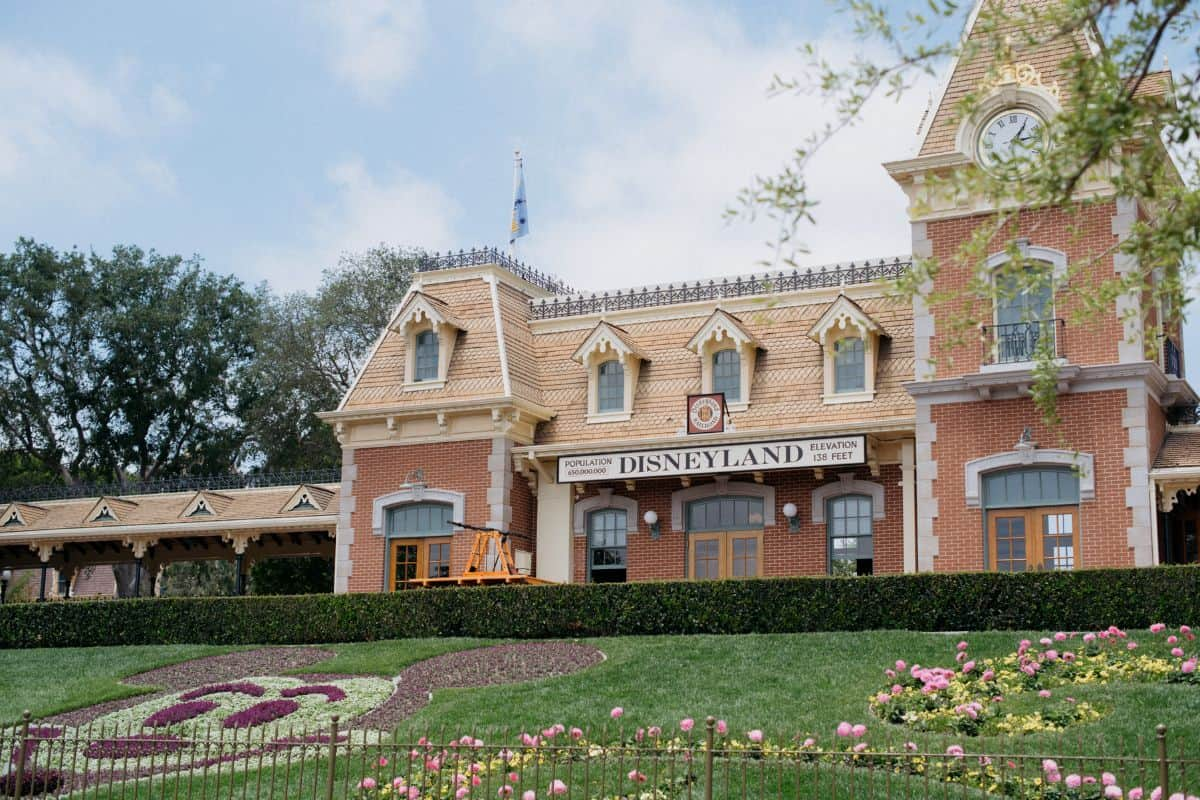 You can use Disney gift cards at practically any Disney-owned store or establishment.
For example, the following locations and services allow you to pay for practically everything they have available for purchase with a Disney gift card:
Walt Disney World (Orlando, Florida)
Disneyland (Anaheim, California)
Disney Cruise Line
Adventures by Disney
Disney on Broadway
Aulani (Kapolei, Hawaii)
Disney's Hilton Head Island Resort (Hilton Head, South Carolina)
Disney's Vero Beach Resort (Vero Beach, Florida)
And you can use Disney gift cards on the following items and services at these locations:
Disney theme park tickets
Merchandise
Dining
Annual passes
Hotel rooms
Spa experiences
Certain Disney adventures
Just be aware, though, that Disney and the establishment you're visiting have the final say in whether you can use a Disney gift card and what you can use it to buy.
Can I Transfer All of My Gift Card Funds to One Primary Card?
If you have more than one gift card, it may be much easier to keep track of your funds if you integrate them.
Well, luckily, you can virtually always integrate the funds on your Disney gift cards.
To integrate your cards into one gift card, you need to:
Log onto your account on DisneyGiftCard.com
Navigate to "My Cards"
Add all of the cards you want to integrate to your account by entering their account numbers and EANs
Choose the card you want to put the other cards money on
Click "Transfer Funds to This Card"
Follow the on-screen directions to finish integrating your cards
But, when integrating, keep in mind that any one Disney gift card can not hold more than $1,000.
Can I Check the Transaction History on My Disney Gift Card?
If you just found an old card or the funds on one of your gift cards seem oddly low, you can check the transaction history to see what items and services you purchased.
To check the transaction history on your gift card, you need to:
Log into your account on DisneyGiftCard.com
Navigate to "My Cards"
Add the card to your account if you haven't already
Choose the card in which you want to see the transaction history
Click "Transaction History"
If you find activity on your card that doesn't look correct, you should call 1-877-650-4327 to discuss the matter.
What if My Disney Gift Card Doesn't Have an Account Number or EAN?
It isn't unheard of for Disney gift cards to be missing their account number or EAN.
However, if your card does not have this information, you are somewhat limited in what you can do with it.
For one, you can not add your gift card to your account on DisneyGiftCard.com.
Thus, if you want to check the balance on it, you have to call the phone number on the back of the card.
Additionally, you can not use that card to make online purchases because you must enter the account number and EAN during online checkout.
But, you can pay with that card when you make in-store purchases or buy items or services over the phone.
Conclusion
Thankfully, Disney gift cards never expire.
They also do not lose their worth over time, as some gift cards do.
Plus, you will never have to pay any fees for not using your card for a long time.