Does Walt Disney World Accept Apple Pay?
Many visitors to Walt Disney World want to find new ways to streamline their visit and carry fewer items into the parks.
One of the best ways to do that is to leave bags and purses at home and use modern contactless payment options instead of carrying a wallet.
Most places at Disney World that accept credit cards also accept Apple Pay. Disney hotel guests can also use digital payment methods like the Disney MagicMobile Service in the My Disney Experience App, which links to an Apple Wallet.
Walt Disney World has taken strides to make the guest experience convenient and efficient.
This article explores the forms of payment accepted at Disney World and how to make a park visit simple and easy.
What Forms of Payment Does Disney World Accept?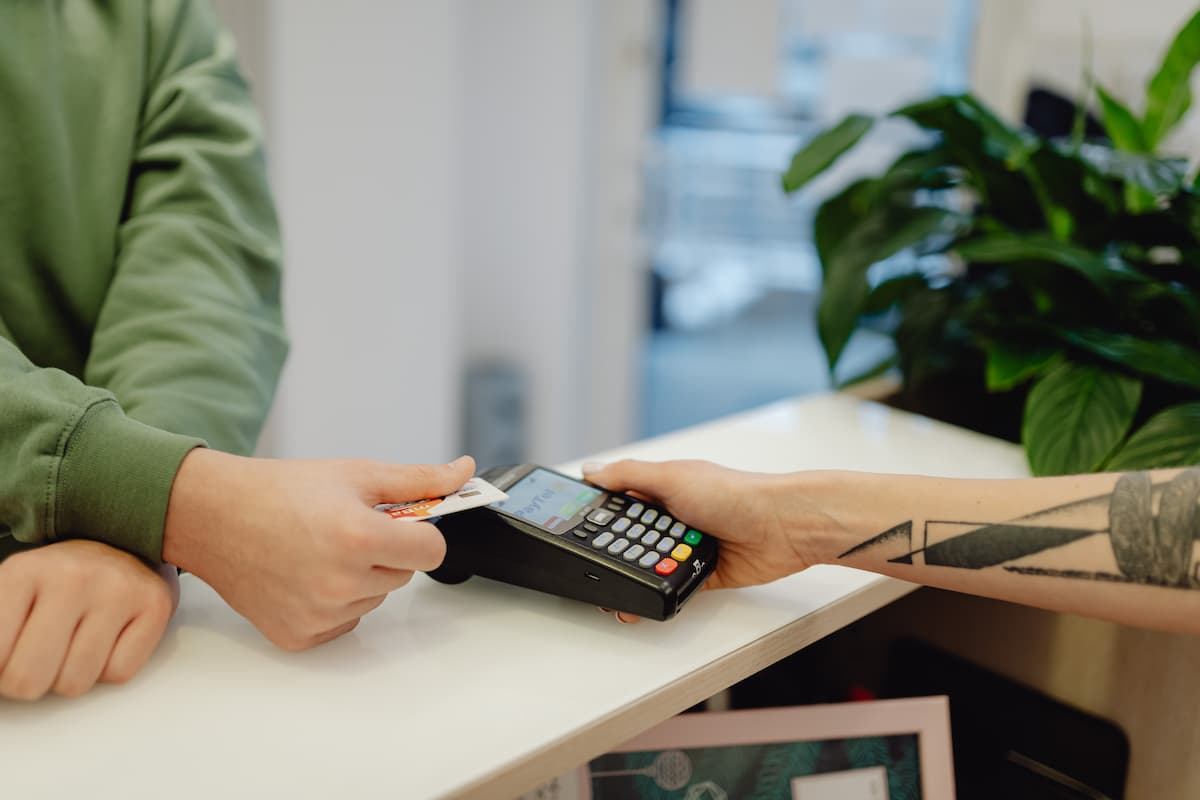 The magic of Walt Disney World extends beyond the entertainment at the theme parks.
Disney has designed creative ways to improve guest experiences with even the most mundane aspects of a day at the park, such as paying for things.
Visitors can use many different forms of payment because Disney welcomes people from all over the world and from all walks of life.
Payment methods include 'touch' payments, such as cash or cards, and 'touchless' payments, like MagicMobile and digital wallets on smartphones.
Touch Payments
Disney guests can pay cash for most things at Disney World theme parks and hotels.
Any place with in-person payment options, such as restaurants and shops, allows visitors to pay with cash. 
People can also use cash to purchase Disney Gift Cards.
Guests can register their Disney Gift Cards in their My Disney Experience App and use them to pay for things throughout the parks.
If the registered Gift Card is lost, guests can get a replacement.
Visitors can also pay with credit and debit cards throughout Disney World.
These two forms of payment are not technically touchless because people have to sign a receipt or push buttons to enter their PIN.
However, some credit cards allow Tap To Pay, a contactless payment method.
Touchless Payments
In recent years, Disney has modernized many of its processes with options like touchless (or contactless) ordering and payment.
For example, one feature of the My Disney Experience App allows guests to order food from their phones, streamlining the process and allowing them to skip the lines altogether.
After ordering, parkgoers just have to go to the restaurant and alert the staff that it's time to prepare the food by selecting "I'm Here, Prepare My Order" within the app.
Visitors can also use digital wallets, like Apple Pay and Google Pay, when buying items at the parks.
Any location that accepts Tap To Pay with credit cards should be fine to receive payments via Apple or Google Pay, including restaurants and shops.
That said, some places, like many snack and souvenir kiosks, cannot accept Apple or Google Pay, so guests should carry an alternative form of payment, just in case.
Disney MagicMobile Service and Disney MagicBands
Guests who are staying at Disney Hotels or Resorts can use the Disney MagicMobile Service to pay for purchases within the theme parks.
MagicMobile is a bridge that allows visitors to link their tickets, reservations, and entitlements to their Apple Watches or Apple or Android smartphones.
It's the same idea as adding a digital boarding pass from an airline app, except with added functionality.
iPhone and Apple Watch users link their Apple Wallet to their MagicMobile Service to access the feature. 
Once MagicMobile has been connected to a device, guests can swipe or tap to access park tickets or charge purchases to their hotel room.
Disney MagicBands operate similarly to MagicMobile and is also linked to the credit card on file at the Disney Resort.
Visitors simply need to tap their MagicBands to enter the park, pay at a restaurant, or buy something at a shop.
What Happens if Apple Pay Doesn't Work While Visiting Disney World?
Technology sometimes fails when people need it the most – luckily, Disney has multiple ways to help guests when that happens.
Disney's Guest Services can help visitors troubleshoot technology problems over the phone and in person.
In addition, some of Walt Disney World's Panelists have excellent tips, tricks, and suggestions based on their extensive personal experiences with all things Disney. 
Apple Support also offers online tutorials for setting up Apple Pay for Walt Disney World guests.
That said, parkgoers should bring a backup payment option (like cash, credit cards, or Disney Gift cards) so things don't get awkward if something goes wrong.
Conclusion
Disney World has made it easier for guests to pay for food, merchandise, and services in the theme parks and hotels using touchless payment methods, such as Apple Pay.
Guests who want extra contactless options, including digital park passes, can link the Disney MagicMobile Service to their Apple Wallets using the My Disney Experience App.
Many locations throughout Disney World accept touchless payments, but it's always best to bring a backup option, like cash, credit cards, or Disney Gift Cards, just in case something goes wrong and things don't go as expected.