Where Is Toon Extra At Islands Of Adventure?
Universal Orlando is more than just a theme park.
This world-famous destination features multiple restaurants, entertainment venues, and souvenir shops with merchandise for every fan of blockbuster movies, beloved animated series, and popular television shows.
Many guests who visit Toon Lagoon at Islands of Adventure stop to shop at Toon Extra, the cartoon-themed gift shop near the attractions.
Toon Extra is located near the center of Toon Lagoon on the main walkway between the Popeye Statue and the Comic Strip Cafe. Visitors can't miss the main entrance to Toon Extra – just look for the fountain spraying Hagar the Horrible's classic Viking ship overhead.
Continue reading for more information about Toon Extra and where to find it at Islands of Adventure.
Where is Islands of Adventure at Universal Orlando?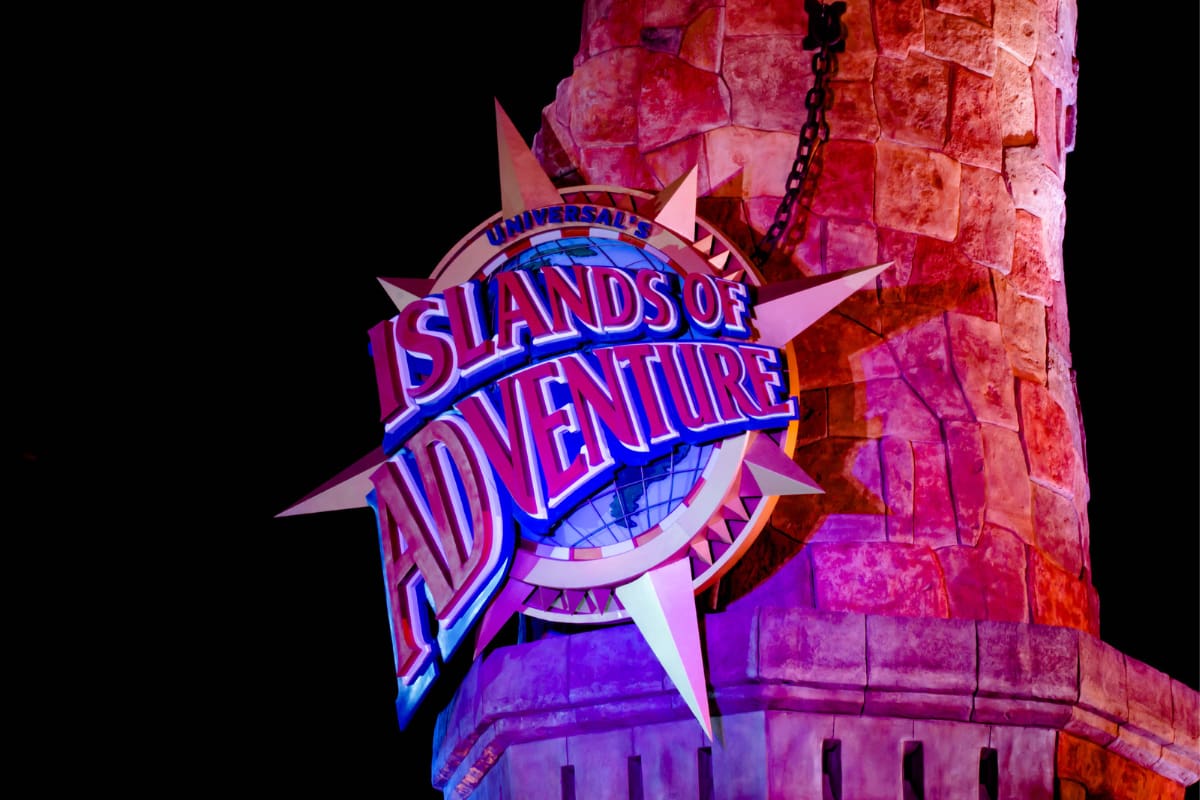 Discover one of Universal Orlando's best theme parks by spending a day at Islands of Adventure, where guests enjoy interactive attractions, thrilling rides, and amazing shows featuring beloved movie, television, and cartoon characters.
Islands of Adventure features six areas.
Guests can stroll through Hogsmeade at The Wizarding World of Harry Potter, relive movie magic in the Marvel Super Hero Island, experience the thrills of Jurassic Park, or beat the heat on one of Toon Lagoon's water-based rides (just to name a few).
Visitors can access the park easily by strolling down the CityWalk or taking a city taxi or shuttle from their hotels.
The entrance is located at the very end of Citywalk – just a 10 min walk from Universal Studios Florida.
What is Toon Lagoon?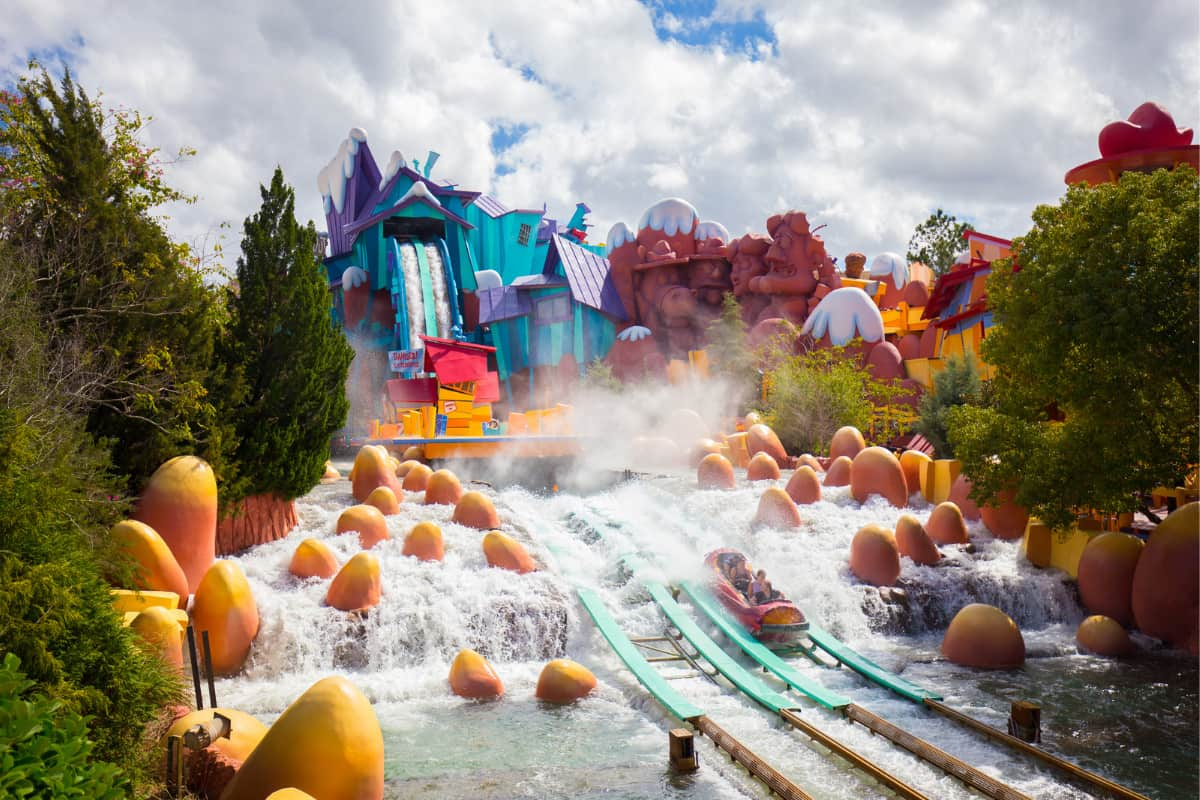 Toon Lagoon is the cartoon and comic strip-themed area of Islands of Adventure, featuring three largely water-based attractions.
This colorful theme park not only packs in the nostalgia by highlighting classic characters like Betty Boop, Rocky and Bullwinkle, and the famous Popeye but also offers a collection of thrilling water rides, including the Log Flume featuring Dudley-Do-Right.
Visitors can take in a white-water raft-inspired adventure that features the likes of Popeye and his beloved Olive-Oyl or grab a snack at Blondie's or the Comic Strip Cafe.
Guests should expect to get wet when enjoying Toon Lagoon rides and should plan accordingly.
How Do I Locate Toon Lagoon?
As guests make their way through Islands of Adventure, they will reach the entrance to Toon Lagoon by passing through Marvel Super Hero Island and a midway of carnival games.
Where Exactly is Toon Extra in Toon Lagoon?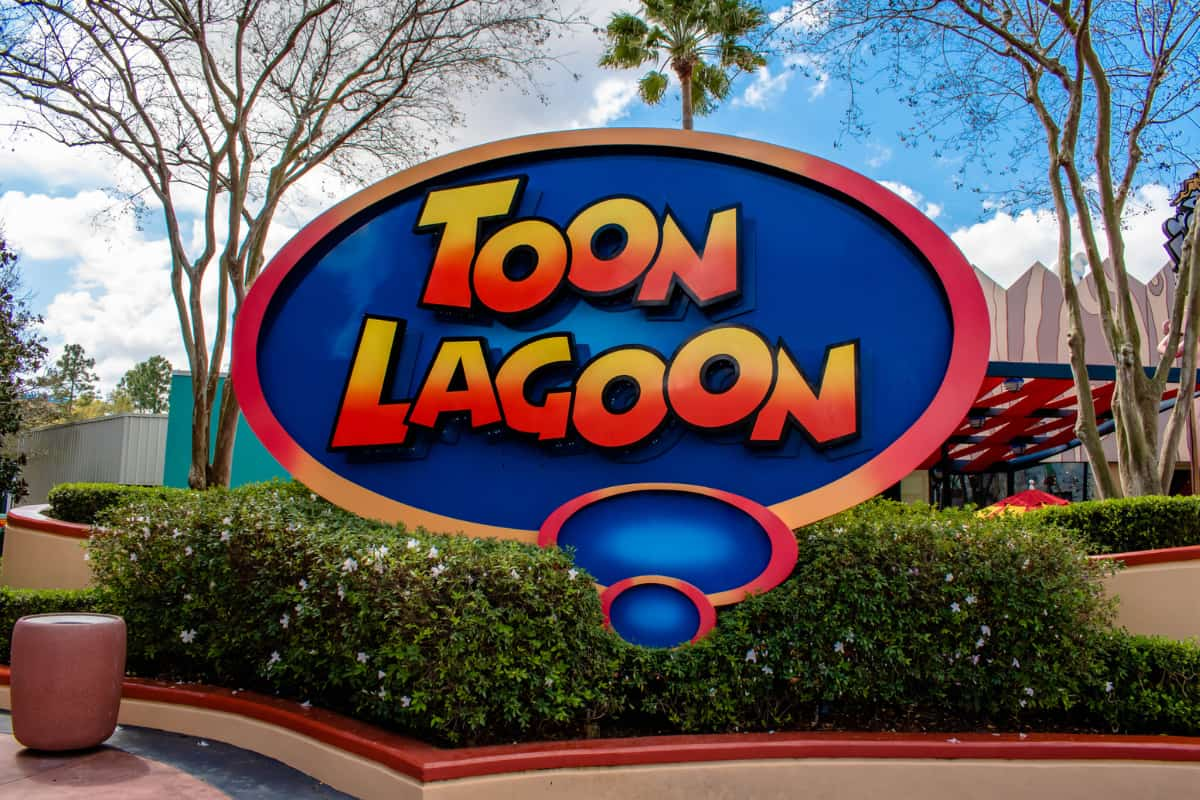 To reach Toon Extra, walk through Toon Lagoon towards the center of the park.
This eclectic souvenir shop is close to the Popeye Statue, the Comic Strip Cafe, and the Betty Boop Store.
You'll have found the entrance to Toon Extra when you spot Hagar the Horrible, a classic comic strip character, sailing his Viking ship over a fountain.
What Will I Find at the Toon Extra Souvenir Shop?
Toon Extra offers a vast collection of merchandise featuring characters such as Hagar the Horrible, Beetle Bailey, and Popeye.
Guests shouldn't expect to find many modern cartoon characters on the t-shirts, mugs, and other memorabilia at Toon Extra.
This shop is an homage to the vintage characters many of us know and love.
If you love this shopping experience, you can also visit the Betty Boop shop just next door.
Conclusion
Toon Extra is a must-see when visiting Islands of Adventure at Universal Orlando.
This exclusive souvenir shop not only features nostalgic comic book characters but also offers many items you won't find elsewhere.
To locate the Toon Extra souvenir shop, head to the center of Toon Lagoon.
Look for Hagar the Horrible sailing his Viking ship overhead, and the entrance is right under the fountain.