Is Disney World Worth it For Adults in 2023?
Disney World is a place many people associate with their childhood.
The magic, the characters, and the parks themselves loom large in some people's earliest memories.
The parks at Disney World have built a reputation around being kid-friendly and making the experience for children who visit as magical as possible.
Despite this reputation, is it still worth going to Disney World as an adult?
Disney World is an amazing place to visit for people of all ages. No matter how old you are there are plenty of things to do and enjoy, from thrilling rides and chasing the nostalgia of being a child to bar crawls and shopping.
Going to Disney World as an Adult
Visiting Disney World as an adult is very different than going as a child. You know the characters are actors and some things may feel a bit less special.
Despite this, awakening your inner child and experiencing the feelings of magic from that time are wonderful.
Outside of the nostalgia, each theme park offers some amazing experiences for adults.
EPCOT
EPCOT might be the best of the four theme parks for adults and has many more attractions geared towards an older crowd.
The World Showcase features eleven countries and stays incredibly true to the cultures they are meant to represent. Guests can eat or drink their way around the world thanks to the authentic restaurants in each section.
The shopping opportunities here are also amazing, with plenty of products available that you can't find on normal store shelves.
Food and Drink festivals are held at EPCOT each year that give guests the chance to have a guided experience around the world.
EPCOT is also the park with the fewest number of children attending. The lack of kid-friendly rides and attractions makes it much easier for adults to enjoy themselves.
Magic Kingdom
Magic Kingdom is the park geared towards kids the most, with the majority of the rides and experiences catering to children.
Outside of some favorites like Space Mountain and Splash Mountain, there aren't many thrilling adult rides.
It's an amazing park to get the nostalgic feeling back, but adults visiting without kids will feel like there isn't as much to do as at the other parks.
Magic Kingdom is home to some amazing restaurants such as the Be Our Guest Restaurant and has some great food options available like smoked turkey legs, Dole Whip, and Mickey-shaped ice creams.
The shows, parades, and nighttime fireworks are some of the best in the world, and people of any age will be able to thoroughly enjoy those events in the park.
Hollywood Studios
Hollywood Studios is not only home to some of the best restaurants in Disney World, the live entertainment is second to none.
While kids may not be able to really enjoy sitting through shows like the Indiana Jones stunt show, adults definitely will.
The park is also known for the large Star Wars area that lets guests revisit their favorite places from the movies and even grab a drink at Oga's Cantina.
The Hollywood Tower of Terror and Rock n' Roller Coaster are two of the most thrilling rides you can get on at Disney World and not for the faint of heart.
Animal Kingdom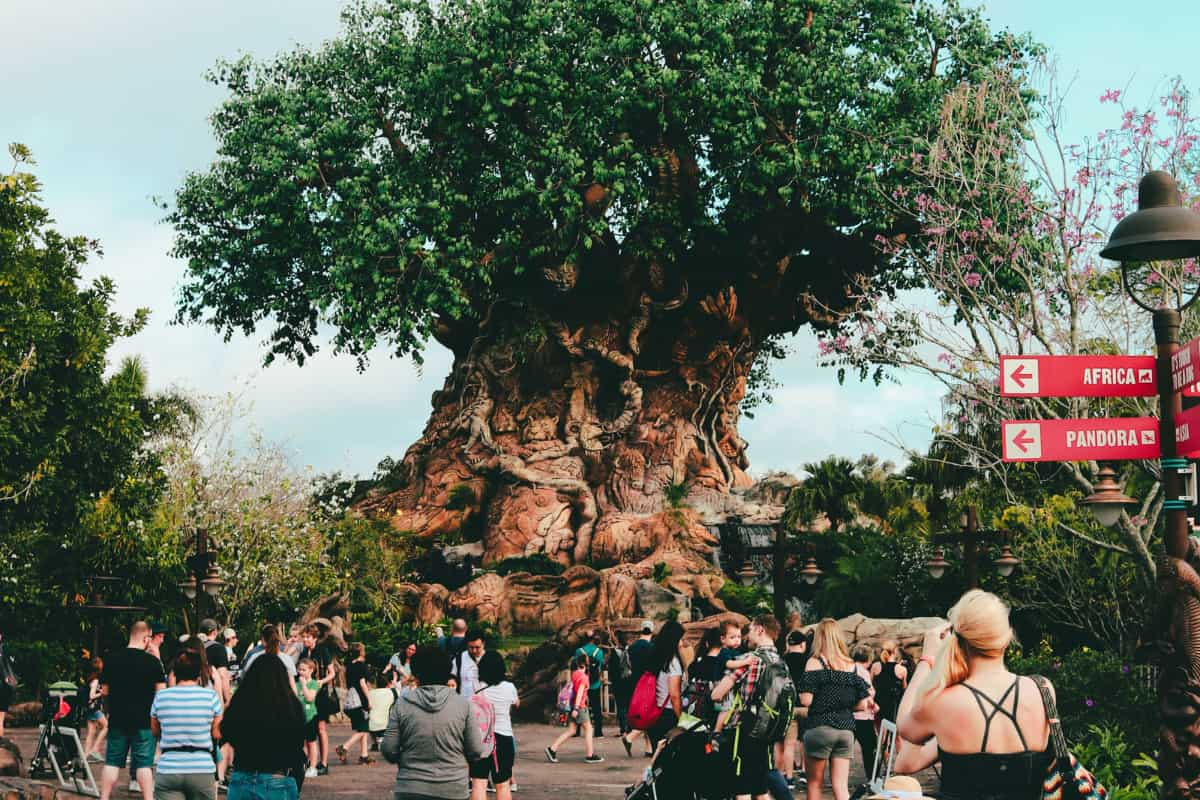 Animal Kingdom is perfect for an adult animal lover. The safaris and exotic animal exhibits let the park function like any other zoo.
The walking trails around the park allow guests to immerse themselves in nature while they're viewing the animals as well.
Expedition Everest is a fast-paced ride for thrill-seeking adults and the Dinosaur ride is still plenty of fun.
Places like the Nomad Lounge are great to grab a cocktail before hopping on rides. This one is right next to Avatar Flight of Passage.
Outside of the Parks
Some of the best adult entertainment at Disney can be found outside of the parks in the resort.
The Disney Boardwalk and Downtown Disney both have spectacular restaurants and boutiques that are much more "adult-friendly" than you'll find in the parks.
The Disney resort area has three, 18-hole golf courses. Guests can make a reservation and tee off at Disney's Magnolia Golf Course, Disney's Palm Golf Course, or Disney's Lake Buena Vista Golf Course.
Outside of these activities you can opt to go on tours, cruises, or just enjoy some live shows.
Disney After Hours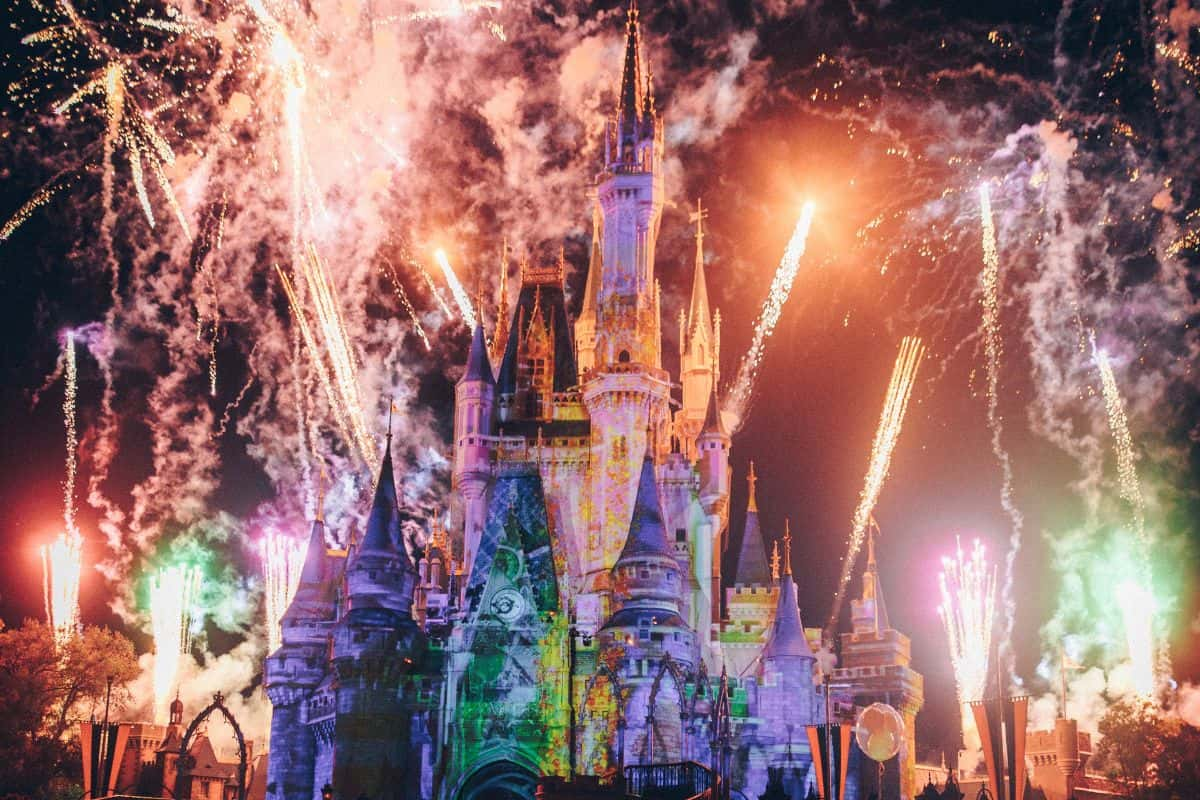 Disney After-hours is a special event style of ticket that allows guests to enjoy the park for extended hours at night. They're sold in limited quantities, meaning there will always be fewer people in the parks after hours than there are during the day.
Generally, the events will run from 9 PM to 12 AM, but guests can enter the parks for the events starting at 7 PM. This means you can get five hours in the parks with much shorter wait times and less crowding.
After-hour events are always done for special holiday events, but you can get tickets for the extended park hours throughout the year.
The normal after-hours events tend to cater to adults and allow them to enjoy special firework shows and an almost-empty park.
Is Disney or Universal Better for Adults?
Whether Universal Studios or Disney World is better for an adult trip really comes down to what matters the most to you.
Thrill-seekers and ride lovers will probably enjoy Universal more than Disney World.
Most of Disney's rides cater to kids, but Universal features much bigger and faster-paced rides than Disney World does.
Harry Potter fans will also get more out of a trip to Universal.
The Wizarding World of Harry Potter is an outstanding immersive experience that allows guests to literally walk through their favorite places from the franchise.
Disney lovers will of course enjoy Disney World more. The nostalgia alone is more than enough to bring in a lot of guests.
Even though the rides at Disney World are tamer than Universal, adults can still ride and enjoy nearly every ride at Disney World.
Adults with younger kids will definitely want to go to Disney instead.
A lot of the rides at Universal have height limits and while there is still plenty for kids to do, they'll feel like they're missing out on some of the most popular attractions.
Conclusion
Going to Disney World can absolutely be worth it as an adult. There are plenty of things to do that don't cater to kids and some wonderful experiences to take in.
Disney World in the winter is the perfect way to get away from cold weather if you live in the northern parts of the country.
The mild Florida winter makes it possible to enjoy water parks, outdoor activities, and everything the resorts have to offer.