Which Universal Studios Orlando Park is Better for Toddlers?
Of the two theme parks at Universal Orlando, Universal Studios Florida is better for toddlers.
The rides are less intimidating, making the mood more relaxed and the experience more appropriate for kids three years old and under.
Compared to Islands of Adventure, Universal Studios also offers live shows great for entertaining little kids.
Universal has no admission fees for kids under 3, so you can visit both parks at no additional expense.
When preparing for your trip to Universal Studios Florida, it helps to know which specific attractions are suitable for your child(ren).
Checking the height requirements is a good start, while familiarizing yourself with the toddler-friendly features helps you know what to expect.
Universal Orlando Height Requirements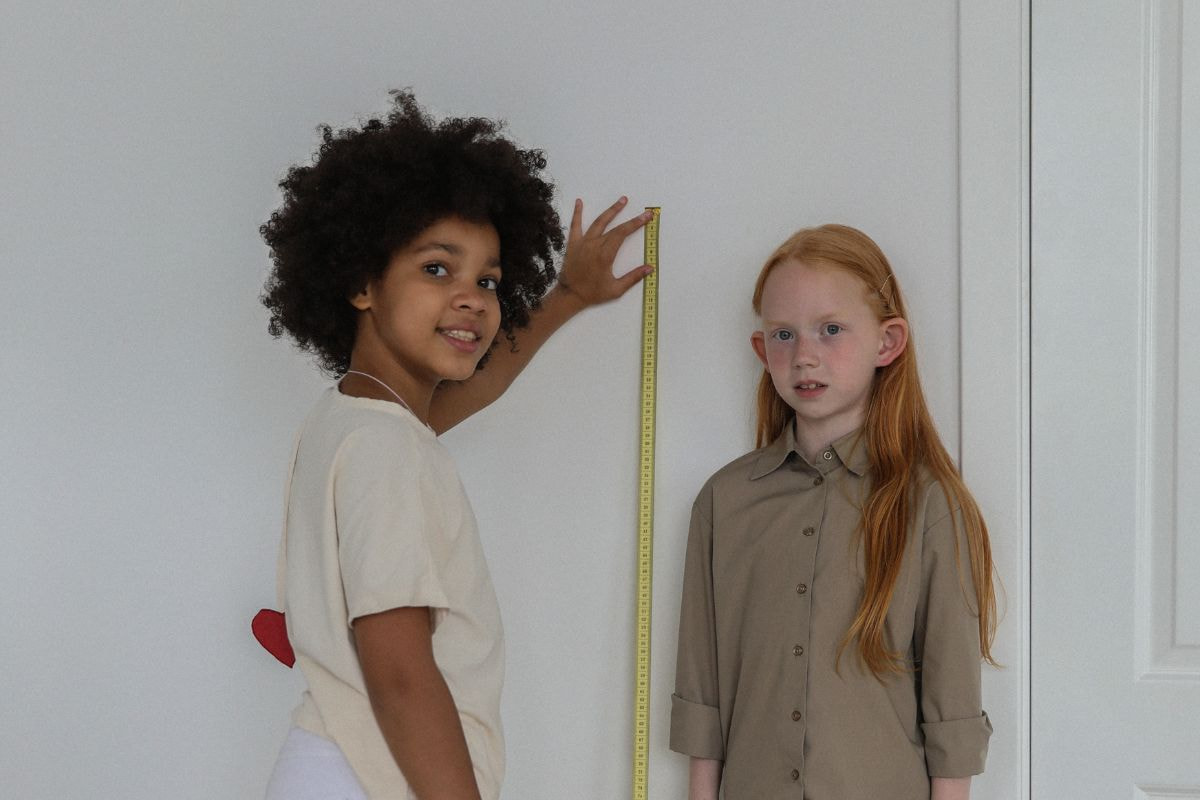 Before visiting any theme park with kids, a good rule of thumb is to measure their heights.
Most rides have specific height restrictions, and it would be a shame to find out your little one can't hop on if you've already waited in line.
Measure them in the shoes they're likely to wear at the park to get more accurate values.
There are a few select rides at both Universal Orlando parks without height requirements, so your little one can still have fun no matter how young.
At Universal Studios, these are:
Hogwarts Express – King's Cross Station
Kang and Kodos' Twirl n' Hurl
*Shrek 4D was closed on January 09, 2022
At Islands of Adventure, these rides are:
Caro-Seuss-El
One Fish, Two Fish, Red Fish, Blue Fish
Hogwarts Express – Hogsmeade Station
Storm Force Accelatron
All rides at Universal Orlando require kids to be at least 48 inches (122 cm) tall to ride without a supervising companion.
So you'll be accompanying your kid on rides for a few years to come.
Best Attractions for Toddlers at Universal Studios Orlando
If you plan on visiting the park with a toddler, these are the top sites to check out.
1. Kang & Kodos' Twirl 'n' Hurl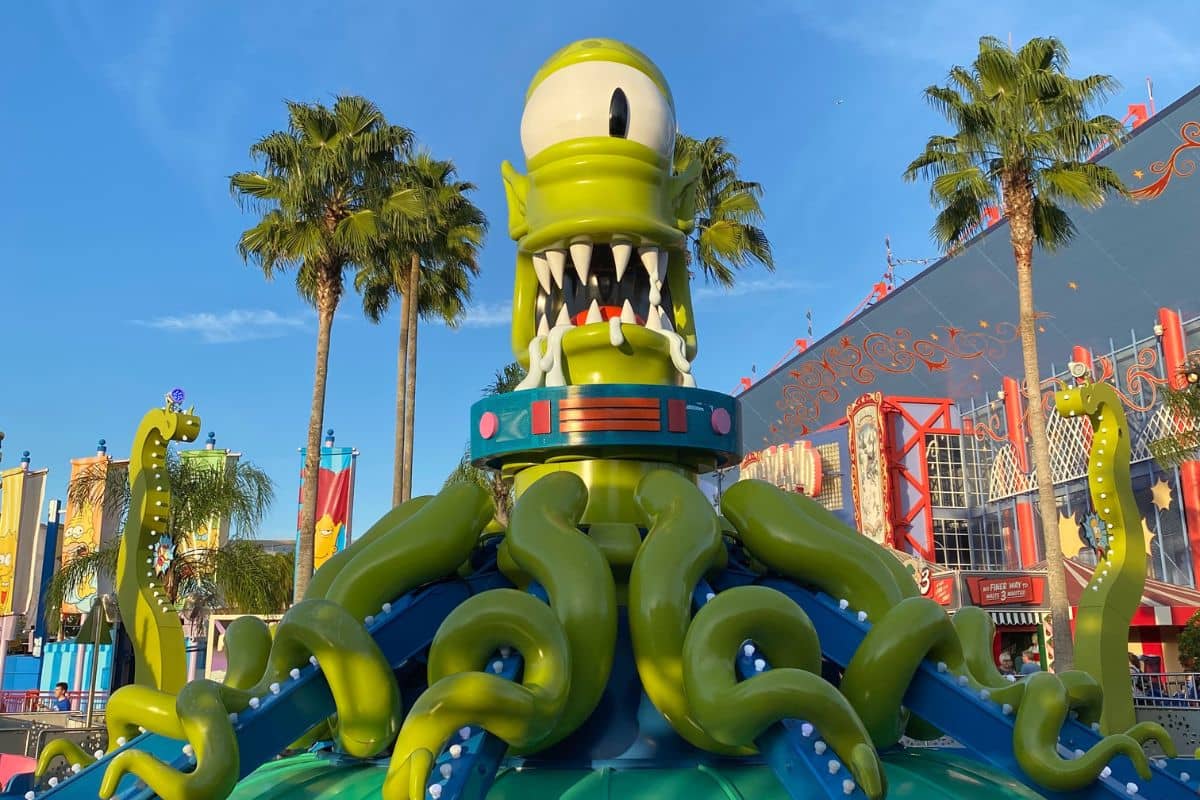 Located in Springfield, the 'hurl' in the name shouldn't scare you as it's unlikely your kids will lose their lunch.
Kang & Kodos' Twirl 'n' Hurl has no height requirement, and Universal Orlando classifies it as a kid-friendly ride.
Anyone at any age can hop on and have a good time.
The ride features saucers that travel at 13 mph.
It might be too slow for older kids with a thirst for speed, but it's perfect for toddlers and smaller children.
2. Woody Woodpecker's Nuthouse Coaster
Unlike Twirl and Hurl, your kid needs to be at least 36 inches (91.5 cm) tall to ride Woody Woodpecker's Nuthouse Coaster.
This ride is the closest thing your kid will get to a roller coaster for a while.
It goes through a nut factory and moves at about 21 mph.
It's fairly short and takes about one minute from start to finish.
As you make your way through the line, you'll see exciting puzzles with kid-friendly graphics keeping your kiddies entertained before the real thing.
3. E.T. Adventure
Most kids are likely to be unfamiliar with E.T.
Unless you had them watch the movie, they wouldn't recognize most of what goes on at E.T. Adventure.
However, it doesn't stop it from being one of the best rides for both kids and adults at Universal Studios.
E.T. Adventure has a minimum height requirement of 34 inches (86 cm) and is classified as a kid-friendly, motion simulation-type ride.
It also moves at a gentle speed that's more likely to suit little kids.
The ride moves through a dark, otherworldly 'terrain' and features its own cinematic soundtrack composed by John Williams (who created the score for the original movie).
Though fun for most, it's one to second-guess if your kid doesn't respond well to weird fictitious creatures.
4. Fievel's Playland
Universal Studios has play areas that enable younger kids to still have a great time, even if rides aren't your thing.
Fievel's Playland is a popular one and offers many activities for your toddler.
The playground features large props in vibrant colors that are visually appealing.
It's located in Woody Woodpecker's KidZone right next to E.T. Adventure and, as you might expect, has no height restrictions.
Fievel's Playland has slides and bridges and features a 200-foot water slide that allows the little ones to make some splashes.
If you take your kid E.T. Adventure, be sure to pass through the playground.
5. Animal Actors on Location!
If high-energy activities just aren't on your kid's radar, take them to Animal Actors to enjoy a live show.
It's also located in Woody Woodpecker's KidZone, so you can walk over from Fievel's Playland.
The atmosphere at Animal Actors is more relaxed, and you get to sit down and catch a breather.
The show features live skits and video segments from various trained animals, allowing your kid to be entertained and educated at the same time.
It has no height or age restrictions, but it's one to consider if you're little one isn't yet fond of birds (they're likely to fly close to the audience area).
6. Universal's Superstar Parade
It's every kid's dream to see their favorite characters in one place.
With Universal's Superstar Parade, this dream can come true.
The Superstar Parade is a daily occurrence where kids of all ages can see their favorite animated characters alongside entertaining props and street performers.
From SpongeBob SquarePants to the minions from Despicable Me, the parade features characters from today's kids' favorite shows and movies.
It goes through most of the park and stops at some popular landmarks, so you're likely to see it at least once.
Bring a camera to capture the moment, and don't forget to bust a move at the dance parties!
7. Character Meet and Greets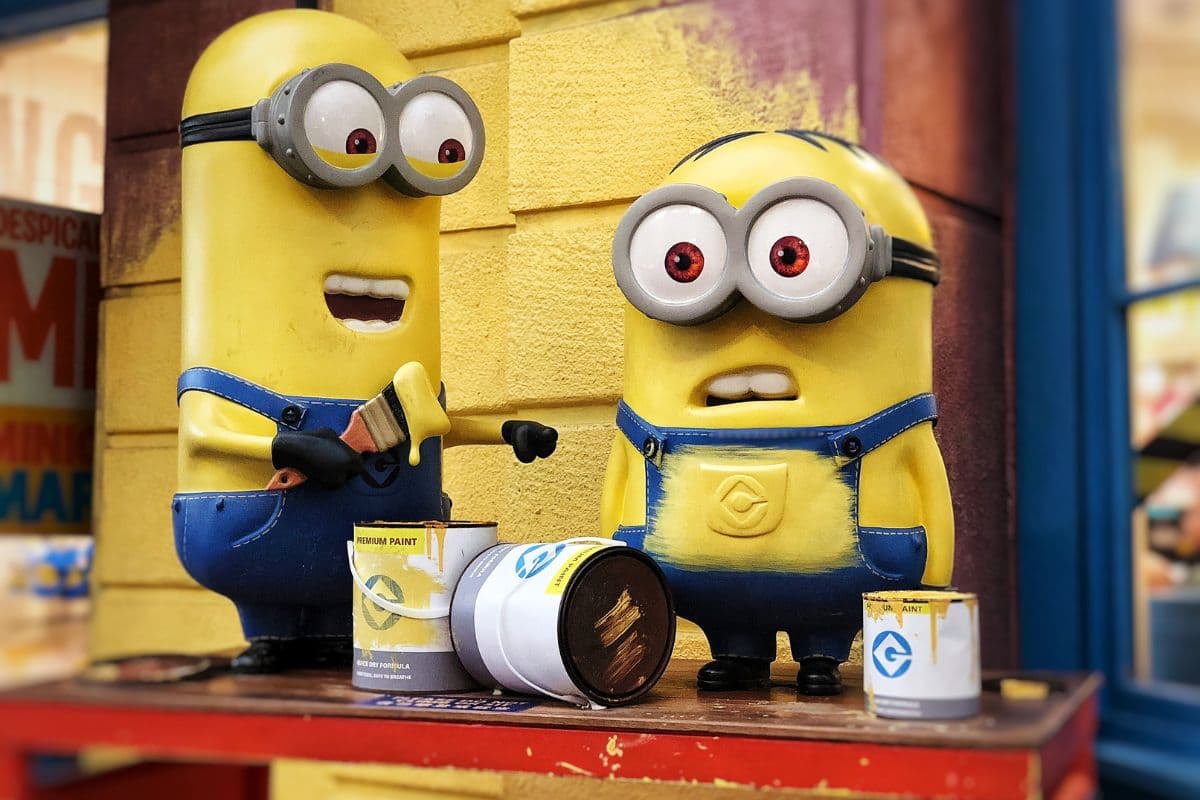 It's great for kids to see their favorite characters in a parade, but they also want to know them intimately.
Universal Orlando has meet and greets that enable your kid to see their favorite character's personal side.
Between Universal Studios and Islands of Adventure, Studios is still a bit better as it houses more live characters, but they both have 'character zones' where your kid can meet their favorites.
These zones are printed out on the park map along with the time the characters are scheduled to make their appearance.
At Universal Studios, the characters are:
Barney and Pals
Shrek, Fiona, and Donkey
SpongeBob SquarePants and Friends
Hello Kitty
The Trolls
At Islands of Adventure, your kids can meet:
Spider-Man, Captain America, Wolverine, Storm, Green Goblin, Dr. Doom
Dr. Seuss Characters
Blue the Velociraptor (from Jurassic World)
She-Ra
There are also characters you may or may not see throughout the park, as their appearances aren't set in stone.
The majority are at Universal Studios and include:
Curious George and the Man in the Yellow Hat
Doc Brown (from Back to the Future)
Gru, his family, and the Minions (from Despicable Me)
Dora and Diego
Krusty the Clown and Sideshow Bob (from The Simpsons)
Lucy Ball and Marilyn Monroe
The Men in Black
Optimus Prime, Bumblebee, and Megatron (from Transformers)
Shaggy and Scooby
Those at Islands of Adventure are:
Woody Woodpecker
Popeye and Olive
You won't have to wait long to meet them, and it might just be what your toddler needs for the ultimate vacation experience.
Family Services Facilities at Universal Orlando
All parks at Universal Orlando offer facilities that make it easier to change your baby, prepare their formula, and handle most baby-related activities.
The family-friendly facilities are located next to the First Aid Centers and offer some supplies for sale, should you forget or run out of something.
At Universal Studios, the stations are located near Lost and Found and on Canal Street, on the border between New York and San Francisco.
At Islands of Adventure, you can find them at Port of Entry near Guest Services and in The Lost Continent near the Mystic Fountain.
Child Swap at Universal Orlando
Child Swap is a neat program that allows group members to go on a ride if the child hasn't met the height requirements or simply doesn't want to.
An example is if your family comprises three adults and a young kid.
If the child isn't tall enough to get onto a ride, Child Swap enables two adults to hop on (while one watches the child).
When the first two are done, the 'watcher' can then go on the ride without waiting in line, saving time.
Inform the attendant if you need to use Child Swap, and they'll give you the appropriate instructions.
Conclusion
Though the rides at Universal Orlando are more tailored to an older audience, your toddler can still have fun at some select attractions.
Universal Studios is the more kid-friendly of the two theme parks, though Islands of Adventure also has a few rides that suit kids of all ages.
Bring a stroller (or rent one at the park) to make movement more manageable.
If you have any questions about the rides on this list, the attendants at Universal are happy to help and ensure an enjoyable experience for you and your little one.