What To Bring To Universal Studios? (10 Must-Haves)
When spending an entire day (or more) at Universal Studios, there are some things you might consider bringing with you.
The following list contains my suggestions for what to bring for a trip to Universal – obviously, you can adjust as needed.
I've factored in weather, in-park activities, snacking, and the extras I usually bring when spending six-plus hours walking around a theme park.
To help make the experience slightly less stressful, I've also added some suggestions for families traveling with children.
10 Things You Must Bring to Universal Studios
1. Backpack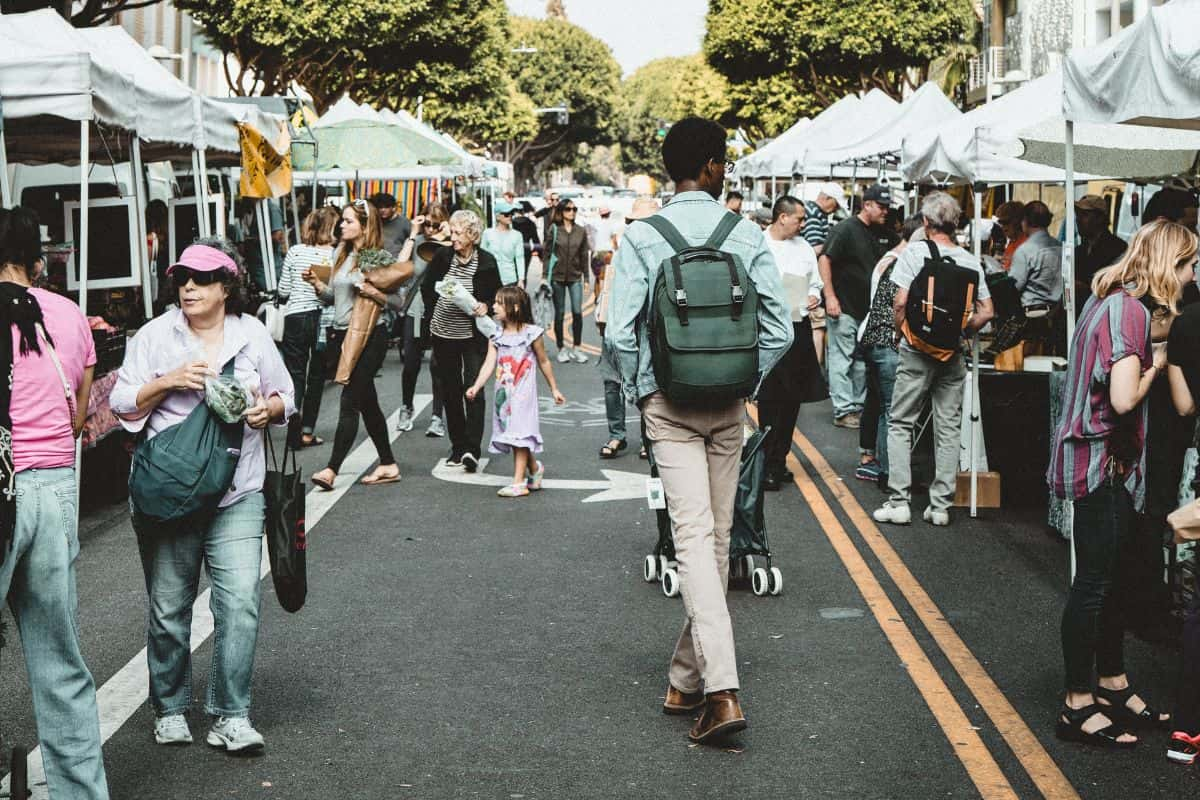 For most of the items on the list, you'll definitely need something convenient (and storable) to carry them in.
A purse or a fanny pack might be enough for your wallet and keys, but I highly recommend a standard-sized backpack if you want to offset your costs by bringing your own drinks and snacks.
Choose a backpack with wider or padded straps to help reduce the chances of chafing or sore shoulders, and do your best not to overpack it so it isn't too heavy.
If you don't want to carry a backpack all day, first come, first served, unlimited access lockers are available to rent throughout the parks.
The large ones (12 in. x 13 in. x 16.9 in.) start at $10 per day, while the family-size lockers (12 in. x 16.25 in. x 16.9 in.) start at $15.
Some attractions also offer standard-sized lockers (14 in x 5.5 in x 16.9 in) at no cost, as for safety reasons, you aren't permitted to bring loose personal items on the rides.
Larger lockers (12 in x 13 in x 16.9 in) at these rides cost an additional $2.00.
There may be extra fees for single-use/ride-specific lockers, so visit the locker location for up-to-date pricing.
2. Snacks
If there's one area where price far surpasses value at a theme park, it's food.
The restaurants at Universal Studios do offer a variety of top-quality dishes from an extensive list of different cuisines.
But most people wouldn't pay the same price if offered the same food at a regular bar or restaurant.
That said, you'll probably still need to eat an actual meal at some point, but you can save on snacks by bringing your own.
Universal Studios has generous policies on food, allowing their visitors to bring food that doesn't require reheating or refrigeration.
You can also bring baby formula, food for special dietary needs, and food tailored to specific medical conditions.
Universal Studios does prohibit glassware, open containers, drinks containing alcohol, and hard-sided or oversized coolers.
3. Water
It's easier to justify pricey food than expensive water.
With bottled water costing around $4.00 at Universal Studios, you're better off either carrying your own or using a refillable water bottle.
Universal permits you to bring in up to 2L of water, but if you're traveling as a family, you might still have to buy bottled if you don't want to search for the free water available at the park.
Conveniently, though, there are multiple locations throughout Universal Studios where water is free – Florida law requires it, so most restaurants and beverage counters will happily give you a complimentary glass of ice water.
There are also easily accessible water stations and fountains throughout the parks to fill your own reusable bottle.
4. Sunscreen (and Sunglasses)
It can get really hot and sunny at Universal Studios.
Any form of sun protection is always recommended, but sunscreen is an absolute gamechanger if you plan to spend the day on outdoor rides.
I also recommend bringing a pair of sunglasses to help cut down on glare.
Don't wear your sunglasses on the roller coasters, though – they're likely to fall off and break on the ground below.
5. Ponchos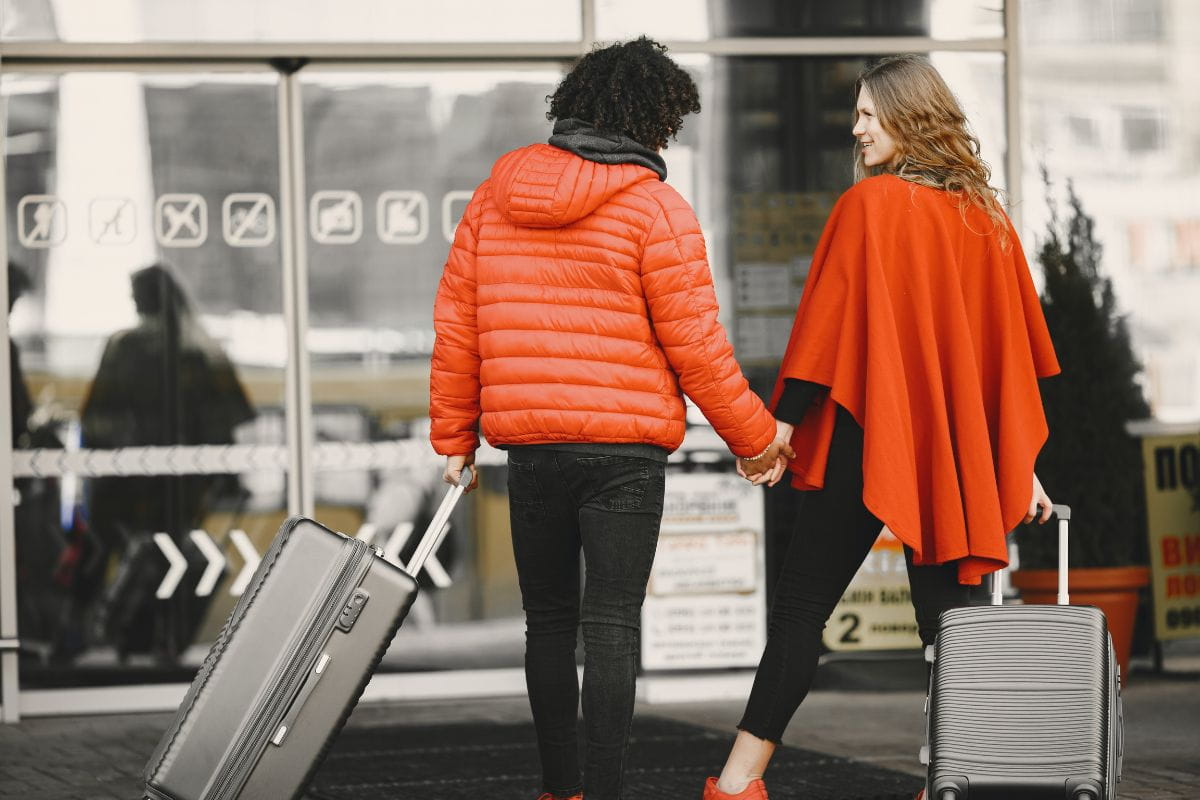 It might seem contradictory to the previous section on sun protection, but the weather can be unpredictable, especially if you're headed to Universal Orlando.
The summer months in Florida are the most notorious – most days start out alright, but you're almost guaranteed to experience a downpour in the afternoon, making raingear essential.
Many of the rides will remain open during rain, so figuring out how to maximize your experience depends on your preferences.
Umbrellas can work but may not provide the coverage or convenience you'll want to continue enjoying the attractions.
Plastic ponchos, however, are a great choice because they provide full-body coverage and are lightweight and easy to pack.
Universal Studios are happy to sell you one, but they cost about $10 each, so I recommend double-checking the weather and bringing your own.
Just bring a plastic bag or carrying case to put the wet poncho in once the rain stops; otherwise, you'll be stuck with a soggy plastic sheet.
6. Painkillers/Bandaids/Allergy Medicine
A first aid kit is preferable if you have kids, but the big three – painkillers, bandaids, and allergy medication – are highly recommended.
People react to the sun in different ways, but for most, a headache is imminent if you're unprotected, dehydrated, or exposed for too long.
Aspirin (or any other painkiller) and a glass of water will help combat any light headaches you or your loved ones might experience.
Also, sometimes walking around all day can lead to sore muscles, so taking some Advil isn't outside the realm of possibility.
Just be mindful of mixing painkillers with alcohol should you choose to enjoy an adult beverage at the park.
I also recommend carrying some bandaids for blisters, minor cuts, or other unforeseen mishaps, especially when traveling with children.
Every parent knows what kids are like when they get excited – they kind of lose their little minds in the cutest of ways.
This stimulation overload also makes them more likely to hurt themselves, and a bandaid helps reduce the pain if the wound isn't too severe.
Of course, seek immediate medical attention for any concerning injuries.
Finally, if you or a family member has any allergies, bring along their recommended medication.
There's a lot to do, eat, and see at Universal Studios, and the chances of something triggering an allergy are high.
Just prepare well to prevent minor cases from escalating.
7. Power Bank
You may or may not use your phone that much, given you're at a theme park.
However, you're still likely to take photos and maybe entertain yourself while waiting to hop on your next ride.
You can also use your phone to navigate by using the Official Universal Orlando or Hollywood App.
While you should still carry your charger with you, a portable power bank is a life-saver if your battery runs low and you're stuck in a line.
You can plug it in and let it charge while you wait or decide on your next move.
Charging your phone in direct sunlight is not recommended and if you place it inside your bag, ensure you're at a restaurant or an indoor site to avoid any issues with your phone or power bank.
8. Stroller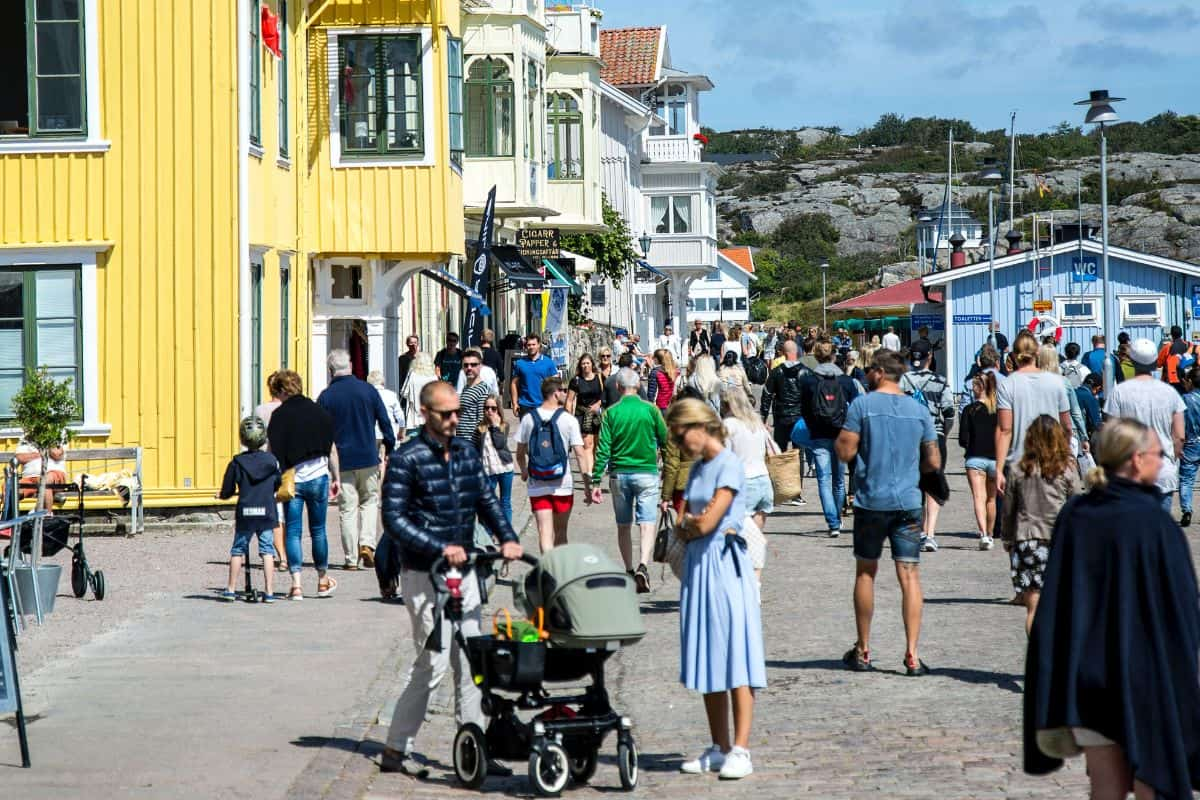 If you're bringing small children to Universal Studios, I highly suggest you bite the bullet and use your stroller.
It's probably the first thing on your mind if you have a baby or a toddler, but we'll remind you anyway that Universal covers a sizable area, and walking can be exhausting for little kids.
Having a stroller will be really helpful when your kids are hot and tired, and you don't want to carry them anymore.
You can also keep your bag in the compartment underneath to reduce your burden.
I'll also take this opportunity to give you the unnecessary reminder to bring all the other baby essentials like diapers, spare clothes, wipes, etc.
9. Comb
Unless you plan on spending the day at the restaurants, a single ride at Universal Studios is likely to mess up your hair.
Obviously, this is not essential, but you're likely to take many photos, and while a little tousled hair doesn't take away the moment, you may want the option to tidy it up a little.
10. Extras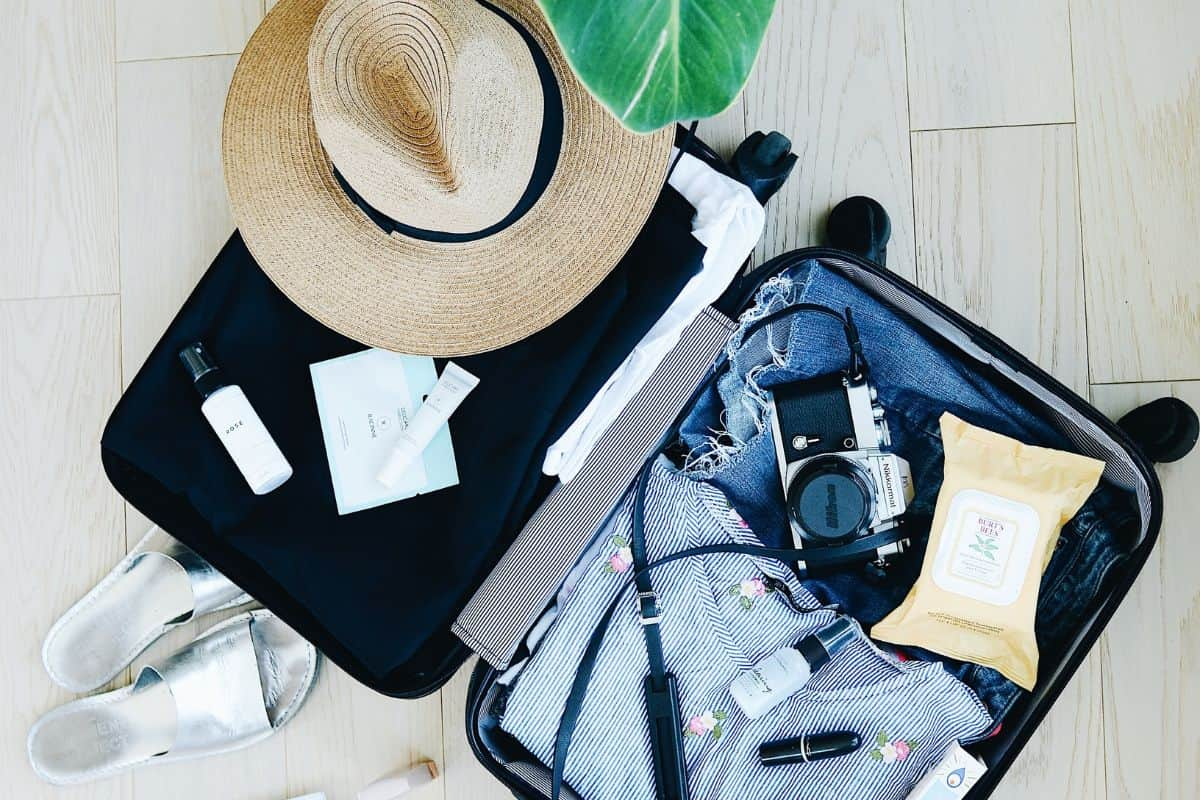 These items are not required, but they can help enhance your experience or prevent some inconveniences.
Hats
A good hat gives you complete protection against the sun.
Sunscreen and sunglasses should work fine, but an extra layer of protection won't hurt.
Motion Sickness Meds
These depend on your family and your various reactions to different rides.
If one roller coaster ride makes you feel a little nauseated, pack some motion sickness medication (or just avoid the roller coasters).
Sandals
You need to remove your shoes at any water slide before hopping on.
Packing some flip-flops can make moving around much more manageable at these attractions.
Hand Sanitizer
Whether or not you're a germaphobe, hand sanitizer can help keep you (or your kids) from getting sick on your vacation.
You can also use it to disinfect small cuts or minor scrapes if you're in a pinch.
I recommend bringing a small bottle to carry around to apply as needed.
Coca-Cola Freestyle Refillable Cup
The refillable cups at Universal Studios are great at helping you save money on soda refills.
A new one costs about $16, and you can bring it with you on subsequent visits.
If you already have one, Universal Studios charges around $10 for unlimited refills throughout the day.
Conclusion
Deciding what to bring to Universal Studios can be a bit overwhelming for some.
Most people end up with more stuff than they need, so this list highlights what I consider the essentials for an enjoyable experience at the parks.
The rules can change quickly, so to avoid unwelcome surprises at the gate, be sure to check the official site of the Universal Studios you're attending for the complete list of allowable items.