Can You Wear Fanny Packs on Rides at Universal Studios?
Universal Studios in Orlando, Florida has thrilling roller coasters, motion simulators, and other attractions.
Roller coasters and some motion simulators require riders to be strapped into a seat for safety reasons, with no loose articles.
This is a problem for people who want to carry their valuables at all times.
Fanny packs are allowed on most, but not all of the rides at Universal Studios. Some roller coasters have strict safety rules in place about what riders are permitted to wear while riding. Three of the theme park's rollercoasters require riders to store all of their belongings, including fanny packs, in a locker before riding.
When planning a trip to Universal Studios, understanding their bag policies before going can help you enjoy the experience.
In this article, we will discuss where, when, and how to use fanny packs in the theme park.
Which Rides Do Not Allow Fanny Packs?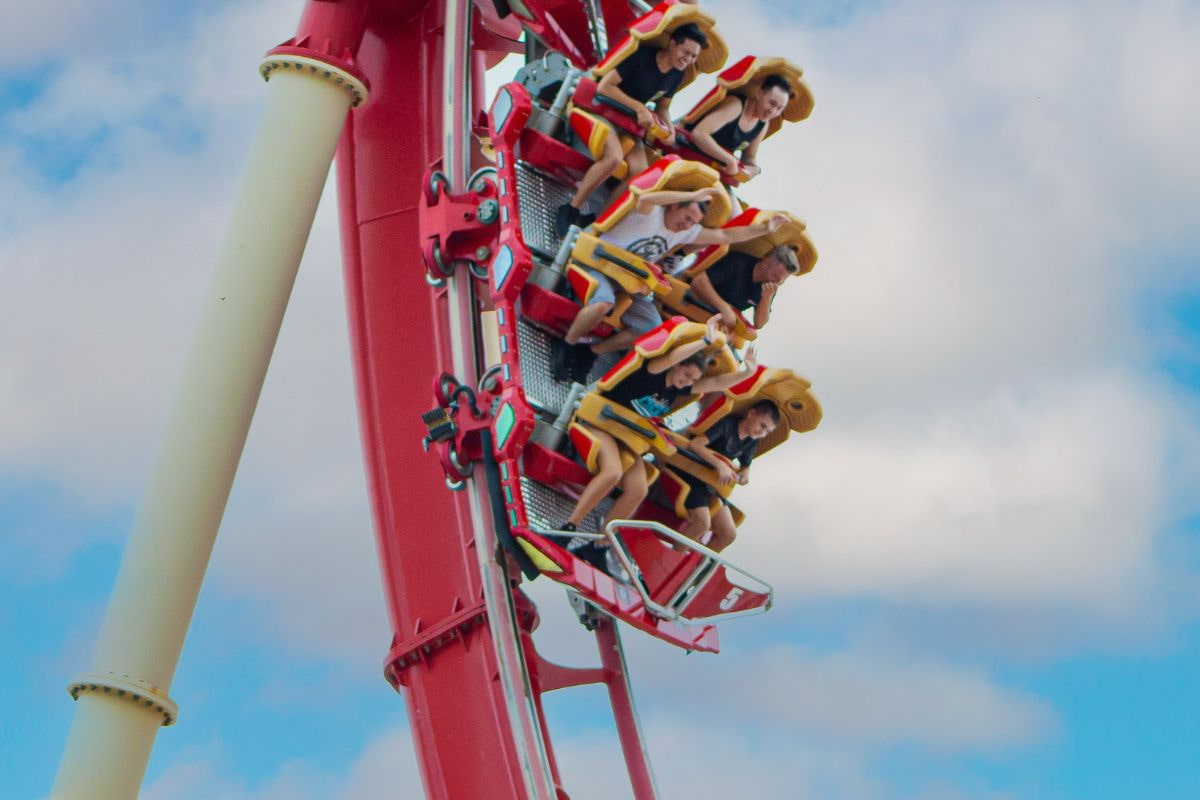 Three rollercoasters in the Universal Studios theme parks do not allow riders to carry any items on their body aside from clothing.
Metal detectors, installed immediately before people get on the rollercoaster, prevent them from sneaking any of their belongings onto these rides.
Safety is a big concern for these rides because of the speed of the rollercoaster and the wild curves and directional changes that are all part of the ride.
Any items dislodged during the ride could become projectiles and harm someone.
At Universal Studios Florida, the Hollywood Rip Ride Rockit rollercoaster does not allow fanny packs or anything stored in pockets.
At Universal's Islands of Adventure, the Incredible Hulk Coaster and the Jurassic World VelociCoaster also do not permit fanny packs.
Where Can I Store My Fanny Pack When Riding Rollercoasters?
Visiting Universal Studios carrying only a fanny pack is the easiest way to see the park.
Many guests will pull their shirt over the fanny pack or shift it over a hip during rides on rollercoasters and other attractions.
For some rides, however, leaving your fanny pack in a storage locker can increase your enjoyment of the ride and prevent damage to your items.
This is especially true for rides that require guests to wear a lap belt or bulky restraints.
Universal Studios in Orlando has three varieties of storage lockers for guests to use.
Two types of locker storage have a fee associated with their use, but one type is free for a limited amount of time.
Single-Time Use Lockers
Single-time use lockers are located outside of some of the rides and attractions.
People can store their items while they wait in line and then ride the attraction.
These lockers are especially useful for rides where people get wet.
Free Lockers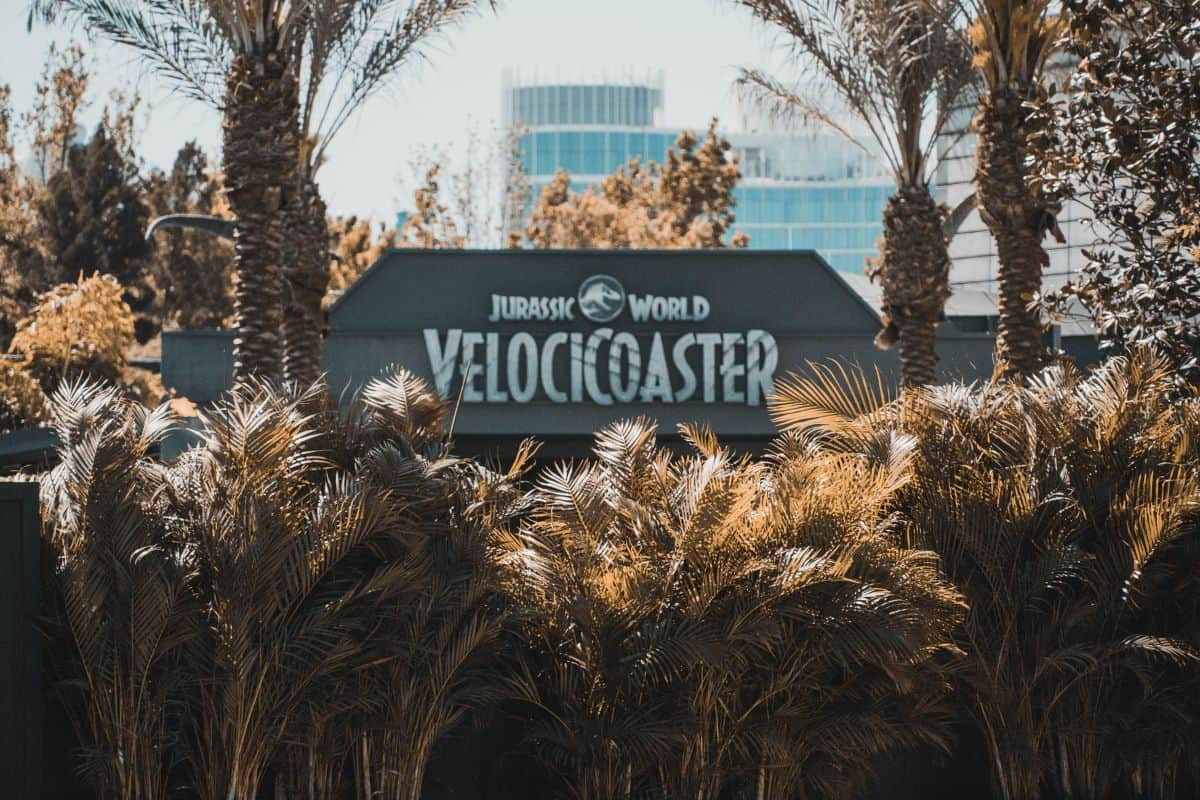 In Universal Studios Florida, free, single-use lockers measuring 14 in x 5.5 in x 16.9 in (36 cm x 14 cm x 43 cm) are located at the following attractions:
Revenge of the Mummy
Men In Black Alien Attack
Hollywood Rip Ride Rockit
Harry Potter and the Escape from Gringotts
At Universal's Islands of Adventure, the free, standard-sized single-use lockers are available at these rides:
Incredible Hulk Coaster
Harry Potter and the Forbidden Journey
Hagrid's Magical Creatures Motorbike Adventure
Jurassic World VelociCoaster
These attractions also have large lockers measuring 12 in x 13 in x 16.9 in (30 cm x 33 cm x 43 cm) to accommodate oversized items.
However, the large lockers are not free to use. All of these lockers are available at the entrance of each ride.
Fee Lockers
Some of the rides at Universal's Islands of Adventure are water rides, so passengers and their belongings will get wet.
These attractions have single-time-use lockers but charge a fee to use them. These lockers are found at the entrance of each ride.
Water-based rides include the Jurassic Park River Adventure, Popeye and Bluto's Bilge-Rat Barges, and Dudley Do-Rights Ripsaw Falls.
Fanny-pack users may want to consider paying for the locker storage at these rides if they are concerned about getting their pack wet.
All-Day Lockers
All-day lockers at Universal Studios are available at the park entrances.
These lockers are very helpful for people who do not want to carry their heavy backpacks and souvenirs all day.
Items like snacks and bottled water can be stored there and accessed at any time during the day.
Families often take advantage of the all-day lockers. It makes the day more enjoyable for parents when they are not weighed down by their belongings.
Fanny packs are hands-free, so you can more easily hold onto young children as you wander around the park.
What Are the Advantages of Carrying a Fanny Pack at Universal Studios?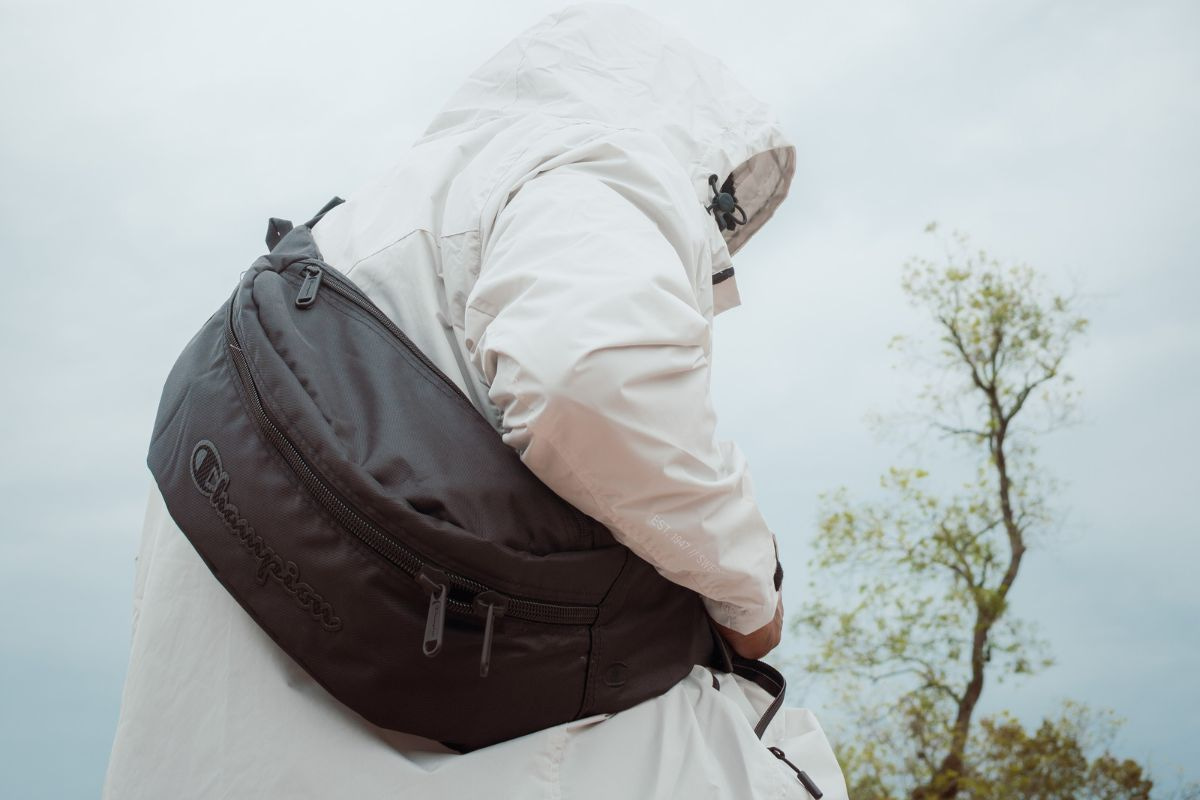 Wearing a fanny pack instead of a backpack or larger bag while enjoying a day at the Universal Studios theme parks has several advantages.
Fanny packs are lightweight and easier to carry than larger bags.
Everyone who goes to the Universal Studios theme park goes through two sets of metal detectors—One is located at the entrance to the CityWalk.
Lines here can get long, so people who only carry a fanny pack can move through the lines more quickly.
With a fanny pack, you are less likely to leave behind your belongings when you move from one place to another.
Nothing is worse than realizing that someone left the bag with all the prepaid drink cups behind on the rollercoaster a couple of hours ago. Leave that bag in a locker.
The single-time-use locker areas for rides can be very crowded during peak park hours.
Visitors who only wear a fanny pack can bypass those crowds. They can get in line for the ride because they can wear their fanny pack everywhere except for the three rollercoasters mentioned above.
What Is the Best Type of Fanny Pack for Universal Studios?
Fanny packs come in all kinds of styles and materials, but they are ultimately the same basic shape.
The best fanny pack to use at Universal Studios is one that meets their requirements. Fanny packs must use a three-prong attachment and fit securely.
Some fanny packs are versatile and can be worn around the waist or across the shoulders and chest.
Because this type of pack can be worn in different ways, people can change how it is worn depending on the type of restraints used on each ride.
Fanny packs made out of material that is water resistant can help protect cell phones and other items.
Water-based rides can ruin things like cell phones. Sudden downpours can do the same, and it often rains in Florida—especially during the summer. (Ask me how I know this.)
Conclusion
Fanny packs are allowed on all but three of the rollercoasters in the Universal Studios theme park.
The rollercoasters where guests are not allowed to carry fanny packs have free, single-time-use lockers available to store them.
These small packs provide people with an efficient and compact way to explore the theme park without carrying heavy bags.
Different fanny pack styles allow people to wear them in different ways and are made with different materials that can offer protection from the weather.