Can You Use Universal Orlando Tickets in California?
Universal has theme parks around the world, from the United States to Japan.
While parks in different countries will obviously require separate tickets, can you use Universal Orlando tickets at the California parks?
Tickets between Universal Orlando and Universal California are non-transferable. That includes any annual or seasonal passes to the parks. To enter Universal California, you need a ticket or pass that specifically lists Universal California, as Universal Orlando tickets will not be accepted.
In this article, we'll go over everything you need to know about Universal theme park tickets, what the differences are between the two parks, and explain the tickets available to guests.
How Do Tickets To Universal Theme Parks Work?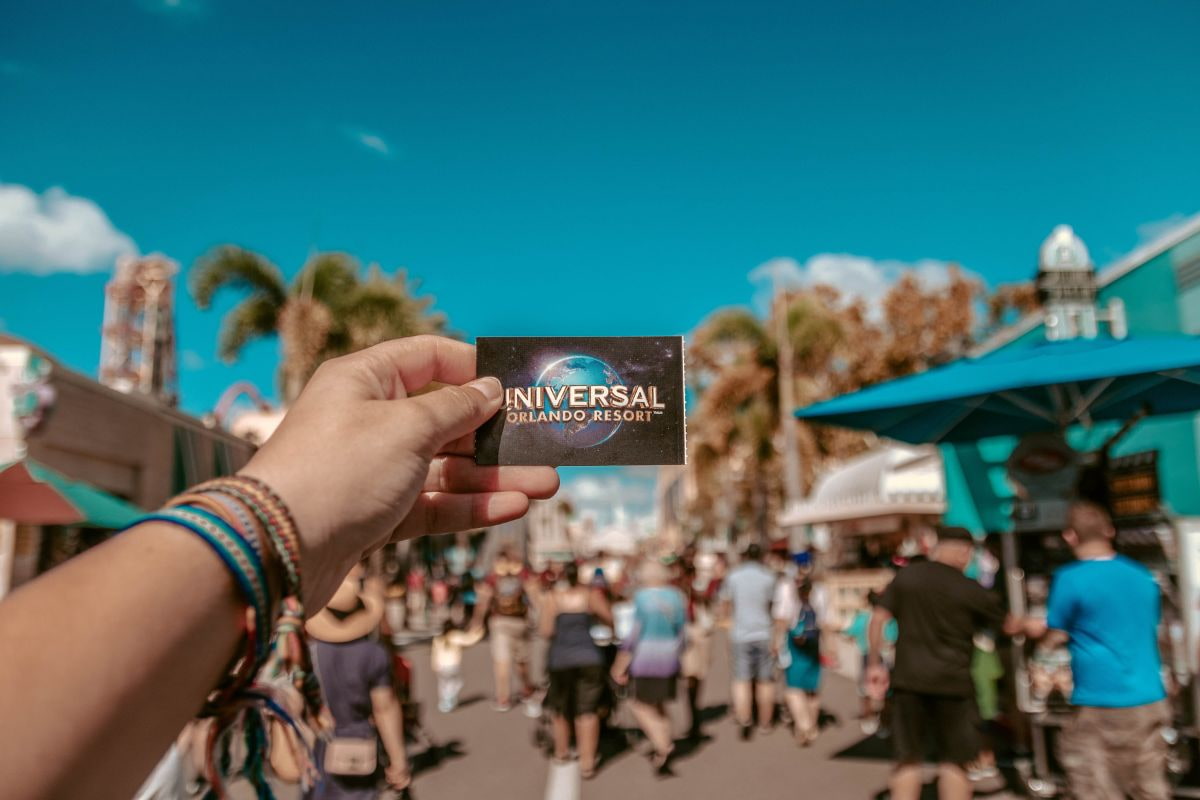 Like any other theme park, you need a ticket to enter any Universal park.
You can purchase them online or at the gate, then scan them at the entrance to get into the park.
All of Universal's theme parks are distinct from each other. You can find their parks in Florida, California, Japan, Singapore, and Beijing.
Tickets can be purchased for any park, but you need to make sure you buy them for the park you'll be attending.
Tickets are non-transferable between parks. Meaning, if you have a ticket to Universal Orlando, you can't use it at Universal California.
To best understand how tickets work at US-based parks, you need to know the differences between the two.
What's The Difference Between Universal Orlando and California?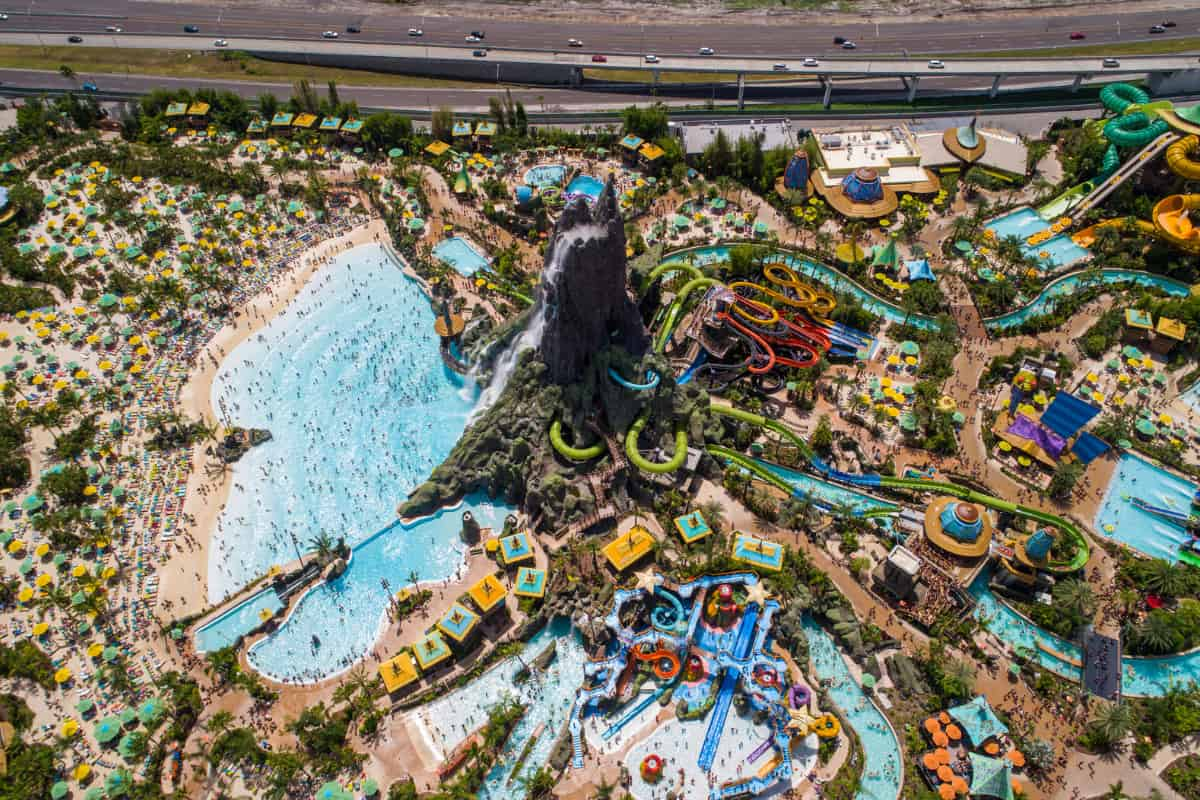 Universal Orlando is a much larger property than Universal Studios Hollywood (the California park).
Universal Orlando is a resort, not just a theme park. The resort is home to two theme parks (Universal Studios and Islands of Adventure) and a water park (Volcano Bay).
Both parks have onsite or nearby hotels that can be bundled into your Universal Vacation.
Quite a lot of the rides between Universal Studios in Orlando and Hollywood are the same, though the parks are laid out a little bit differently.
Still, that doesn't mean Universal Hollywood has everything Universal Orlando does.
Just looking at the Universal Studios park, Universal Orlando has more to do.
Seuss Landing, a large Dr. Seuss-themed kid's area, is only found at the Orlando location. Instead, they have a Despicable Me-themed area.
Both parks have a Harry Potter area, though the one in Universal Studios Hollywood is smaller. The California location lacks the Hogwarts Express train ride and Diagon Alley.
Universal Studios Hollywood is a working film set, in addition to being a theme park. While some filming takes place at the Orlando resort, the Hollywood Studios location is an active film lot.
Both offer backstage tours of the lots, but you're more likely to see some famous faces at the Los Angeles set.
Generally, tickets to Universal Studios Hollywood are cheaper than their Orlando counterpart. This is because of the size of the parks and the number of expected visitors each year.
So What Do I Need To Know About Tickets?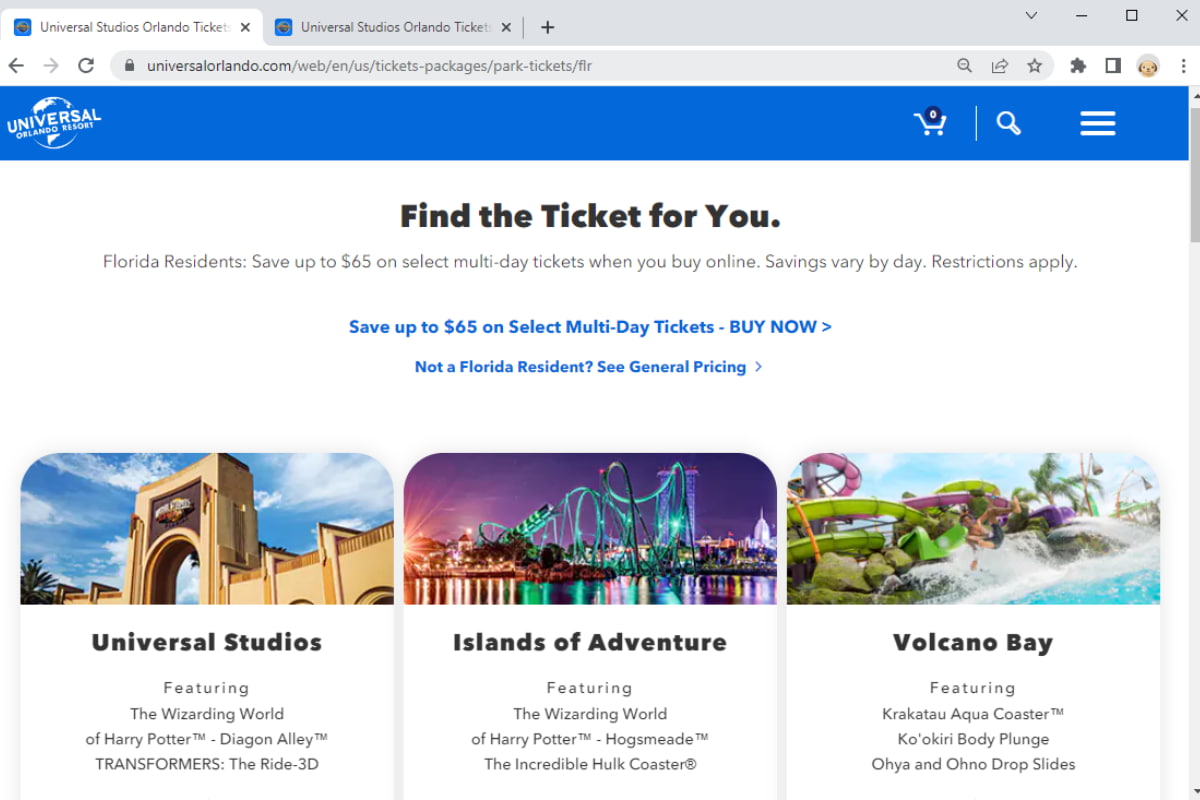 Tickets to Universal California only need to cover one theme park to let you experience everything it has to offer.
Universal Orlando on the other hand contains more than one theme park, plus an extra water park.
Tickets are priced, packaged, and offered differently for Universal Orlando than they are for Universal Hollywood.
At Universal Orlando, you can purchase a day pass that lets you into one, both, or all of their parks.
You can also purchase multi-day tickets and spread out which park you'll be visiting on any given day.
At Universal Hollywood, you can purchase multi-day tickets, but there's only one theme park they need to account for.
Typically, tickets for Universal Orlando cost more than tickets for Universal Studios Hollywood because of the size of the property and the number of attractions available.
The difference in pricing and ticket structure is one of the reasons tickets for one park aren't useable at another.
Universal also offers a selection of passes that last for longer than a few days.
Both annual and seasonal passes are available, with different tiers for each.
To explain them simply, higher tiers have fewer blackout dates, better benefits attached to them, and can include special events.
The more common question people ask is if they have an annual or season pass to Universal Orlando, can they use it at Universal California?
Just like with regular entrance tickets, passes are only accepted at the park they were purchased for.
An annual pass for Hollywood Studios California will not be accepted at Universal Orlando, nor vice-versa.
Tickets are not transferable between people once they are used to enter the park, including multi-day tickets.
Fingerprint scanners are used at entry, so your fingerprint will be attached to your tickets for multi-day passes.
Are There Any Ticket Discounts Or Add-Ons?
Many people ask whether they should buy tickets at the gate or online. Buying Universal theme park tickets online is almost always the best option, and it isn't close.
Tickets purchased online almost always have a special discount because they're technically sold in advance of the day you show up.
It helps the park get accurate numbers and prepare for the day, and some of that is passed onto you via savings.
Buying online also affords you additional specials and discounts, but also allows you to bundle a hotel into your vacation plan.
Depending on the length of your vacation, you might get up to 30% off your nightly hotel rate and theme park tickets.
If you do purchase online, you can check advance prices across the site's calendar. Any date with lower expected attendance is a good place to snag a slightly cheaper ticket.
Ticket add-ons are additional services or perks that you can purchase and attach to your tickets.
At Universal, the best thing you can add to a ticket is the Express Pass. Express passes are attached to your admission ticket, so everyone in your group will need their own Express Pass.
They allow you to skip the regular line for almost any ride in the park, instead, you'll be waiting in an expedited and much shorter queue.
The only downside is that you can only use this Express line once for each participating attraction.
Conclusion
You can not use Universal Orlando tickets to enter Universal California, just like you can't use Universal Studios Hollywood tickets to get into Universal Orlando park.
Day tickets, seasonal passes, and annual passes are all park-specific and can't be used at a different theme park.