Do Universal Studios Tickets Have To Be Used on Consecutive Days?
Universal Studios offers an abundance of ticket options so choosing the type that best fits your family is important.
You don't want to buy tickets only to find they have to be used on consecutive days.
We'll discuss the different kinds of tickets offered at the Hollywood and Orlando locations, explain their usage policies, and find answers to the commonly asked questions about Universal Studios park tickets.
Tickets for Universal Studios can be bought for multiple park entrance days, from a single day pass up to five days or an annual pass.
The best part of the multi-day tickets is that they don't have to be used on consecutive days.
Instead, the tickets have expiration dates printed on them and can be used anytime during that period.
How to Use Universal Studios Tickets
Types of Park Tickets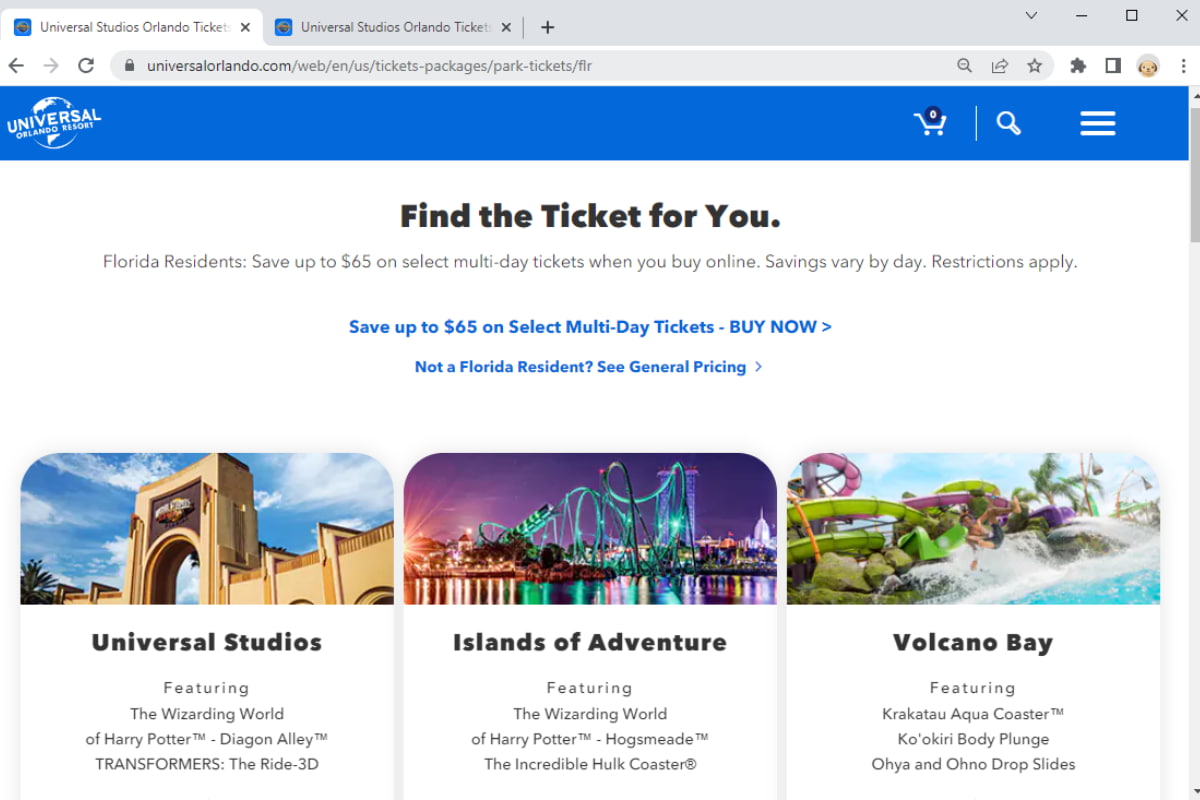 Tickets for Universal Studios parks come in a few different varieties, mostly because the Universal Orlando Resort includes two theme parks in addition to Universal Studios: Islands of Adventure and Volcano Bay.

Universal Studios Hollywood
Universal Studios Hollywood offers one and two-day tickets, as well as annual and seasonal passes.
The one-day ticket allows entrance to the park for guests and is valid on the date printed on the ticket.
The two-day pass grants entry on the day printed on the pass and then one additional day within seven days of the first entrance.
Universal Studios Orlando Resort
Universal Orlando offers tickets that grant entrance to the parks from one to five separate days.
These can come as single-park tickets, as well as two or three park tickets, granting access to multiple parks on the same day.
The tickets are valid for any dates within a period of time, starting on the date printed on the ticket and ending on the expiration date printed on the ticket.
This can be anywhere from two days within five calendar days, to five days within eight calendar days.
Expiration Dates, Activation, and Usage Explained
Universal Studios Hollywood and Universal Studios Orlando operate slightly differently in regard to which dates the tickets can be used to enter the parks.
Neither park requires guests to use their tickets on consecutive days and instead includes an expiration date that the tickets must be used before.
Tickets are activated on the date printed on the ticket, which is the first date they can be used to enter the parks.
Tickets expire on the final date range appearing on the ticket and any unused days can not be refunded.
Tickets are most often purchased online, as it's the place you'll find the best deals.
Guests are encouraged to print their tickets at home and bring them to the park to present for entry.
There is another option, which is to keep the tickets available on your phone, where they will be scanned at the front gate.
Other Things To Keep In Mind
Generally, entrance tickets at Universal Studios are not refundable or transferable.
They must be used by the person whose name is on the ticket and must be used by the same person on all days.
Biometric scans are included in standard entry to the parks and having a valid I.D. is required.
All tickets, including annual and seasonal passes, are valid only at one park location.
What this means is that tickets and passes for Universal Studios Hollywood can not be used at any locations in Orlando.
Single-park tickets only allow entry to one park each day.
While you can enter and leave any of the Orlando parks as many times as you wish, you can not leave Universal Studios and go to Islands of Adventure with a single park per day ticket.
FAQs
Can you leave Universal Studios and come back on the same day?
All guests are free to leave the park and reenter at any time, including single-day tickets.
The tickets are valid for the specific calendar dates printed on the tickets but can be used an unlimited amount of times to enter the park on that date.
Can I change the name on my ticket?
If there is a spelling error or an incorrect name on one of your tickets, you do have the opportunity to make changes to the tickets.

The simplest way to make changes is to head to a guest services booth and speak to someone there. These are located outside the entrance gates before you enter the park.
Be sure to do this before using your ticket to enter the park, otherwise sorting out the name change and matching it to your fingerprint scan will quickly become complicated.
Do I have to print my Universal Studios ticket?
Guests are encouraged to print their tickets out at home.
Tickets can also be shipped through the postal service or kept on guests' phones and accessed from their email.
To enter a park, you'll need to have either the physical or digital copy of your ticket accessible.
Do I need to buy Universal tickets ahead of time?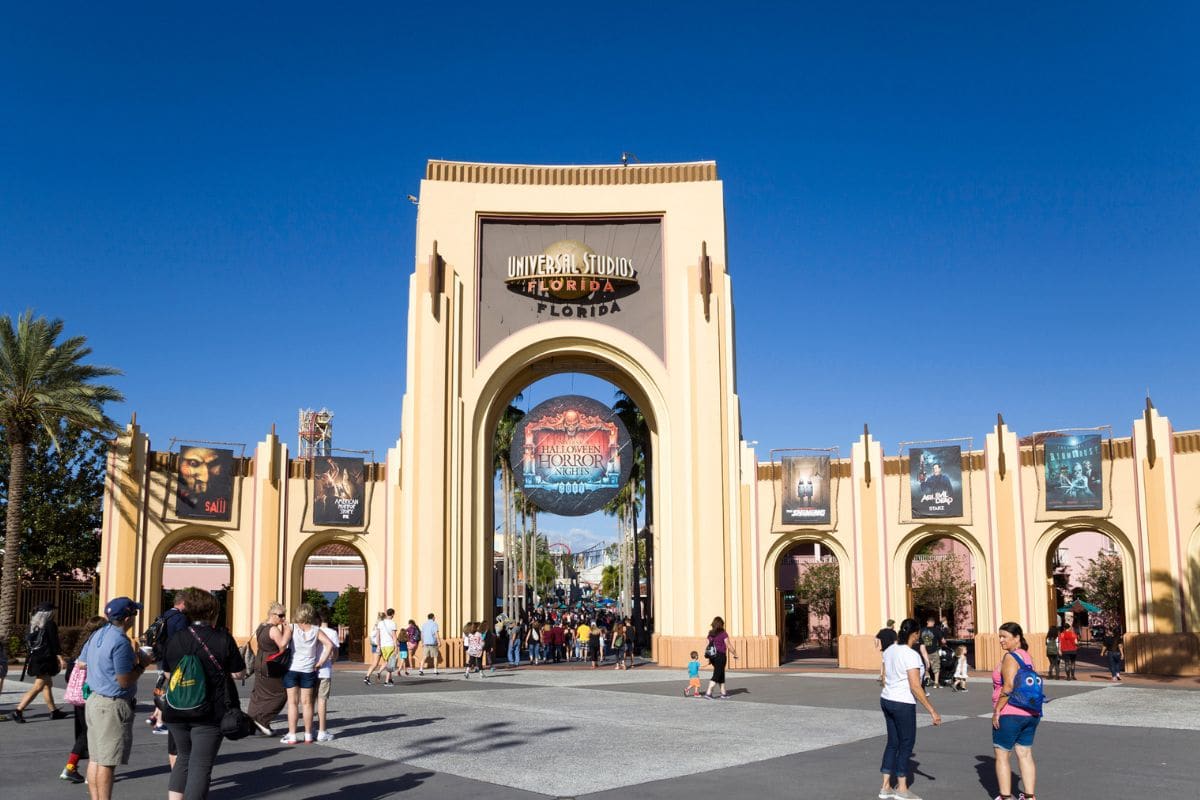 You don't have to purchase tickets ahead of time; you can buy them at the front gate as you enter the park.
While you can buy tickets the same day you visit the park, there are several advantages to buying in advance.

Universal runs web-only specials that offer significant discounts for purchasing tickets in advance.
Buying ahead of time also allows guests to check expected attendance and try to visit the park on slower days when it won't be as crowded.
In addition to saving money, some tickets for the parks sell out.
Express Passes, Special Event Tickets and other upgrades and options are sold in limited quantities.
If any of these interest you, buying ahead of time can guarantee these experiences don't sell out before you can purchase tickets.
Conclusion
One of the great things about tickets to Universal Studios parks is that you don't have to use them on consecutive days.
Instead, each ticket activates as valid on a specific date and can then be used on any day from that first day to an expiration date.
Remember to try to buy tickets in advance and keep in mind that unused days will not be refunded.