Does Universal Orlando Offer Student Discounts?
Being a college student can be time-consuming and challenging.
That said, there are some benefits to being a student, and the perks (like long semester breaks and student discounts) can sometimes compensate for the pain.
College-age students often vacation in Florida during their downtime, and many like to visit Universal Orlando as the parks are geared toward an older, more adventurous crowd.
While Universal Orlando is a popular destination for college students, it only offers student discounts to those attending the University of Central Florida (UCF). Unfortunately, students at other colleges or universities do not receive a discount on tickets to Universal Orlando.
The following article outlines the UCF student discount for Universal Orlando, discusses other discounts offered, and provides tips for saving money on Universal Orlando park passes.
What is the UCF Student Discount at Universal Orlando?
The UCF student discount at Universal Orlando depends on the ticket type.
Students at UCF can purchase two of the following tickets to Universal Orlando every 30 days:
1-day, Park-to-Park ticket – $125.00
1-day, 1-Park ticket – $90.00
2-day, 2-Park ticket – $155.00
Prices are subject to change without notice.
How Can I Use My UCF Student Discount for Universal Orlando Tickets?
To purchase a ticket for Universal Orlando using your UCF discount, visit the SGA Ticket Center located on the first floor of the Student Union.
You'll need a valid student ID to complete the purchase.
What Other Discounts Does Universal Orlando Offer?
There are a few options for discounted tickets at Universal Orlando.
Military Discount
The military discount at Universal Orlando Parks and Resorts is offered to active or retired service members from the US Army, Navy, Air Force, Marines, Coast Guard, National Guard, and Reservists.
It also applies to military spouses and civilians working at the Department of Defense.
To learn more about the current discounts for US military personnel, check out the Universal Orlando website here.
To purchase tickets to Universal Orlando using your military discount, contact your military base ticket office. You must have a current military or Department of Defense ID to receive the special pricing.
Florida Resident Discount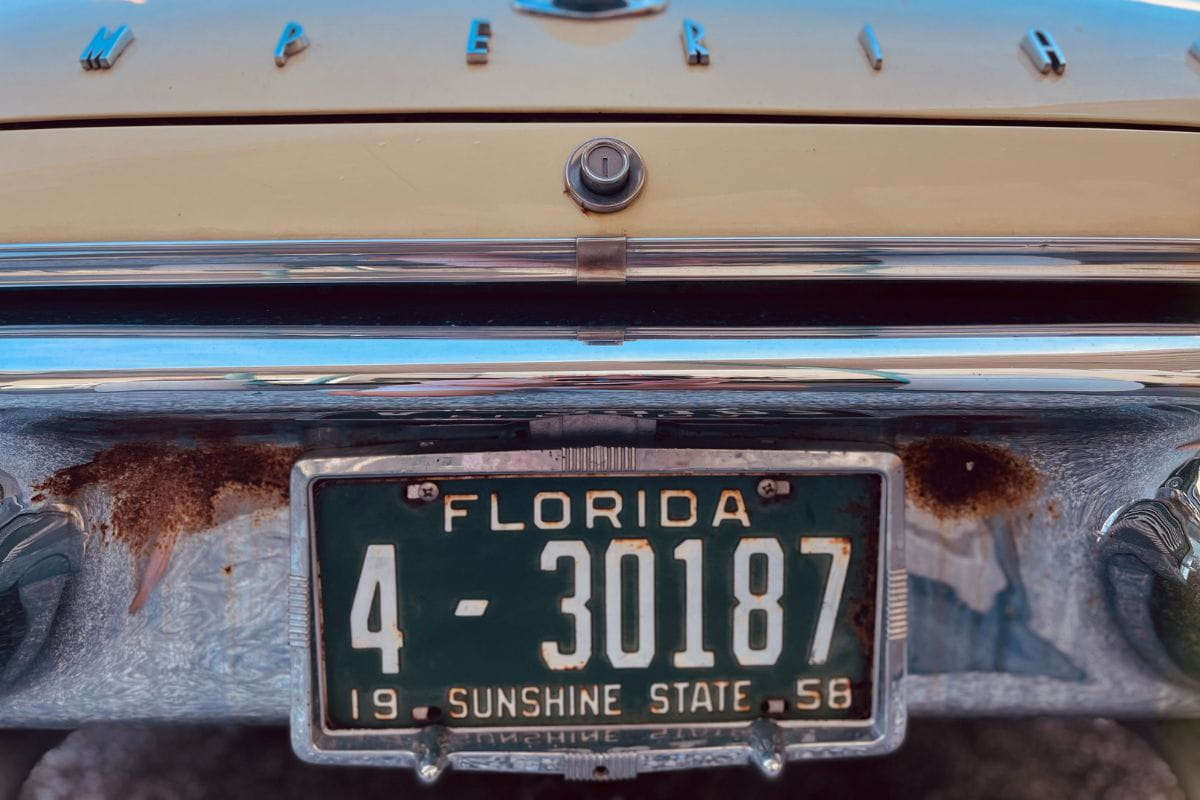 Florida residents receive discounts on single-day, multi-day, and annual passes to Universal Orlando, although the price of tickets varies by the date of visit, and some restrictions apply.
Floridians can also enjoy reduced rates on Universal Hotel and Resort stays and special event tickets.
If you're a resident of Florida, you will have to purchase your tickets online, in advance.
When picking up tickets at the park, residents must present a valid, government-issued ID confirming residency in the State of Florida.
Refer to Universal's website for further details on current deals and discounts for Florida residents.
Are There Other Ways to Save Money on Universal Orlando Tickets?
Besides qualifying for discounts, there are other ways to save money on tickets to Universal Orlando.
Purchase Tickets Ahead of Time
Often, purchasing tickets online, 2-3 months before a trip to Universal Orlando, can save around 20%.
It also saves time waiting in line for tickets at the gate.
Annual Pass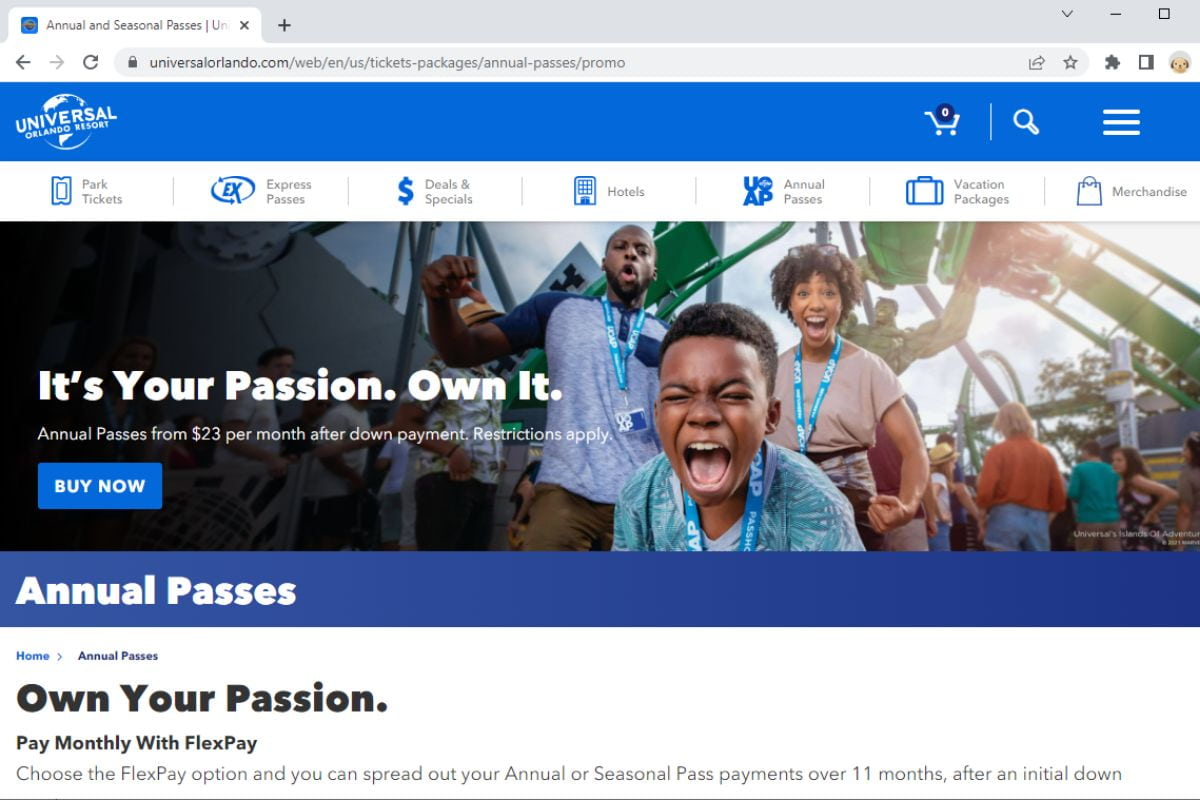 If you visit Universal Orlando more than 2-3 times a year, it may be worthwhile to purchase an annual pass.
There are 2-Park and 3-Park annual passes, and each has four tiers offering different perks and benefits.
Annual passes can be paid monthly using FlexPay or paid for in full.
You can find the current pricing for annual passes on the Universal Orlando website.
Look for Discounts
Universal Orlando will often offer limited-time discounts on its website throughout the year.
Visitors can also look for promo codes or third-party websites offering discounted tickets.
Just keep in mind Universal offers a best-price guarantee, so if you find a cheaper ticket online through a third party, they should match the price.
AAA Members
AAA members can save 10% at some shops and restaurants within any of the Universal Orlando parks.
Off Season Tickets
Consider booking a trip to Universal Orlando during the off-season to save money on park passes.
Universal Orlando usually offers more discounts online in:
Late January
Early February
Early March
Late April
May (except for Memorial Day weekend)
Late August
September (except for Labor Day weekend)
Early October
Early November
Early December
Package Deals
You can often find package deals when purchasing Universal Orlando tickets.
Many vacation packages include park tickets, hotel reservations, restaurant discounts, and even flights.
You can use the Universal Orlando website to book your package or contact an authorized travel agent in your area.
Final Thoughts
Universal Orlando does not offer student discounts unless you study at the University of Central Florida.
However, there are other ways to save money on park passes, including military and Florida resident discounts.
Park guests can also find better pricing by purchasing tickets online in advance or by booking a vacation package. Ticket prices are also lower during the off-season.
Sometimes authorized third-party retailers will offer discounted tickets or other perks and if you visit Universal Orlando more than 2 or 3 times a year, consider buying an annual pass.