Are Universal Orlando Parks Free After 6 PM?
The theme parks, events, and the CityWalk entertainment district at Universal Studios Orlando all have different operating hours, and the price of admission can vary depending on the ticket.
Because Universal Orlando is a multi-functional property open at different times, pricing can be confusing for some guests.
Entry into Universal Orlando theme parks is not free after 6 pm. However, entry to Universal CityWalk is always free, and self-parking for Universal Orlando Parks is complimentary after 6 pm. Just note that self-parking during special events like Halloween Horror Nights is not free until after midnight.
In this article, we will clear up any confusion about Universal Orlando's pricing and operating hours by outlining the rules for admission and when free self-parking may be available.
When Can I Access Universal Orlando Parks For Free?
While accessing Universal Orlando's theme parks is never free, it is possible to park for free.
After 6 pm, visitors can receive complimentary parking, saving guests $27.
Complimentary parking benefits guests attending the parks, shows, restaurants, or bars at night.
Self-parking is also free for CityWalk guests that see a movie matinee after 11 AM.
Reimbursement of the parking fee occurs after purchasing two matinee tickets.
One exception to free self-parking after 6 pm occurs during Halloween Horror Nights when self-parking is not free until midnight (two hours before the event closes).
What are the Hours of Operation at Universal Orlando Parks?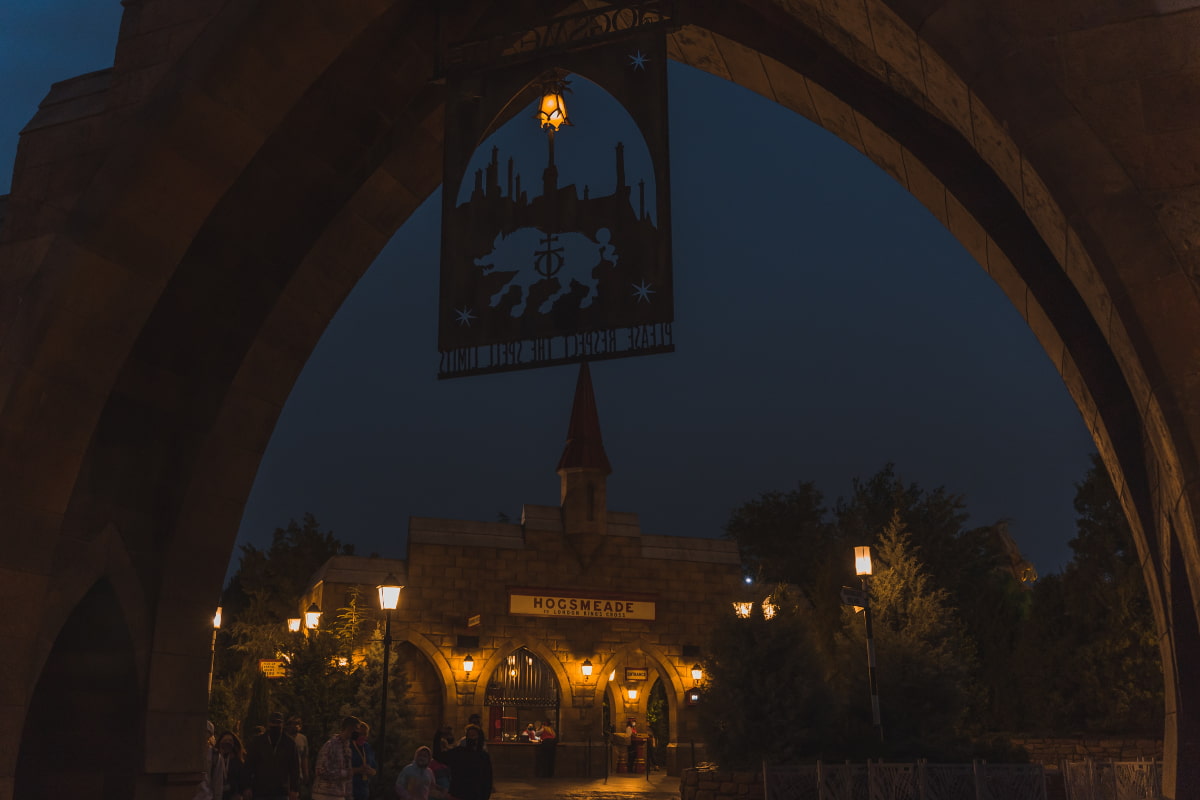 The hours of operation at Universal Orlando Parks are different for each theme park and CityWalk.
These hours can change for various reasons, and it is not always possible to predict what these hours may be.
Always check the Universal Studios calendar for up-to-date information about theme park hours.
This information can change without notice, so park guests should check the calendar frequently.
Park-goers who want to take advantage of free parking also need to know how late the parks are open.
Universal Studios Florida generally opens at 9 am but occasionally opens as early as 8 am. Because this is where special events occur, it sometimes closes before 5 pm.
Outside of special events, this park generally closes between 6 and 10 pm, depending on the time of the year.
Islands of Adventure usually has the same general admission hours as Universal Studios Florida and opens at 9 am. This park usually closes between 6 and 10 pm, depending on the time of year.
Volcano Bay typically opens at 10 am and closes at 5 pm during colder seasons but is typically open from 9 am to 9 pm in the summer. If temperatures are chilly, they may close earlier with little notice.
CityWalk opens at 8 am every day until sometime after midnight, depending on the time of year or day of the week.
Just note that while the CityWalk area may be open for visitors, the restaurants and shops inside may not be.
What are the Hours for Special Events at Universal Orlando?
Special events occur throughout the year at Universal Studios Florida and are ticketed separately from general park admission.
Universal staff clears the parks of general ticket holders in advance of the special event, often cutting short the park's hours.
Visitors to Universal Orlando should confirm the dates of these special events ahead of time.
It can be disappointing to plan a visit to the park only to be told to leave early because of a scheduled event.
The biggest annual event at Universal Studios Florida is Halloween Horror Nights.
This event runs from 6:30 pm until 2 am and takes place on select days in the months leading up to Halloween.
The Rock The Universe: Christian Music Festival occurs in January. Event hours are 4 pm to 1 am during the two-day event. Visitors who do not have tickets for this event have to leave the park early.
Throughout the year, additional events occur at Universal Orlando Parks. However, the hours for these events vary and may not be separate from the usual operating hours.
Conclusion
Entry to Universal Orlando parks is, unfortunately, never free.
That said, self-parking at Universal Orlando Parks is usually complimentary after 6 pm, except during Halloween Horror Nights when it's not free until midnight.
Understanding when complimentary parking is available while still enjoying hours of fun at the parks is important for thrifty vacationers.
Many things determine the parks' operating hours, including the season, special events, and the weather.
With that in mind, guests should plan their visit around scheduled events and during times of the year when weather or the season might not affect park hours.