Are Universal Orlando Hotels Pet Friendly?
Universal Orlando is a world-class theme park resort with state-of-the-art attractions suitable for people of all ages.
So if Universal is in your sights this summer it's important to know if you can bring your pet along.
Here we'll take a look at the park's pet policies and get you the answer.
Thankfully, the company running the theme park has kept the interests of pet owners in mind while designing the Universal theme park experience.
The company has ensured that there are several pet-friendly Universal Orlando hotels on-site, thereby, allowing pet owners to enjoy the attractions at Universal completely stress-free.
Pet-Friendly Universal Orlando Hotels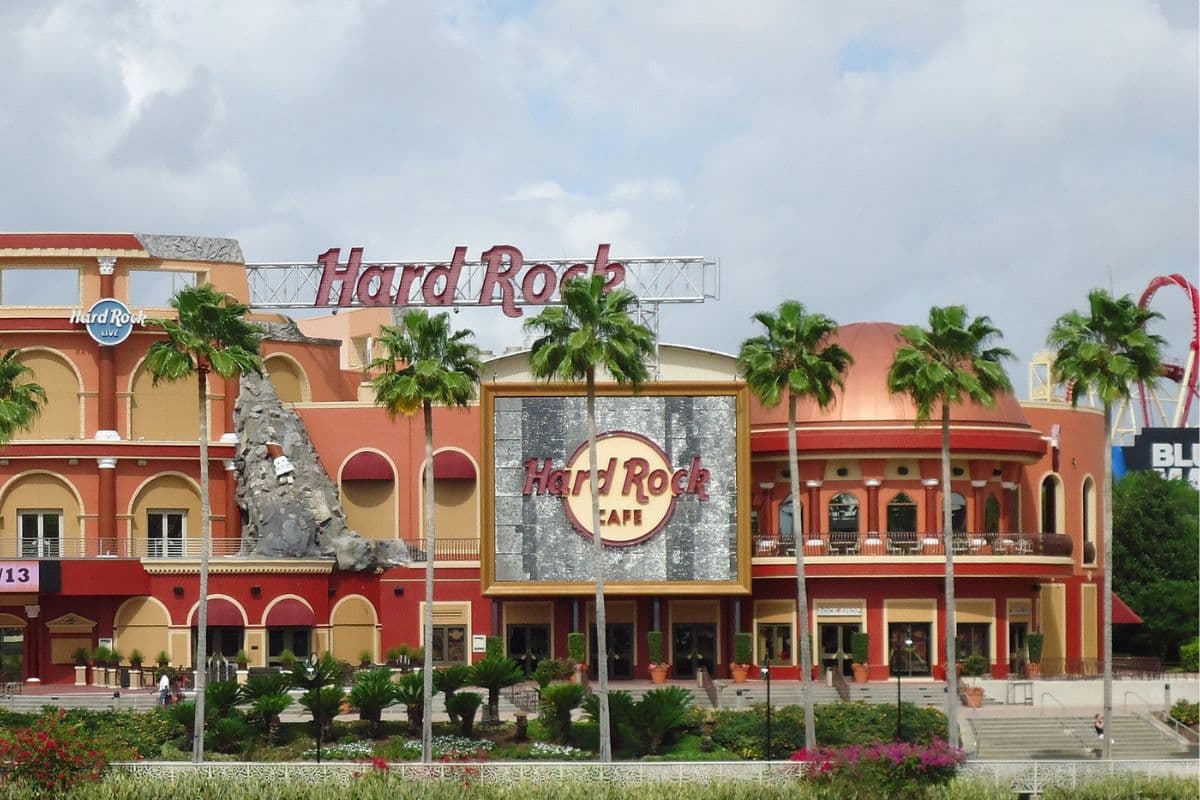 Unfortunately, not all Universal Orlando hotels are pet-friendly. On the bright side, there are more than enough options for both you and your pet.
Your furry friends are more than welcome at Loews Royal Pacific Hotel, Loews Portofino Bay Hotel, Universal's Hard Rock Hotel, and Universal's Loews Sapphire Falls Resort.
Before you go about booking your room, you need to bear in mind that only certain types of rooms are available for your pets at the aforementioned hotels.
For instance, only Garden View and Bay View rooms are pet-friendly rooms at the Loews Portofino Bay Hotel.
At the Hard Rock Hotel, you can only keep your pets in their Garden View rooms.
Meanwhile, Loews Royal Pacific Resort and Loews Sapphire Falls Resort only permit pets in their Standard rooms.
Upon checking in, you will be provided with a list of local pet services, groomers, veterinarians, and pet-friendly attractions.
You'll quickly discover that there's a pet care facility adjacent to the park and a pet care area on the first floor of the parking structure.
The facilities are all air-conditioned to ensure that your pet doesn't suffer heat strokes or breathe in harmful pollen, dust, and other allergens.
You can access pet walking and pet sitting services through the hotels' concierge desks as well.
All the aforementioned hotels also offer the Loews Loves Pets program—a program that provides amenities (for a fee) such as special treats, placemats, water bowls, leashes, collars, specialized bedding, litter boxes, and more.
And, if you feel guilty about having all the fun while your pets stay in, you can even request a gourmet room service menu for both cats and dogs.
Do Hotels Charge Extra for Your Pets?
Yes, the hotels do charge a one-time pet fee of $100 and they only allow a maximum of two dogs per room.
Do Universal's Hotels ask For Specific Pet Documents?
The hotels ask you for an up-to-date shot record of your pet (Rabies, Bordetella, and D.H.P.P for dogs and Rabies, Calicivirus, Panleukopenia, and Rhinotracheitis for cats).
You can easily get this document from your local veterinarian.
Are Pets Allowed Entry into Universal Orlando's Theme Parks?
Regrettably, pets (not even therapy animals) are allowed entry into any of Universal Orlando's Theme Parks.
This rule has been set in stone for safety reasons and for the enjoyment of all guests.
However, working service dogs are permitted provided they have identification and are equipped with a vest.
Can You Take Pets to Universal City Walk?
City Walk is an entertainment district within walking distance of Universal Orlando.
This district is filled with restaurants, shops, and clubs and is a high-traffic area considered dangerous to pets.
Therefore, City Walk forbids animals inside its area. However, an exception is made for service animals who wear a service animal vest and have identification.
Where Pets Can Stay While Visiting the Parks
If you want your pets to socialize while you're at the theme parks, you can consider taking them to one of the many kennels located on the property.
These kennels charge $15 per pet, per day and operate on a first-come, first-serve basis.
You're allowed to leave comforting toys, objects, and blankets at the kennel to help your pet adjust to its new surroundings.
Additionally, you must return once during the day to take your pet for a walk; keep in mind that this is a strict policy you have to oblige.
The kennels, like the hotels, require your pet's proof of vaccinations. Know that the shots must be listed along with expiration dates.
Finally, keep in mind that the kennels don't accommodate exotic pets.
The last I checked, the kennels were not operational. However, they are guaranteed to resume services once the dust (Covid) settles.
Potential Pet Fines
You will be asked to pay a fine of $10 per hour if your pet is left unattended and needs to be removed from the guest room due to excessive barking.
The hotel will try to reach you at first, but if you're unavailable and unable to hurry back in a reasonable amount of time, your dog will be placed under the care of the hotel's pet-sitting services.
In hindsight, the fine you'd be paying would be a fee for the pet-sitting service.
Conclusion
Thankfully, it is possible for you to take your pet along with you on your trip to Universal Orlando.
The resort has enough pet-friendly hotels that are ready, eager, and willing to offer the best services for your furry friends.
With your pet by your side, you'll be able to enjoy the best Universal has to offer!