Is Universal Orlando Busy on Labor Day?
Planning a family trip to Universal Orlando on Labor Day and wondering if it is going to be busy?
Before booking your trip, find out what works best for your family by taking the time to consider what is at stake and why the trip's date matters.
One thing to remember is that Universal Orlando will definitely be busy on Labor Day. Why is that? There is a double reason actually – to begin with, Labor Day is always on a Monday, which is the busiest day of any week in Universal Orlando. Also, since it is a national holiday, more people have that day off than a non-holiday, so there will be lots of people who want to go that day.
If you decide to book tickets for Labor Day weekend, expect to wait in line longer than usual and get fewer rides as a result.
It is also worth remembering that there will be a premium price for any hotel accommodation in the area over Labor Day weekend.
Things to Consider Before Booking Tickets at Universal Orlando for Labor Day
Before you go ahead and book your family tickets for the day, or local accommodations and weekend passes to the park, you should know why we're pointing out Labor Day.
Every day is a good day to go to the park, of course.
But if your family is big into the attractions, and getting in as many as they can within one day, you might want to think about booking for another day in September – like the next weekend even.
If price is a major consideration for your family activity planning, it is advisable to check the prices for Labor Day weekend against the prices for a non-holiday weekend.
This will help you fully understand the cost difference of each option.
Why is Universal Orlando Busier on Labor Day?
The main reason the park is so busy on Labor Day is that most people have that day off, and it is normally a pleasant weather weekend made for family fun.
Anyone in the area might decide to go to the park that day, and the local hotels will certainly be full.
Does That Mean We Could be Turned Away?
You do not have to worry about being turned away due to the park reaching maximum capacity over Labor Day weekend.
The park is so big that it does not expect to reach full capacity. This is not to say it will not be busy, but it is not likely anyone would be refused entry.
Labor Day – A Great September Day to Attend Universal Theme Park
Not only is Labor Day an enjoyable day to visit the park, but the entire weekend normally has great weather and is the perfect family-time opportunity.
What could be better than taking the kids somewhere the adults like to go too!
Is September a good time to visit Universal Orlando?
September is considered to be one of the best times to visit Universal Orlando – this is in part due to the schools all being back in session, so there are naturally less kids in line for the attractions.
Is it more expensive to visit Universal Orlando over Labor Day weekend than on other days?
It is going to be more expensive overall to visit the park over Labor Day weekend, as a result of the higher costs of accommodation.
Will I get to see as many attractions as possible on Labor Day?
While all the attractions will be available on Labor Day, as they would on any other day, the problem is the time it takes to wait in line.
The longer lines on Labor Day will mean fewer attractions will be seen on that day.
Going on another day would represent better value for your money if going to a lot of attractions is important to you.
Will the quality of my experience be as good on Labor Day as it would be on any other day?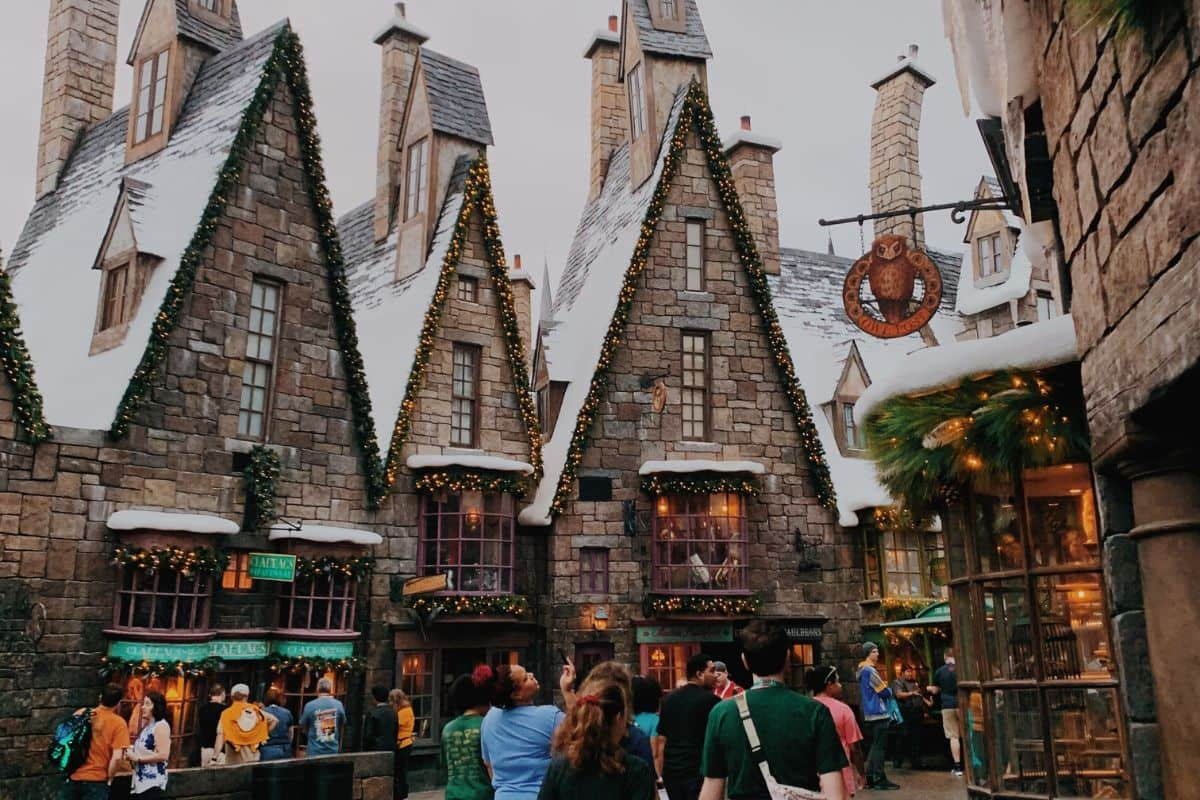 Whether going to Universal Orlando on an exceptionally busy day (like Labor Day) is as good as it could be on a day that was less busy really comes down to what you expect out of the experience.
You will still be at the same park with the same attractions, and you might enjoy them more in a crowd, or you might enjoy it better when there were fewer people around.
Your answer should help decide what date you think is best to visit Universal Orlando.
Final Thoughts
Making a trip to Universal Studios Theme Park in Orlando will require you to make a number of choices, such as:
What day to go on
What month should that day be in
Where to stay
How long you should stay
Knowing what to expect at Universal Orlando for any day or month will help you decide.
Labor Day weekend is an exciting time to spend with family, and both children and adults love Universal Orlando.
If you feel like being part of a crowd, then this is a fun time to go.
There will be many other families enjoying the park that weekend, and great memories are sure to follow.
Unfortunately, that means wait times for attractions will be longer than on a non-holiday; it will not be possible to see or participate in as many things at the park as it would be on a less busy day.
To sum up, there will be room for your family if you do decide to go to Universal Orlando on Labor Day.
The park is big enough to meet the demand of the day.