How Big Is Universal Orlando Compared to Disney World?
Orlando might be the theme park capital of the world, but its largest two resorts dwarf all the rest.
Disney World and Universal Orlando compete with each other yearly, but how big are they when compared to each other?
Universal Orlando Resort sits on a property of 840 acres. Disney World on the other hand spans over 25,000 acres, though large chunks of land are unused by the parks. That makes Disney World's resort area over twenty-five times larger than Universal's.
In this article, we'll go over the size difference between Disney World and Universal Orlando, as well as go over the differences in parks, hotels, and other attractions you can find on each property.
How Much Smaller Than Disney World Is Universal Orlando?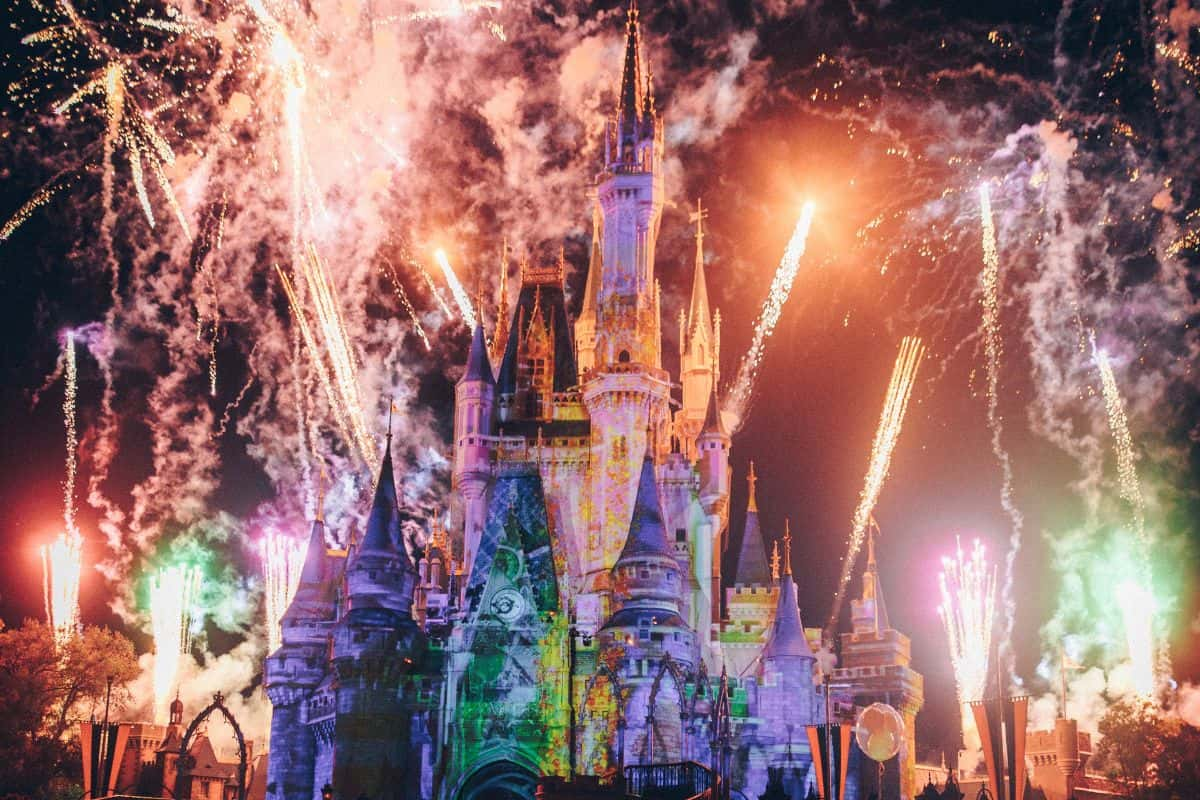 Universal has a reputation for its thrill rides and unique characters. While visitors flock to their parks from around the world, Universal Orlando is much, much smaller than Disney World in total size.
The entire Universal Orlando resort property only covers around 840 acres.
Currently, a new park is being added to Universal Orlando. Epic Universe will cover around 750 acres, which will nearly double the current size of the resort.
Even after the new park is done being constructed, Universal Orlando will still be much smaller than Disney World.
Once construction is complete, Universal Orlando will span roughly 1,600 acres.
A conservative estimate for Disney World's property sits between 25,000 and 27,000 acres.
To better understand the size difference, it's important to know what those resort properties have built on them.
Universal Orlando contains three theme/water parks: Universal Studios, Islands of Adventure, and Volcano Bay.
Disney World, on the other hand, contains four theme parks: Magic Kingdom, EPCOT, Hollywood Studios, and Animal Kingdom. It also has two water parks: Blizzard Beach and Typhoon Lagoon.
Since Disney World has more parks, it makes sense that it's larger than Universal Orlando. But it isn't just the number of parks that makes a big difference, it's their size.
Disney's Animal Kingdom covers roughly 405 acres alone. It has to be this big because, in addition to being a theme park, it's also a full-size zoo with a big safari area.
The Disney World theme parks cover 905 acres in total, more than the entirety of the Universal Orlando resort property.
In comparison, Universal Studios and Islands of Adventure take up 108 and 110 acres respectively.
They're each comparable in size to Magic Kingdom, the smallest of the Disney World theme parks, at 107 acres.
But while the theme parks are the main attractions for the resorts, they aren't the only reason for the massive size difference between the two.
Universal Orlando encompasses eight onsite hotels, an entertainment district, and a large parking area. Those spaces take up as much land as the parks themselves.
With Disney World's more popular parks, they see more visitors each day. This means they need much more land reserved for parking than Universal.
Disney World also contains much more than Universal outside of theme parks. They have multiple entertainment and shopping districts and thirty-two onsite resort hotels.
In addition to that discrepancy, Disney World has additional areas like the Wide World of Sports, a sports complex, and other recreational areas.
They even have a residential area for homeowners who want to live the Disney life full-time.
What might surprise most people is that much of Disney World's property is left empty. Much of the 25,000 or more acres of land isn't suitable to build on.
It's a lot of swampy areas that could potentially be used for new parks if the need arises but may not support construction over the long term.
Around 62% of the land Disney World owns is left open, meaning roughly 15,000 acres of the property doesn't have anything built on it.
Estimates vary, but at least half of that unused land is directly dedicated to conservation and serves as a wildlife refuge. That means Disney won't be building on it anytime soon.
Perhaps a more fair comparison between Universal Orlando and Disney World would be to look at the land that has already been used and built upon.
The developed land on the Disney World property stands at around 10,000 acres.
Even only looking at this section of the property, it's over ten times as large as Universal Orlando.
Can You Do Universal In A Day?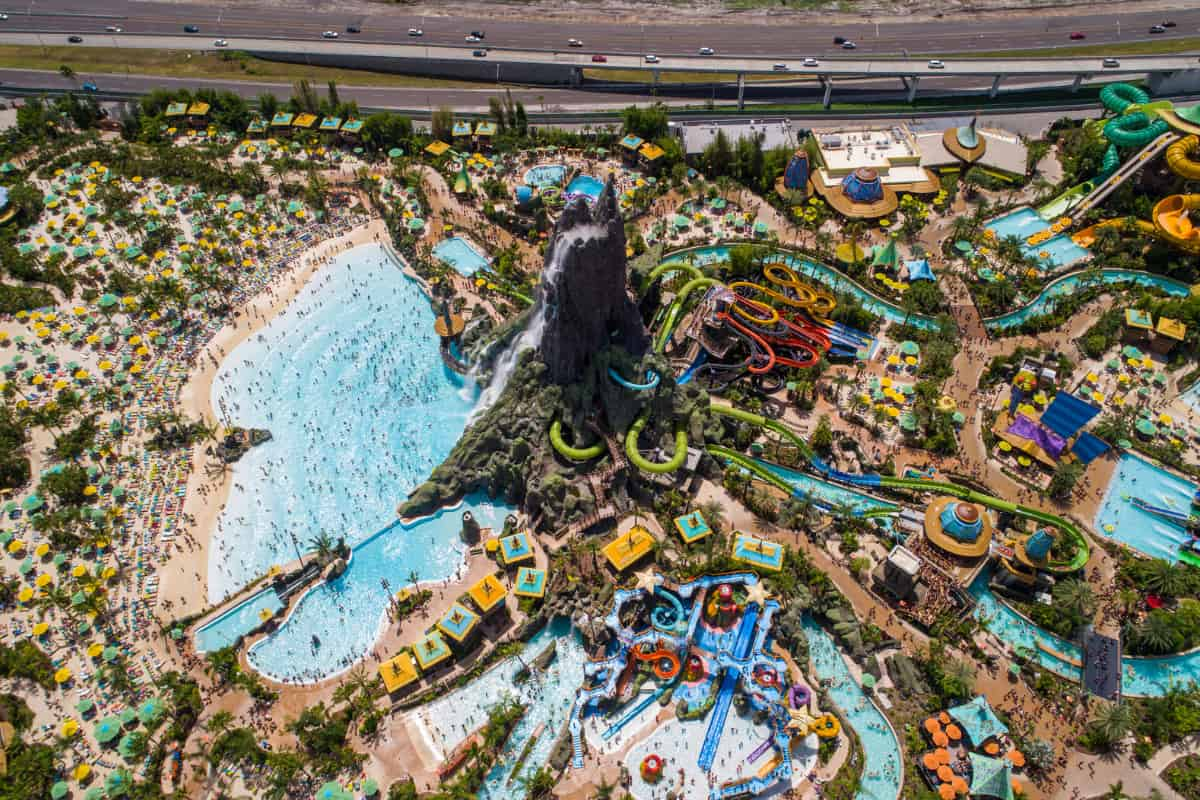 Since it seems so small in comparison to Disney World, it's fair to ask if you can do everything in Universal Orlando in a single day.
While you could visit one of the parks for the day and walk away feeling satisfied, doing the entire resort in a day isn't feasible.
You'll be skipping over a lot of smaller attractions and rushing the whole time.
A good rule of thumb is to dedicate a full day to every theme park.
It's better to plan for two days in each park, but that's for if you want to take your time exploring and leave no ride unridden.
With two theme parks, a two or three-day vacation is what you should plan on for Universal Orlando.
Four is better, but three days allows you to spend a day in each park, then an extra day for things you missed or really enjoyed.
That plan leaves out the Volcano Bay water park though, so depending on how much time you want to spend there your plans may need to change.
Many guests have been able to spend a full day in a single section of the park.
The Wizarding World of Harry Potter is the biggest draw in Universal, with sections in both Islands of Adventure and Universal Studios.
If you're a huge Harry Potter fan, you'll want to dedicate a day to wandering Diagon Alley, having dinner at the Three Broomsticks, and taking a ride on the Hogwarts Express.
If you don't like fast rides or only want to see one or two things in Universal, you probably can do it in one day.
Just know you'll be missing out on a lot of what the parks have to offer.
Conclusion
If you just look at the amount of the resort's property with attractions built on it, Disney World is around ten times larger than Universal Orlando.
Don't let the size difference fool you though, Universal Orlando's two theme parks are packed with fast rides, amazing experiences, and unforgettable character encounters.