What Happens If It Rains at Disney World?
Your idea of a perfect day at Disney World likely doesn't include rain.
Unfortunately, rain showers are common in Florida, so there's always a chance your trip to Disney could be a wet one.
Luckily, there are plenty of things to do at Disney World, even in stormy weather.
There's no specific protocol for when it rains at Disney, and no rain checks or refunds are offered. Some outdoor rides temporarily shut down until the rain passes – but many remain open – and there are multiple indoor attractions to enjoy if you want to avoid bad weather.
Does Disney Offer Rain Checks?
No, Disney World does not offer rain checks or refunds due to rain.
While many of Disney World's attractions are outdoors, there is a good selection of things to do inside.
Disney encourages guests to enjoy the indoor attractions during bad weather and won't offer rain checks or close the park completely.
If you're not interested in the indoor offerings, you could leave the park while it's raining and return later in the day once the weather improves.
Does Disney Sell Rain Ponchos?
Yes, many shops and stores in Disney World sell plastic rain ponchos.
You can find various styles and colors, and they can vary in price as well.
Just bear in mind that ponchos bought at Disney World can be more expensive than those purchased outside the park.
If you think it might rain and want to be prepared for your visit, I suggest buying a poncho ahead of time or packing alternatives like a raincoat and/or an umbrella.
Does Disney Have Indoor Rides?
Disney World has a lot of indoor rides that continue to operate during bad weather.
Many of these rides also have indoor waiting areas, meaning you can stay dry while waiting in the queue.
Most people head straight to the indoor rides when the showers start, so be prepared for the lines at these attractions to be longer than usual.
It's also worth mentioning that if there's a lightning storm, some indoor rides may need to shut down for safety reasons.
Does Disney Cancel The Parade If It Rains?
A few different parades go through Disney World during the day, and they often continue even if it's raining.
Most of the floats and electronics are designed to handle some rain, but there may be certain floats or characters that can't make an appearance during poor weather.
Some costumes just cannot get wet, and some floats won't function in the rain.
If there is lightning or if the rain is too severe, the parade may be canceled or postponed until the weather improves.
Does Disney Operate Rides In The Rain?
Many of the attractions at Disney World will operate in the rain, but if there's lightning, the rides may shut down until the storm passes.
Basically, the severity of the rainstorm determines which rides stay running.
If you don't mind getting a little wet, you can take advantage of the smaller crowds (and shorter lines) during the rainy part of the day.
While other guests sprint to the shows and indoor attractions, you could be throwing on your poncho and getting in line for the outdoor rides still operating.
Braving the weather is an excellent way to skip long lines and make your way through the park much faster than usual.
Are The Shows At Disney World Indoors?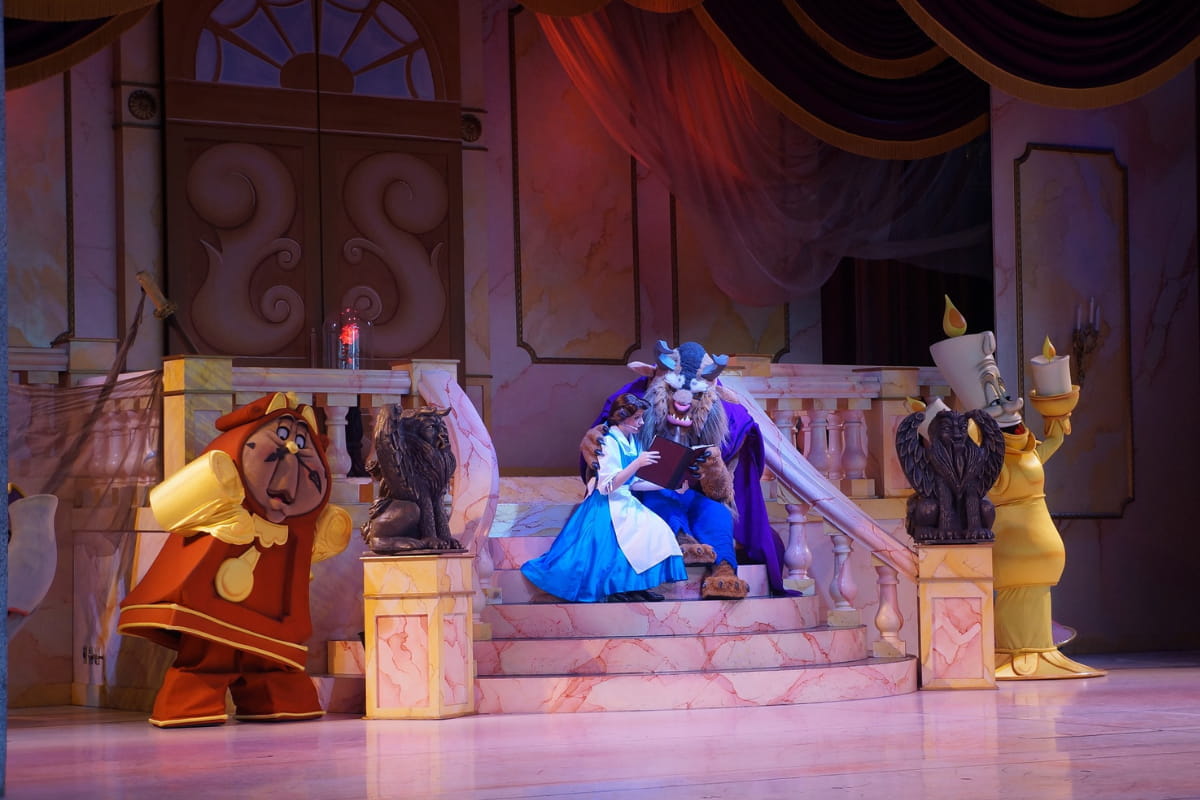 Most of the shows at Disney World are indoors and are a great option for avoiding the rain.
That said, many people will have the same idea and will flock to the shows in the event of bad weather.
In that case, there's always a chance seating will fill up quickly, and you won't get into the show you want.
Some shows are performed in covered outside venues and will continue to run, even if it's raining.
What Are The Best Rainy Day Attractions At Disney World?
If you end up with a rainy day during your visit to Disney World (which, unfortunately, is likely), don't panic – your trip isn't ruined.
There are a bunch of indoor attractions that will keep you entertained and allow you to experience everything the parks have to offer.
Here are a few of the best rainy day attractions at Disney World.
Avatar Flight Of Passage
Avatar Flight of Passage is one of the most popular rides at Disney World, and it often has very long lines.
This ride is an exciting experience unlike any other attraction in the park.
Much of the queue is indoors, but some parts aren't, and you can avoid waiting outside if the lines are short.
However, the lines can be long even in good weather, so expect them to be even longer on rainy days when everyone is trying to get inside.
Pirates of the Caribbean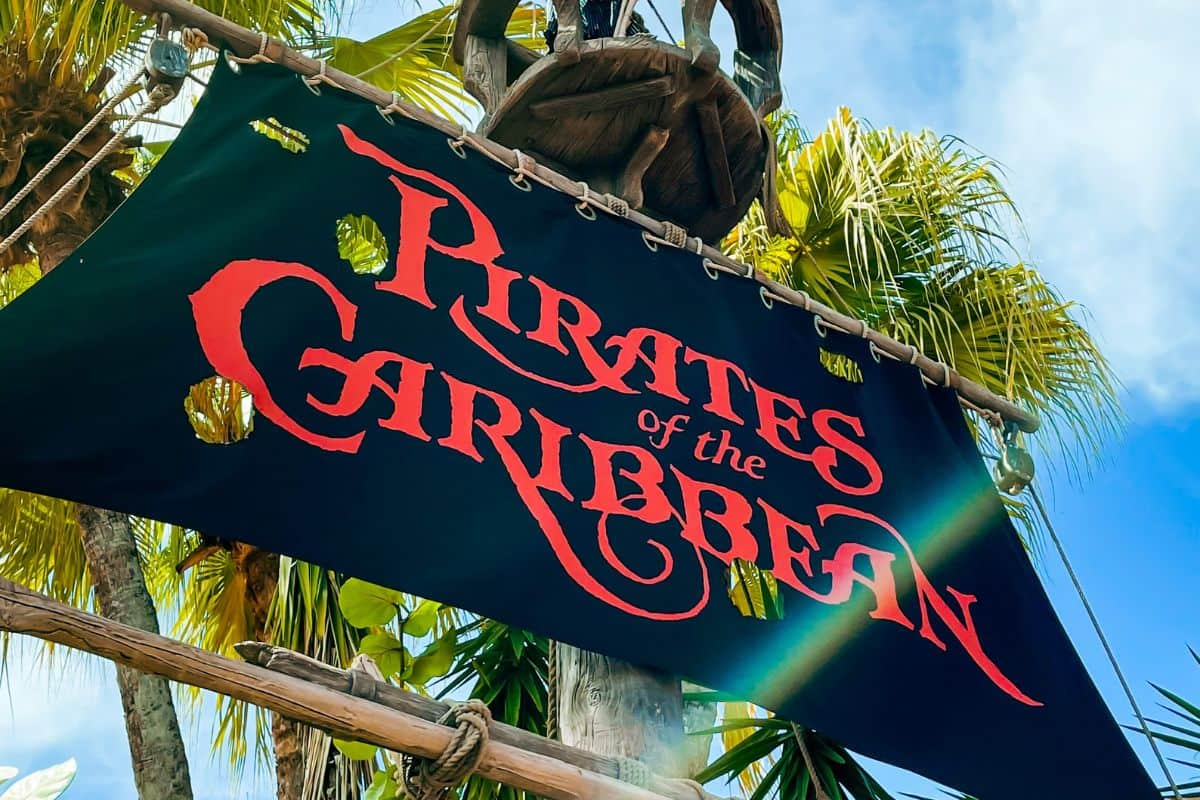 The Pirates of the Caribbean ride is a Disney World classic, and it's one of the best indoor rides in the park.
Most of the waiting area is inside, so you won't get wet while standing in line.
Once you get through the queue, you board a small boat and float through the various scenes telling the story of these famous pirates.
There are plenty of laughs and memorable moments to be had on this short adventure.
Haunted Mansion
If you love a little spooky fun, check out the Haunted Mansion, Disney's version of a haunted house.
While there are some eerie moments, it's not overly scary, and it's a good option for families and young kids.
It's completely enclosed inside the mansion, so you can enjoy it regardless of the weather outside.
The Many Adventures of Winnie The Pooh
While this ride is geared towards younger guests, it's actually great for people of all ages.
The lines for this ride are usually short, but it can get busy when it rains and when other rides are closed.
One of the best things about this attraction is that the waiting area has a lot of things for children to do while standing in line.
Even if you don't want to partake in this ride, it's worth checking out just for the activities for kids.
Peter Pan's Flight
This ride has been popular at Disney since it opened in 1955.
Hop into a magical ship that travels by sea, then flies in the air over London (and your favorite scenes from the movie) thanks to some good old-fashioned pixie dust.
This unique attraction is completely inside, and it's so much fun you may have to ride it more than once.
Space Mountain
If you love a thrill, Space Mountain may be the perfect indoor ride for you.
It's a dark ride, so you can't really see what's happening, but you will definitely feel all the dips and speeds of this indoor rollercoaster.
It has a space theme, and most of the waiting area is inside.
There's also plenty to see while you wait, and this attraction stays busy regardless of the weather.
Carousel of Progress
The Carousel of Progress is a ride and a show in one.
It lasts longer than most attractions, so it's the perfect thing to get you out of the rain and entertain your family while a storm passes.
In this attraction, you enjoy comfortable theater seating while a revolving stage immerses you in the story of a family through the years.
You are taken on a journey throughout their lives as new technology and other changes affect them.
While your seats don't move, you feel like you are on a ride since the stage spins around and changes with each scene.
Mission Space
Mission Space is located at Epcot in Disney World, and it's a slow ride that is completely indoors.
You can rest and relax as you drive through an interactive and educational ride that will keep you out of the rain for at least a few minutes.
The lines can be long on rainy days, but they typically move quickly.
Conclusion
Florida is known for being a rainy state, and if you are planning a trip to Disney World, there's a good chance you will experience a few showers.
While Disney World doesn't offer any refunds or rainchecks, there's plenty to do indoors to help you stay dry and have fun until the bad weather passes.
If a little bit of wet weather won't deter you, you can always put on your rain gear and take advantage of shorter lines at the outdoor rides still open in the rain.