What Are the Parks at Disneyland?
Those who aren't too familiar with Disneyland Resort in Anaheim may not realize that it actually contains two parks.
At Disneyland in California, you will find Disneyland Park and Disney's California Adventure Park. Both are Disney theme parks with rides, shops, restaurants, and more. However, Disneyland Park offers the more traditional Disney experience, while California Adventure has a modern feel.
What Is the Difference Between Disneyland Park and California Adventure Park?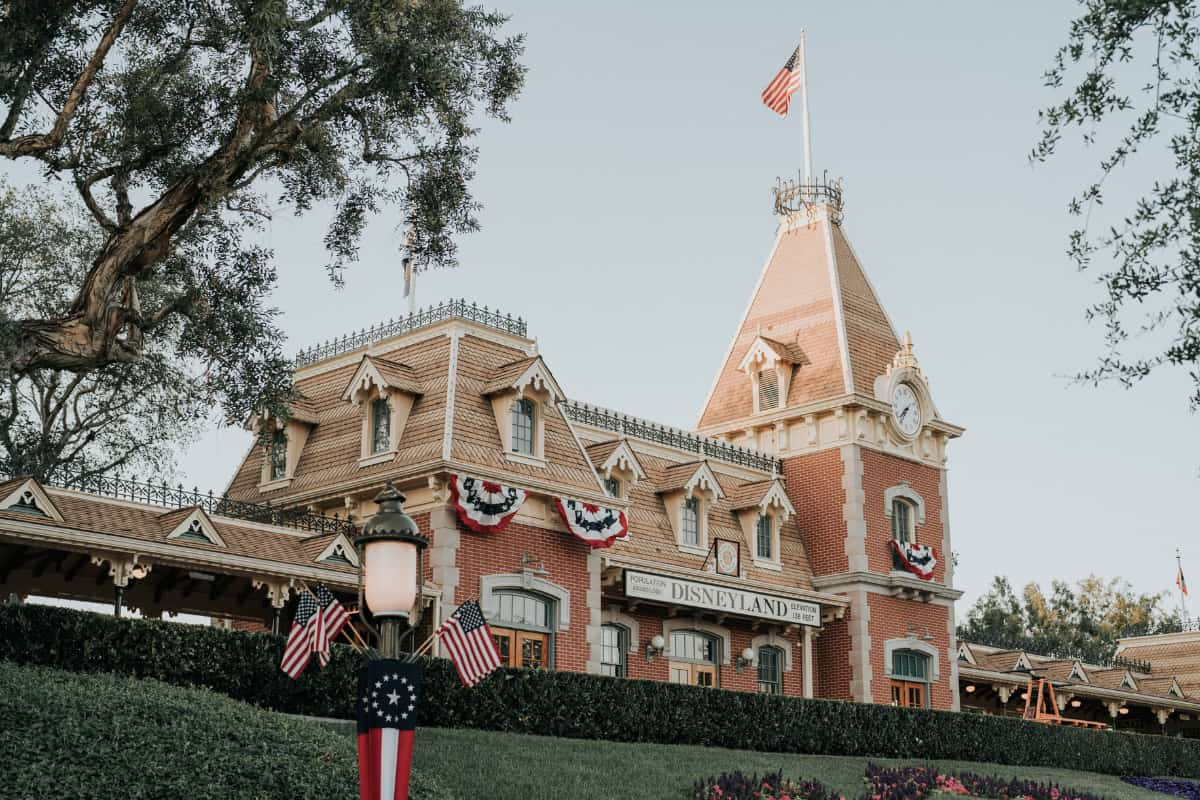 As far as theme parks go, Disneyland Park and Disney's California Adventure aren't too different.
Both parks will give you the Disney experience, complete with tons of attractions, restaurants, and shops.
Really, the main difference between the two parks is the themes you will find there.
Disneyland Park is the more traditional Disney park, with areas that better encapsulate Disney's original aesthetic, such as Adventureland and Fantasyland.
In Disneyland, you will experience the attractions that focus on timeless characters, like Snow White, Sleeping Beauty, and Dumbo.
Meanwhile, California Adventure tends to center more on modern Disney, with rides and attractions that include Avengers Headquarters, Monsters Inc.'s Mike and Sulley to the Rescue, and Inside Out's Emotional Whirlwind.
But, although the two parks mostly follow along the lines of old versus new, they don't always.
For example, in Disneyland Park, you can experience Star Wars: Galaxy's Edge, while in California Adventure, you'll find Goofy's Sky School.
Yet, overall, Disneyland Park is more traditional, and California Adventure is more modern.
Which Disneyland Park Is Better?
Honestly, both Disneyland parks are pretty astounding.
Yet, if we're to go by popular opinion, Disneyland Park is definitely the crowd favorite.
Many people like the fact that Disneyland is the original park, and Walt Disney built it himself way back in the 1950s.
And, I have to agree that Disneyland Park is the better park if you really want to experience Disney.
Overall, Disneyland gives guests a more immersive experience than California Adventure.
I think a big reason that Disneyland feels so enveloping is that Walt Disney really had an eye for turning a theme park into an absolute experience.
For example, Walt laid Disneyland out in a way that thoroughly follows a central idea and makes you feel like you are part of a world that was designed by someone with a keen sense for detail.
However, I still think visitors shouldn't write off California Adventure just because Disneyland is more mesmerizing.
In general, the biggest pull of California Adventure is the themes you can find there.
For instance, if you love Marvel or the Pixar movies, you will probably have a better time in California Adventure.
Additionally, many people believe that the bar scene and alcoholic drinks are better at California Adventure, particularly at Pym's Tasting Lab and Carthay Circle Restaurant.
What Are the Themed Zones in Disneyland Park?
Disneyland Park has eight themed zones, and you can visit all of them when you have a ticket to Disneyland Park.
Main Street, U.S.A.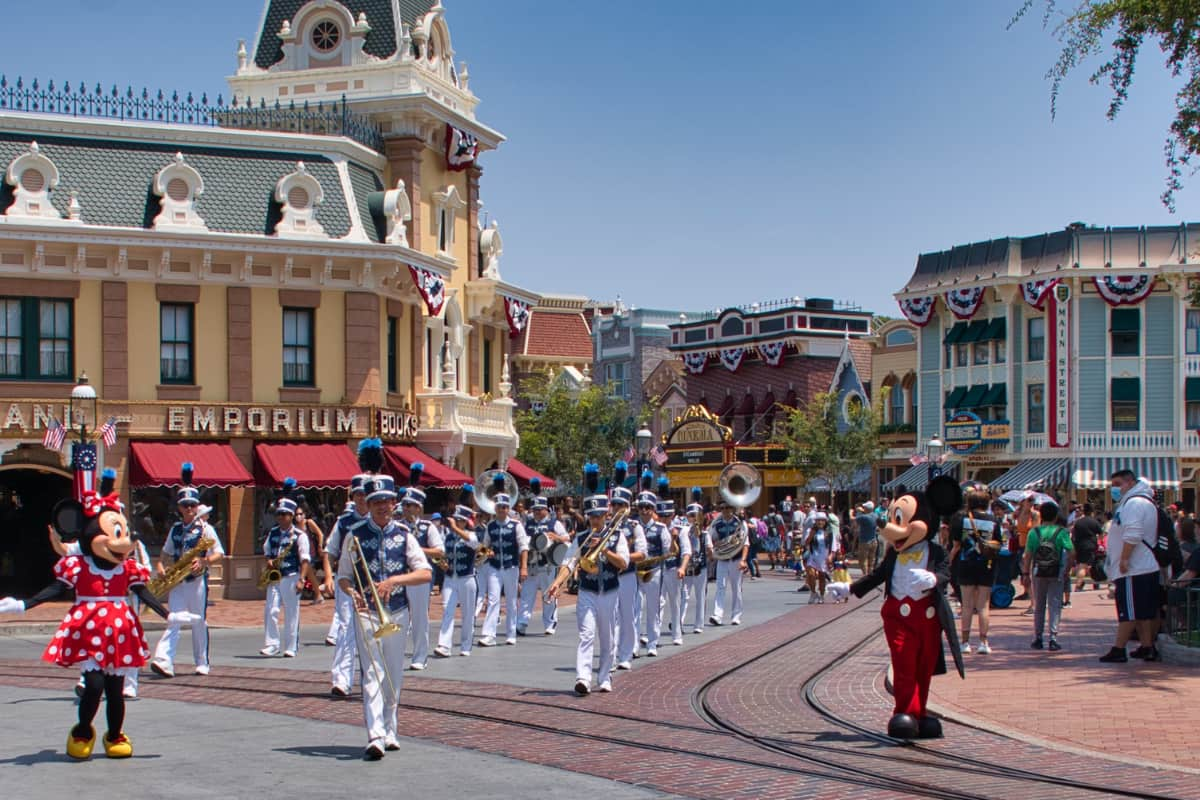 Main Street, U.S.A., is the first zone you find when you enter Disneyland Park.
This area is mostly home to restaurants and stores, but it also has other fun attractions, such as The Disney Gallery and the Main Street Cinema.
Main Street, U.S.A., is mostly there to introduce you to Disneyland, and it does a mighty fine job of it.
Tomorrowland
Tomorrowland is, of course, the futuristic section of Disneyland.
Here, you can find space-themed attractions, like Buzz Lightyear Astro Blasters and Little Green Men Store Command.
Tomorrowland is also home to one of Disneyland's most famous rides, Space Mountain.
Fantasyland
Fantasyland is where fairy tales come to life.
The biggest attraction here is Sleeping Beauty's magnificent castle, which beckons you into this zone where you can experience rides like Pinocchio's Daring Journey and Mad Tea Party.
Adventureland
If you're looking for a tropical getaway, you ought to spend some time in Adventureland.
In this section of Disneyland, you will feel like you've been swept away to a far-off island, with attractions like Jungle Cruise and Indiana Jones Adventure.
Frontierland
Giddy up!
Frontierland is your way to experience the Wild West.
Try out this zone's thrilling Big Thunder Mountain Railroad or relax on the Mark Twain Riverboat.
New Orleans Square
Who thought they could encounter the classy French-inspired themes of Louisiana in the middle of Southern California?
Well, you totally can when you visit places in New Orleans Square, like Mlle. Antoinette's Parfumerie or Cristal d'Orleans.
Critter Country
Another rustic-type Disneyland zone, Critter Country brings the jungle to California.
Here, you can try out the famed Splash Mountain or eat a delicious meal at the Hungry Bear Restaurant.
Star Wars: Galaxy's Edge
And finally, Disneyland Park holds every Star Wars fan's dream: Galaxy's Edge.
Located at the back of the park, you can meet all of your favorite characters when you visit this area, and you can even build a custom lightsaber of your own.
What Are the Top Attractions in California Adventure?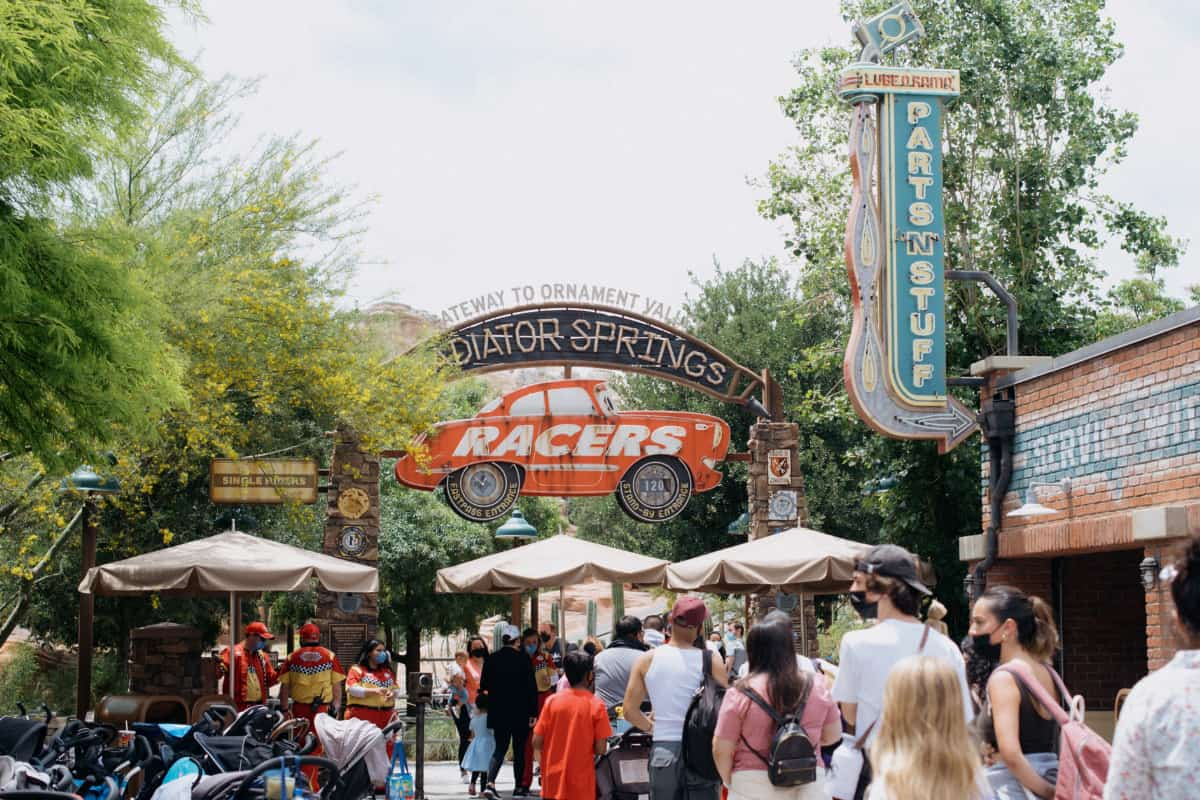 To give you an idea of what you can experience in Disney's California Adventure Park, I've listed some of the greatest attractions you will find when you visit.
The top rides in California Adventure Park are:
Guardians of the Galaxy's Mission: Breakout – An exciting ride with tons of drops, Mission: Breakout is a favorite among adrenaline junkies.
Soarin' Around the World – On this ride, you can enjoy the experience of flying over the world's most famous landmarks.
Radiator Springs Racers – Beginning with a scenic tour, Radiator Springs Racers ends with an exciting race that pits two cars against each other.
Incredicoaster – Based on the 2004 Incredibles film, Incredicoaster is one of the best roller coasters in the United States.
Conclusion
When you go to the Disneyland Resort, you will have the choice between visiting Disneyland Park and California Adventure Park.
And although both parks are incredible, they do differ in certain aspects, such as the themes they offer as well as their rides, shopping, and dining options.