Islands Of Adventure vs EPCOT: Differences & Which One Is Better?
Deciding between Universal Orlando's Islands of Adventure and Disney World's EPCOT is no easy task.
Both parks offer memorable experiences, so the decision comes down to the type of trip guests are looking for and the group they're traveling with.
Understandably, many guests might not have the time or budget to visit both parks.
Visitors should consider the differences between Islands of Adventure and EPCOT if they must choose one for their vacation.
Islands of Adventure features an action-packed itinerary with thrilling attractions based on popular movies and television shows. EPCOT offers a few immersive rides but focuses on an educational and leisurely experience. Deciding which park is better is ultimately up to the individual and their preferences.
The following article provides a breakdown of what each park offers, what makes them different, and what makes each one preferable.
What are the Differences Between Islands of Adventure and EPCOT?
Universal's Islands of Adventure and Disney's EPCOT have unique features that set them apart.
It's a bit like comparing apples and oranges, so deciding between them can be challenging.
Target Audiences and Atmospheres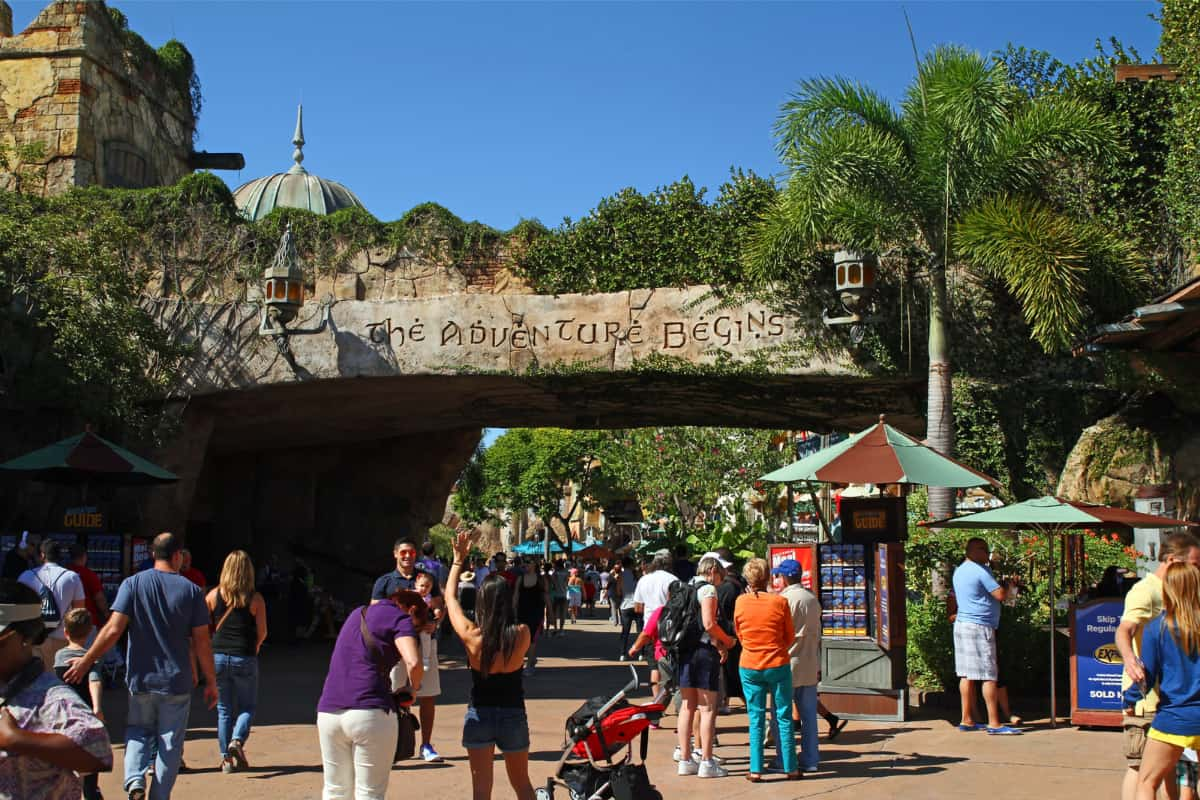 While EPCOT is popular with younger kids and adults, its relaxed environment sometimes falls short for teens.
Children and adults tend to find the low-key rides and World Showcase educational and enchanting, while teens looking for action may find them boring.
In contrast, Islands of Adventure offers a more traditional theme park experience with its exhilarating rides and fast-paced attractions.
Guests traveling with teens or those looking for heart-stopping rollercoasters will have a much better time at Islands of Adventure.
Nostalgia
A big pull to both Islands of Adventure and EPCOT is how they make guests feel during their visit.
Bringing to life people's fondest memories through immersive worlds is a feature of both parks.
Each park offers a different experience that tugs at the heartstrings or satisfies the dream of seeing beloved scenes and characters up close.
Those who grew up watching Disney movies will surely feel nostalgic wandering around EPCOT.
However, guests whose favorite moments come from the pages of Harry Potter books or watching blockbuster movies will love discovering the many attractions at Islands of Adventure.
Attractions
Rides
Islands of Adventure is known for its thrilling rides and attractions.
Guests can get their adrenaline fix on rollercoasters such as the Jurassic World VelociCoaster, The Incredible Hulk Coaster, or Hagrid's Magical Creatures Motorbike Adventure.
Check out Universal Orlando's website for a complete list of attractions at Islands of Adventure.
While Islands of Adventure is true to its name, EPCOT's rides tend to be less intense.
EPCOT only has one rollercoaster, Guardians of the Galaxy Cosmic Rewind, and a couple of faster rides like Test Track and Mission: Space.
Instead, most of EPCOT's rides are motion simulated, slower, and interactive.
To get a better idea of what's on offer at EPCOT, visit Disney World's website.
Immersive Worlds
Both EPCOT and Islands of Adventure provide guests with immersive worlds to explore, albeit with very different themes.
Islands of Adventure is composed of themed islands built around a lagoon, with each area transporting guests to a new world.
These islands include The Wizarding World of Harry Potter, Jurassic Park, Marvel Super Hero Island, and more.
For an excellent overview of the islands, check out the guide on hotels.com.
EPCOT's most elaborate immersive worlds come from the World Showcase.
The World Showcase displays pavilions from countries like Mexico, China, Italy, France, and Germany and highlights each country's culture, cuisine, architecture, and amenities.
Food and Drink
EPCOT is known for its wide variety of cuisine, hosting world-class events like the EPCOT International Food and Wine Festival.
Moreover, the World Showcase offers food and drinks from each country it features, so visitors can expect to find something delicious from different parts of the world.
Even though Islands of Adventure doesn't take guests' tastebuds around the world, it still gives them something new to experience.
For example, The Wizarding World of Harry Potter offers traditional English food and Harry Potter-themed beverages, like Butterbeer.
Each park differs in size and layout.
Islands of Adventure is a smaller property, while EPCOT is more expansive and requires more walking.
Fortunately, both Universal and Disney offer apps that help guests navigate the parks and find what they're looking for.
Which is Better: Islands of Adventure or EPCOT?
Even though guests and reviewers highly enjoy Islands of Adventure, EPCOT is ranked as the third-best park in Orlando, with recommendations coming from the likes of the Michelin Guide, Frommers, and Travel + Leisure.
Despite this formal recognition, everyone's opinion is different.
Determining which park is better depends on what guests are looking for and how individual preferences align with what each park offers.
How to Decide Which Park is Better
There are a few things to consider when deciding which park is better.
Travel Group
When choosing which park to visit, understanding what everyone enjoys plays a considerable role.
For example, Islands of Adventure might not be the right fit if a group isn't into daring rides.
While EPCOT has less intimidating attractions, it's important to remember it covers a large area and involves a lot of walking.
This factor might dim EPCOT's appeal for families with small children or those with reduced mobility.
Budget
There isn't much of a price difference between the two parks, but EPCOT is slightly more expensive.
Guests can review prices and packages for Islands of Adventure here or see the cost of visiting EPCOT here.
Pace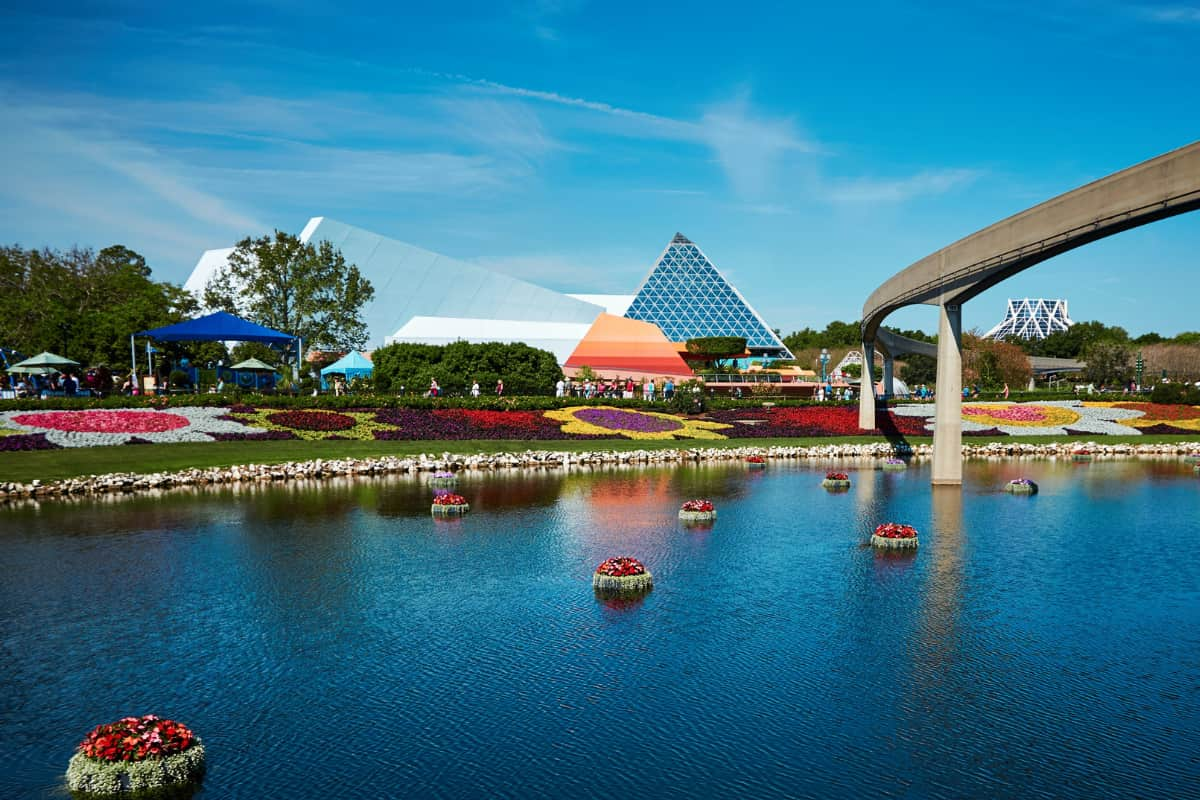 Islands of Adventure is a lot faster-paced than EPCOT.
It's a great choice for guests who enjoy cramming many activities into one day and experiencing them as quickly as possible.
On the other hand, guests who like exploring different worlds and wandering through enticing attractions at a more leisurely pace will prefer EPCOT.
Is it Possible to Visit Both Islands of Adventure and EPCOT on the Same Trip?
Not everyone has the time, patience, or budget to visit both Islands of Adventure and EPCOT during the same vacation.
However, those with all three can definitely experience the best of both worlds.
To fully enjoy both Islands of Adventure and EPCOT, it's a good idea to set aside at least one full day for each park.
Even then, one day likely isn't enough time to see every single thing each park offers.
Ambitious guests who want to fit both parks into the same day should keep in mind they're around 30 minutes apart by car, and, unfortunately, no transportation is provided between them.
Mears offers a shuttle service, but the ride must be booked 24 hours in advance, and passengers must be prepared to make many stops along the way. Otherwise, guests can consider ordering a taxi, Uber, or Lyft.
Please also note that each park requires separate tickets.
Conclusion
It's difficult to say whether Islands of Adventure or EPCOT is better because both offer great attractions and memorable experiences.
Guests looking for intense rides, jam-packed entertainment, or who are Harry Potter superfans will definitely have fun at Islands of Adventure.
However, groups content with exploration and slower-paced attractions will prefer EPCOT's laid-back atmosphere.
Deciding which park to visit is the hardest part of planning a trip to the Orlando area, but visitors can't go wrong, whichever they choose.