Why Is Islands Of Adventure Closing Early?
Islands of Adventure is an amazing theme park at Universal Orlando full of thrill rides and incredible attractions, but rarely does the fun go late into the night.
Sometimes, the park even closes earlier than advertised.
The parks at Universal Orlando can close early for any number of reasons, including maintenance, low attendance, or special events.
Typically, Islands of Adventure closes at 8 pm, but operating hours can vary throughout the year and can change without notice. During the winter, the park closes earlier because it gets dark sooner, and fewer people visit the park. Universal Orlando also closes earlier than Disney World because they rarely offer nighttime shows.
In this article, we'll discuss why Universal Orlando parks close early, the best times to go to the parks, and how much time guests should plan for at Islands of Adventure.
Why Do the Theme Parks at Universal Orlando Close So Early?
There are a lot of theories floating around as to why Universal Orlando theme parks close so early compared to other parks.
Usually, Islands of Adventure opens at 9 am and closes at 8 pm, whereas Universal Studios Florida opens at 8 am and closes at 5 pm. Volcano Bay opens at 10 am, also closing at 5 pm.
One of the main reasons Islands of Adventure closes early is that there aren't any nighttime shows available.
Universal uses the early closing time to get people out of the park in a timely manner.
Even though it closes at 8 pm, guests probably won't be out and in their cars until around 9 pm.
Theme park hours also change throughout the year based on expected crowds – they don't stay open as late when they anticipate fewer guests.
As we move through fall into the winter season, park hours are sure to be cut. The cooler weather tends to mean a downturn in tourism, and closing early helps keep the park profitable.
It also gets dark earlier, and kids are in school, with no long holidays until December.
Moreover, even during peak season, Universal parks aren't open as late as the Disney parks down the road – and there's quite a bit of speculation as to why this is.
One theory is that Islands of Adventure and Universal Studios Florida are fairly close to residential neighborhoods, and local ordinances can forbid noise after a certain time at night.
In contrast, Disney World is isolated and away from residential areas, so they may have different permissions regarding noise levels and operating hours.
Another theory is that Universal parks shut earlier to filter people toward CityWalk and its shopping districts.
There are many partner businesses at CityWalk and in the surrounding areas. If guests aren't ready to call it a night, they'll be more likely to stop and spend money.
While no concrete evidence exists to say these reasons are why the parks close early, they could be contributing factors.
It's much more likely that Universal closes Islands of Adventure early in response to lower crowd numbers as they move into the off-season.
When is the Best Time to Visit Islands of Adventure?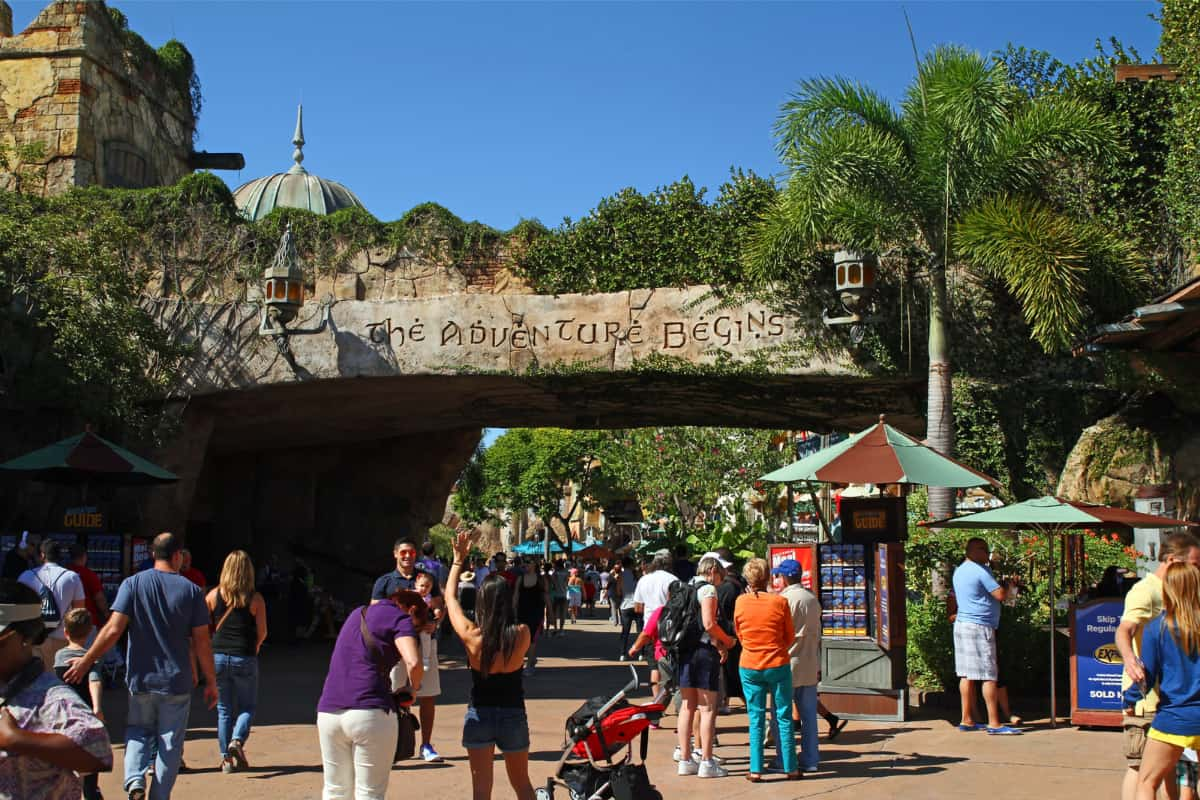 The best time to arrive at Islands of Adventure is right when the park opens, and guests eligible for Early Park Admission should take advantage of this perk.
Visitors who plan to do everything at the park should stay until closing, as Islands of Adventure can take quite a while to get through.
The best time of the year to visit any theme park is usually during their slow period when guests can buy discounted tickets, have shorter lines at rides, and enjoy an overall better experience.
The off-season at Islands of Adventure is when kids go back to school, when the weather gets colder, and when there aren't any major holidays or school breaks.
Overall, summertime is the most crowded time of year, but Spring Break, Christmas, and even Halloween are all very busy at the parks.
The first week of January also sees crowds for New Year's; however, later in January is a very good time to go. January and February are also the coldest months in Orlando, which leads to lower attendance.
September can be a great month to visit Islands of Adventure because it's right after the back-to-school rush, and November is the best autumn month to attend because there aren't any Thanksgiving events.
October and December have Halloween and Christmas events that drive up both attendance and ticket prices.
Once you narrow down the time of year to visit Islands of Adventure, you can plan which days of the week are best for you.
Weekends, including Fridays and Mondays, are the busiest. Fridays kick off weekend crowds, and Mondays are usually the last day of people's vacations.
Tuesdays, Wednesdays, and Thursdays tend to see the lowest ticket prices and crowds.
To make the most of a Universal Orlando vacation, guests should visit the parks during one of the off months and buy tickets for the middle of the week.
How Much Time Should I Plan to Spend at Islands of Adventure?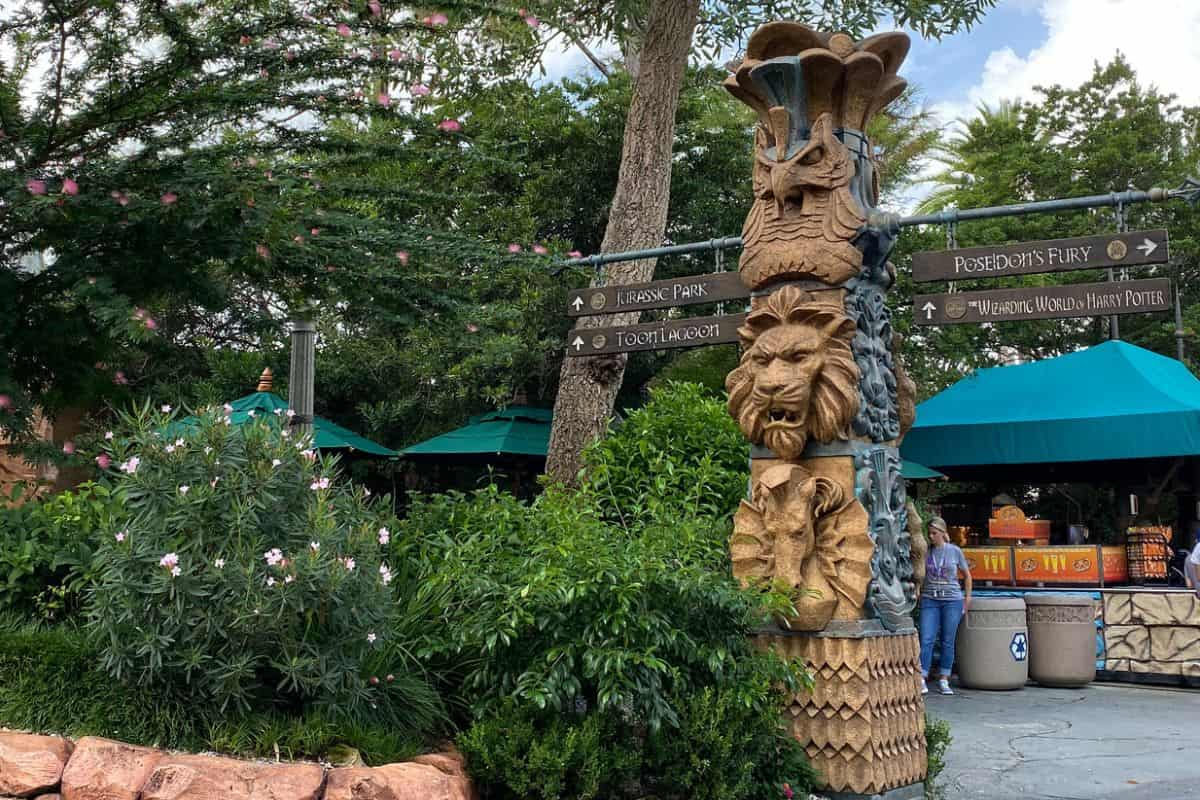 For large theme parks like Islands of Adventure, guests should plan two full days to see and experience everything.
This timeframe is especially true if visiting during peak season because visitors can spend at least an hour in line for every ride.
Harry Potter fans could probably spend an entire day just walking around The Wizarding World sections of Islands of Adventure and Universal Studios without visiting any other attractions.
For guests who aren't big on thrill rides, there is still plenty to do, and they're likely to finish the park in a single day.
How much time you need at Islands of Adventure will depend on what you want to do.
If you want to experience every ride and explore every corner of the park, plan for at least two 8 to 10-hour days. If not, you can do the park in a day if you plan accordingly and skip attractions.
Conclusion
Universal's Islands of Adventure starts closing early when the summer season ends and again after the New Year.
Changes in operating hours are mainly due to lower attendance during the off-season.
Even with the limited hours, Islands of Adventure (and the other Universal theme parks) are great during these off-peak months – ticket prices are lower, lines are shorter, and guests can still enjoy the full Universal Orlando experience.