How Big Is Universal Studios? (Orlando & Hollywood)
If you're planning to take a trip to Universal Studios this year, there's a lot to consider due to the sheer expanse of its amazing theme parks.
You may be wondering just how big the parks are and what you can look forward to when you visit so here's an overview to help you prepare with care.
Universal Company has three theme parks called Universal Studios. They are located in Florida, California, and Japan and span more than 2,100 total acres. Their rides and attractions are based on well-known Universal movies.
How Big Is Universal Studios Florida?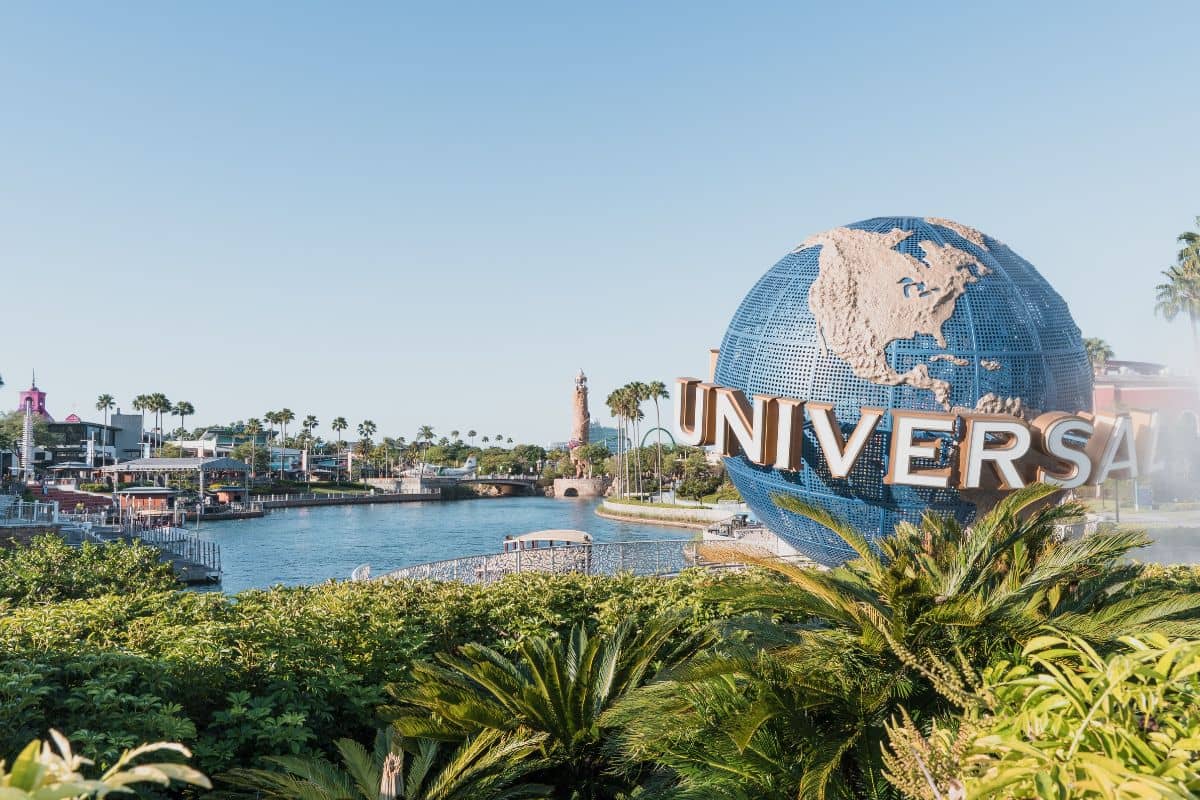 Universal Studios Orlando Resort in Florida encompasses 840 acres and features 3 parks: Universal Studios, Island of Adventure, and a waterpark, Volcano Bay.
It consists of different rides, restaurants, entertainment facilities, and other attractions based on classic Universal movies. When Universal Studios opened, it was designed to give Disney World some serious competition.
Inspired by Disney's success, Universal Studios was the joint creation of Universal Entertainment and the Blackstone Group.
While Universal Studios is not as big as Disney World, it is still growing and features a more thrilling experience aimed at older children, teenagers, and adults.
When Universal Studios opened, it was only a little over 100 acres in size. It has grown tremendously over the years, and every few years, new projects are added.
How Big Is Universal Studios Hollywood in California?
Universal Studios Hollywood in California is not as large as the Universal Studios Florida version but still covers over 400 acres.
While this park is smaller, it was actually the first Universal Studios theme park and was opened in 1915 by Carl Laemmle, the founder of Universal Studios.
The park opened at just over 200 acres in size, and while it didn't feature any thrill rides at the time, it was still an exciting place to visit and allowed movie fans to get a close-up look at the film industry.
The noise affecting the nearby community made it difficult to continue tours, and the park had to be closed. It reopened in 1961 and resumed its popular tours.
By 1968, the location started to expand and began adding permanent experiences that feature the theme of many Universal Studios movies.
The site continued to grow and add more rides and experiences. Today, there are plans to continue expanding the theme park with even more new attractions and rides.
What Are The Different Parts Of Universal Studios Orlando?
Universal Studios Orlando is made up of four different sections along with hotels to accommodate visitors.
Two of these areas are large amusement parks, one is a waterpark, and the fourth is an open entertainment complex that does not charge admission.
Universal Studios Orlando
Universal Studios is the main area of Universal Studios Orlando. It opened in June 1990. It consists of various movie-themed rides, shops, restaurants, and entertainment complexes.
The park encompasses 840 acres and is split into different zones that have a certain movie theme and overall aesthetic. Each area has different rides that pertain to each theme.
One of the most notable areas in this park is The Wizarding World of Harry Potter in the Diagon Alley area.
Universal's Islands Of Adventure
Universal's Islands Of Adventure is part of Universal Studios Florida but is a separate park from the main park.
It also features different environments and themes. This Half of the Harry Potter area is called The Wizarding World of Harry Potter – Hogsmeade. This park has many movie-themed rides and areas.
This is the second of the parks to open, and it was created nine years after the original Universal Studios Park. It covers a little over 100 acres.
Universal's Volcano Bay
The water park area of Universal Studios is called Volcano Bay. Its theme also revolves around film and movie characters, but it is more focused on water themes.
Some of the water rides are thrill rides, and others are simply swimming areas such as pools and splash pads.
Volcano Bay opened in 2017 and covers 53 acres. There are many hotels and restaurants that make up this portion of the park as well.
Universal's City Walk
Universal's City Walk opened in 1999 and features shopping, dining, and entertainment. There is no charge to enter the City Walk area, but there are individual prices for each store, restaurant, or show that guests choose to attend.
Universal's City Walk was built over part of a parking area and covers around 30 acres. New shops open and close in the City Walk area all the time, and there is plenty of room for more to be built.
Will Universal Studios Get Larger?
As with most amusement parks, Universal Studios continues to grow and offer new rides and experiences to guests year after year.
Universal Studios Hollywood is planning to unveil its newest project, Super Nintendo World. It will open in 2023 and was inspired by Japan's successful version of the park.
Universal Studios Orlando is also planning to unveil a new park area in 2023. Epic Universe will feature all-new rides, restaurants, experiences, and shops in the park.
The exact size of this new part of the park has not been announced, but the south campus where the new park will be built is 750 acres in size.
Both Universal Studios Hollywood and Universal Studios Orlando have plenty of space to expand, but the Florida park has much more land and space available.
Because the Universal Studios parks in both Florida and California are so large, many people struggle to navigate the parks without getting tired.
It can also be hard for people with mobility issues to walk through the parks easily. Fortunately, the park offers some different options to consider.
Wheelchairs are welcome in the parks, and there are limited numbers of wheelchairs that are available for rent.
Many of the parks have shuttle buses that connect them. In the case of Universal Studios Florida, these shuttles run between parks and also assist guests with getting to their vehicles.
Overview
Knowing just how big Universal Studios is and all its theme parks encompass will help you when planning a trip to one of its thrilling theme parks. With so much to see and do, it's important to know where to start your adventure and what you want to see when you get there.