How Big Is Disney World Compared to Disneyland?
Deciding between Disney World and Disneyland depends on where you want to vacation and what kind of experience you're looking for.
If you want to visit the biggest park or are looking for a specific ride, event, theme, or attraction, it's smart to compare the two before choosing which one to visit.
Disney World is a much bigger park covering 27,000 acres, compared to Disneyland's 510 acres. All of Disneyland could fit into one small area of Disney World! Because of this size difference, Disney World offers many more rides and attractions.
Does Disney World Have More Rides Than Disneyland?
Since Disney World is such a big park, it has many more rides and attractions than Disneyland.
While Disneyland was the original park, due to the surrounding area in California, it simply doesn't have a lot of space to grow.
Disney World was built across the country in Florida because the location allows the park to expand.
Even though Disney World is already large, new rides and attractions are always being built, and the park will continue to develop.
Disneyland also has new rides from time to time (there is some room for expansion), but growth does not happen as often, and when it does, it's on a much smaller scale than at Disney World.
Does Disneyland or Disney World Have A Bigger Castle?
Both Disneyland and Disney World have large, impressive castles at their entrances.
In fact, the castles are notable landmarks in all the Disney parks worldwide.
The castle at Disneyland is 77 feet tall, while the castle at Disney World is 189 feet tall.
Disneyland in the United States has the smallest castle, and Shanghai Disney has the largest at 197 feet.
The castles at each park are also designed differently, so while they may appear similar in some ways, they are actually unique.
Are There More Disney Resorts In Disneyland or Disney World?
Because Disney World has the benefit of space, it contains more resorts than Disneyland.
Disneyland, however, does have some resorts onsite.
The Grand Californian, Disneyland Hotel, and Paradise Pier are the three onsite resorts at Disneyland.
If you choose to visit any of the Disneyland Resorts, you may receive special perks as part of your stay.
These could include early admission to the park, the ability to stay later, transportation to and from the park, or even discounted park tickets.
Disney World has 25 onsite properties for guests, ranging from budget-friendly hotels to resorts with luxurious accommodations.
Even though these hotels and resorts are considered part of the Disney property, many of them are a considerable distance from park entrances.
Depending on where you stay, you may need to make travel arrangements for the days you plan to visit the parks.
Does Disney World Or Disneyland Have More Parks?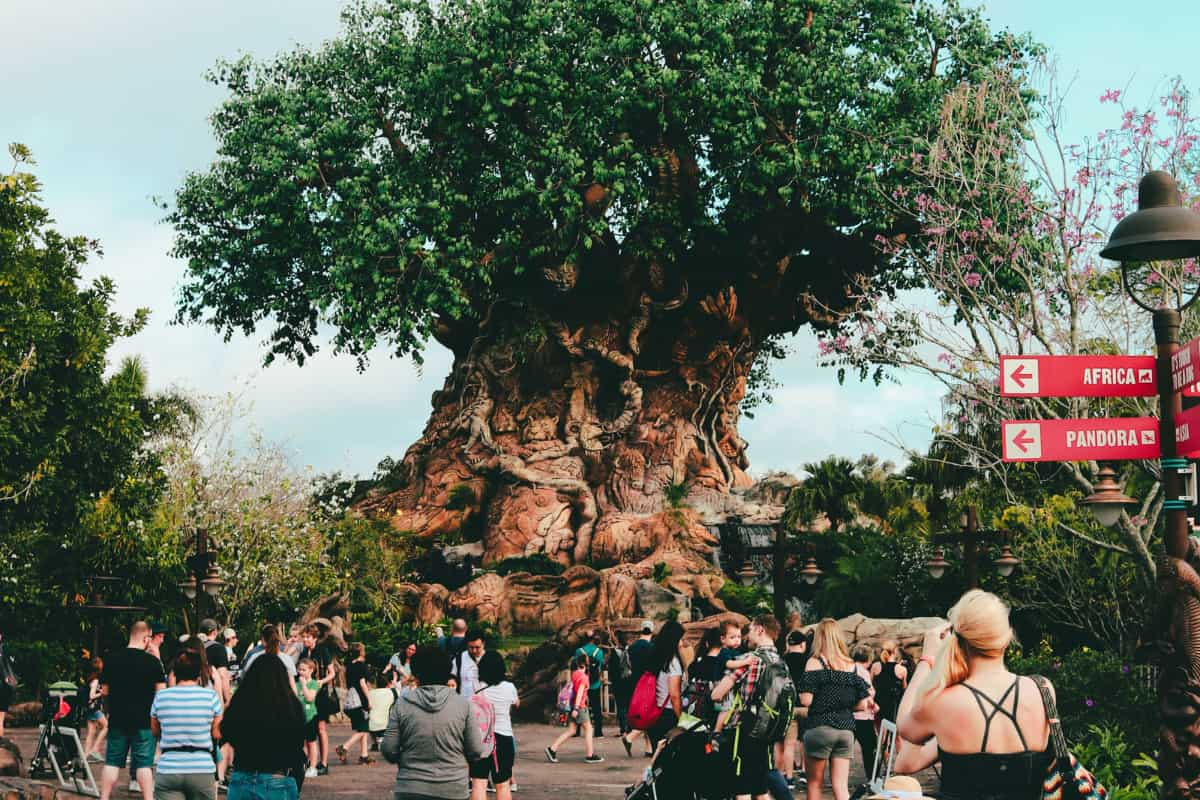 Disney World contains more parks than Disneyland.
Disneyland consists of two parks, and they are very close together.
There is less than 500 ft between the Disneyland parks, and it's very easy for guests to park-hop or go back and forth between them.
Because the parks are smaller, it's also easy for guests to make it through both parks in one day.
Disney World has four different parks as well as two waterparks on its expansive property.
The parks at Disney World are fairly large, and each one can take at least a day (or more) to explore.
The parks are also situated further away from each other, so you will need to take a shuttle, monorail, or other transportation option to travel between them if you plan to visit more than one in a single day.
Is Disney World Or Disneyland Older?
Disneyland is the original park and was built in 1955.
It is also the only Disney park that Walt Disney oversaw and was a part of creating.
Disney World was built in 1971, five years after Walt passed away.
Walt was in favor of the Florida park, and before his death, he did play a role in some of the planning.
However, because the park was built after he passed away, his influence was not as strong in Disney World as in Disneyland.
Those who have visited both parks can easily see the difference.
While all Disney parks are built with Walt's original vision in mind, as time goes on, other influences come into play, and Disneyland remains the only park with a complete link to Walt Disney himself.
Does Disneyland Have Monorails?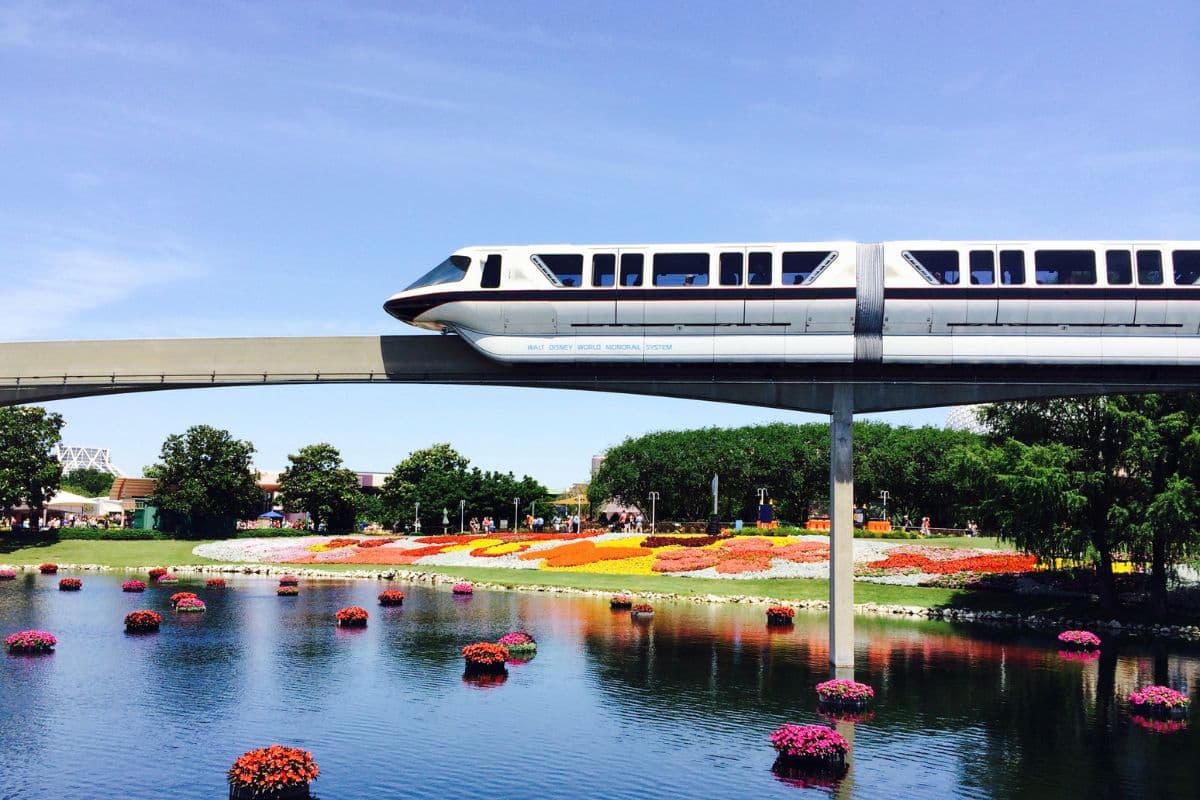 Disneyland does have monorails, and they operate the same way as Disney World's monorail system.
Disneyland's monorails are lesser-known than Disney World's, but they are available to guests who need to travel to different park areas, between parks, or from the park entrance to an onsite resort.
The monorail system at Disneyland also takes guests closer to the parking lot so they can get to their vehicles more easily.
Fun fact: when Disneyland's monorail system opened in 1959, it was America's first single-rail transportation system!
Do Disneyland And Disney World Have The Same Attractions?
Disneyland and Disney World have many of the same attractions.
These attractions also happen to be some of the most popular and longest-running in both parks.
Interestingly, while these attractions and rides have the same name and theme, they are actually different in their construction.
Even though you may ride one at one park, the other park's ride of the same name will provide a completely different experience.
Despite its smaller scale, Disneyland also has some rides and attractions that cannot be found at Disney World.
Is Disneyland or Disney World More Expensive?
The prices of each park can vary depending on the type of tickets or passes you buy.
Disney World's prices are a little higher than those at Disneyland, but because Disney World is so much larger and has so much to offer, the cost is worth it.
Both parks are a magical experience worth your time – the hardest part will be deciding between them.
Conclusion
Both Disneyland and Disney World are amazing parks, and each one offers a different experience for guests.
Disney World is significantly bigger than Disneyland – it has many more attractions and three times as many parks, but Disneyland was designed by Walt Disney himself, making it something special.
If you have the chance to visit both parks, you will have a great time at both.
If you have to choose between them, check out the rides and attractions at each park, the park layout, and how much time you have to stay in the area.
Factoring in these details will help you narrow down your selection to the Disney theme park that suits you best.