Top 26 Hidden Secrets At Disney World You'll Want to Know
Walt Disney World is known for its secrets, and most people understand that throughout the parks are tidbits of Disney lore, hidden tricks, and concealed attractions to enhance every visit.
For example, many Disney goers are familiar with Hidden Mickeys, a scavenger hunt where guests find Mickey Mouse decals in inconspicuous places around the park.
However, discovering Hidden Mickeys isn't the only side quest for guests to do at Disney World – in fact, new 'secrets' come out all the time, further adding to the mystery and enticing parkgoers to return every year.
Before heading to any theme park at Walt Disney World, guests should know there are (at least) 26 hidden secrets to make their visits that much better. Most options are free and easy to include in a day of Disney magic.
This guide lists 26 of the best secrets at Disney World and offers quick tips on incorporating them into a visit (where appropriate).
26 Hidden Secrets At Disney World
1) There Are Tunnels Underneath Magic Kingdom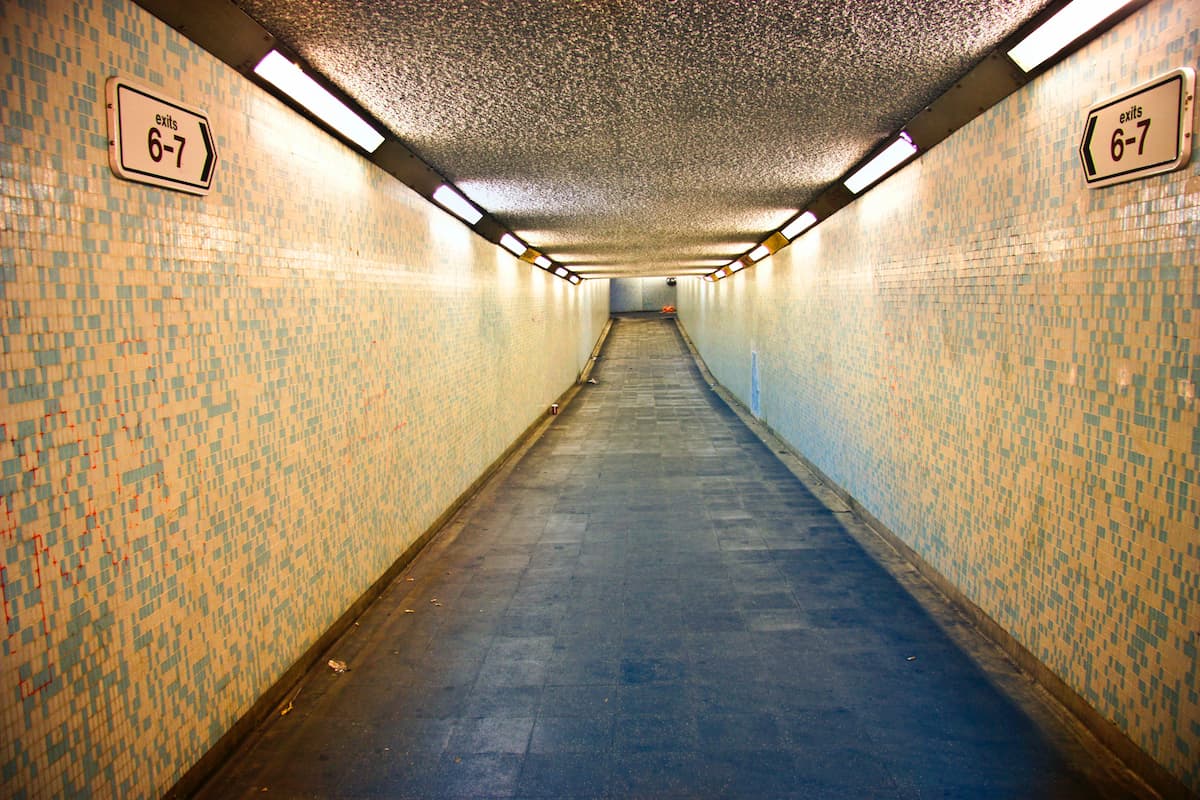 Ever wonder how the Magic Kingdom runs so smoothly? The park is technically on the second floor of Disney World!
Cast and crew travel through the park seamlessly using a secret set of tunnels that comprise the ground floor of Disney World.
2) The Tower of Terror Doesn't Really Drop
The Tower Elevator does 'drop' 130 feet (40 m); however, the computer never lets the ride go into free fall, meaning guests never have to worry about safety.
Rather, the Elevator is carefully lowered very quickly to simulate falling, which scares the pants off of riders without ever putting them in real danger.
3) The Twilight Zone Tower of Terror Has Hidden References to the Original Show
The Tower of Terror was inspired by Rod Sterling's groundbreaking television show, The Twilight Zone, and the ride features many details referencing stories from the original.
For example, the signature on the Certificate of Inspection is from someone named Cadwallader – the name given to the devil in one episode of the show.
Other dates and objects all over the Tower of Terror reference the iconic show, giving true fans of the series a fun trip down memory lane while they go through the ride.
4) The Magic Number 13
If the Tower of Terror or the Haunted Mansion say 13 minutes as the wait time for their rides, head straight in – it means there's no wait!
5) James Cameron Left His Handprint on Flight of Passage
Guests can soar through the air on a banshee in Flight of Passage at Animal Kingdom, inspired by James Cameron's Avatar.
On their way off the ride, visitors will see three handprints on the wall belonging to three of the film's creators – James Cameron, Joe Rohde, and Jon Landau.
6) Disney Repurposes Ride Elements
Disney is committed to making the most of the park's magical moments.
Older rides are often repurposed into new attractions depicting recent films or new concepts.
Splash Mountain is a great example.
The ride will soon become a Princess and the Frog-themed adventure using the same track and animatronics!
7) Disney's Animal Kingdom's Dinosaur Has a Sister Ride in California
Indiana Jones Adventure at Disneyland California features the same track as Animal Kingdom's Dinosaur at Disney World in Florida!
This is just another example of Disney Imagineers repurposing materials and, in this case, their best ideas.
8) The Royal Bath Chamber is the Best Part of the Cinderella Castle Secret Room
Cinderella's Castle Suite is known for being a luxurious room accessed by invitation only.
What most people don't realize is that the royal bath chamber has its very own starry sky over the tub, beautifully designed by a Disney Imagineer!
9) Club 33 Has Four Disney World Locations
Disneyland is famous for Club 33, a members-only club with special restaurants and lounges.
In 2017, Walt Disney World announced its first Club 33 location, with three more to follow.
The club locations are called Spotlight Studios, Constellation Club, Captains Quarters, and Harambe House.
10) Have a Cake Delivered to Your Table
Guests staying in hotels or making dining reservations in the park can have a cake or cupcakes delivered to their tables.
Diners can order birthday, anniversary, or "just because" cakes to make any visit one to remember.
11) Eat with an Imagineer or Animal Specialist
For an added fee, guests can dine with an Animal Kingdom specialist or a Disney Imagineer.
Visitors can hear behind-the-scenes stories and ask these Disney experts any questions they can think of.
12) You Can Mail a Coconut
Yes, that is correct! Guests can mail a coconut from Disney World to anyone they like.
Stop by Disney's Caribbean Resort, Disney's Polynesian Resort, or Plaza del Sol Caribe Bazaar to pick up a coconut engraved with information about Disney World.
Visitors who love this idea just have to speak to the front desk of any Disney Hotel to get them sent off.
13) Chess Stalemate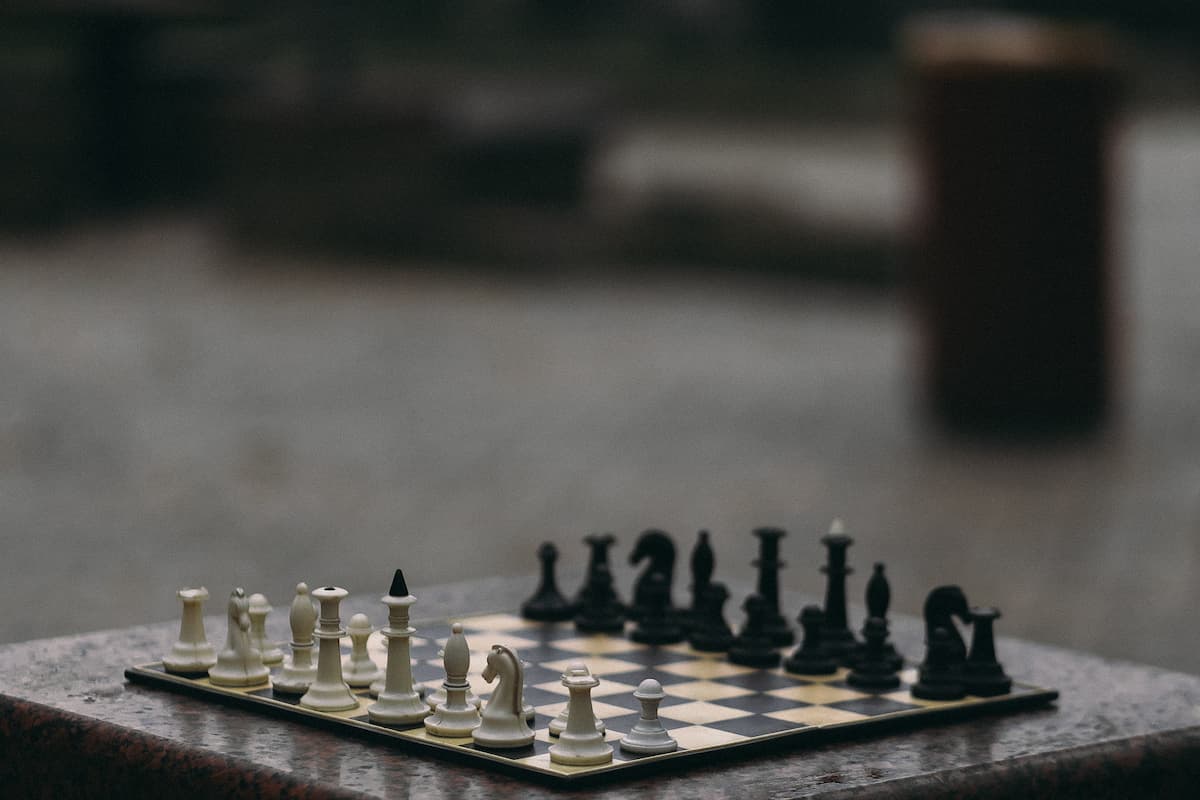 Two skeletons on the Pirates of the Caribbean are locked in a never-ending game of chess.
When looking closely, guests see that the two are engaged in a real stalemate!
14) No Bathrooms in Liberty Square
In an effort to keep Liberty Square historically accurate, Disney did not build any bathrooms inside – after all, colonial-era homes did not have indoor plumbing.
Guests can still find restrooms at the very back of the Liberty Tree Tavern and Columbia Harbor House; however, these necessary amenities are strategically located beyond the property line of Liberty Square.
15) Hidden Paint Brush
While wandering through Tom Sawyer Island, younger guests may stumble upon a paintbrush.
Bring these to a Cast Member and receive a special certificate.
16) There's a Hidden Elevator in the America Pavilion at EPCOT
Disney tries to keep the park's design as historically accurate as possible.
However, to ensure the America Pavilion is wheelchair accessible, they've hidden an elevator behind a secret door, allowing disabled guests to enjoy the show.
17) Disney Has Free Scavenger Hunts
This secret requires a little planning in advance, but it's a great way to change up a visit at no added cost.
Disney lovers from all over the world have discovered sets of items other guests can search out.
Find Pascal ten times in Rapunzel-themed restrooms, or choose a treasure map from the old Cartography Shop in Magic Kingdom and start a hunt.
18) Donald Duck Makes a Special Appearance Inside the Haunted Mansion
The buggies that carry visitors through the Haunted Mansion are said to be abstract representations of Donald Duck.
The top of the buggy is his Sailors hat, a large face is drawn on the back, and the seat represents his duckbill.
Keep an eye out when you ride and see if you can spot the resemblance!
19) Listen to Secret Conversations On the Phone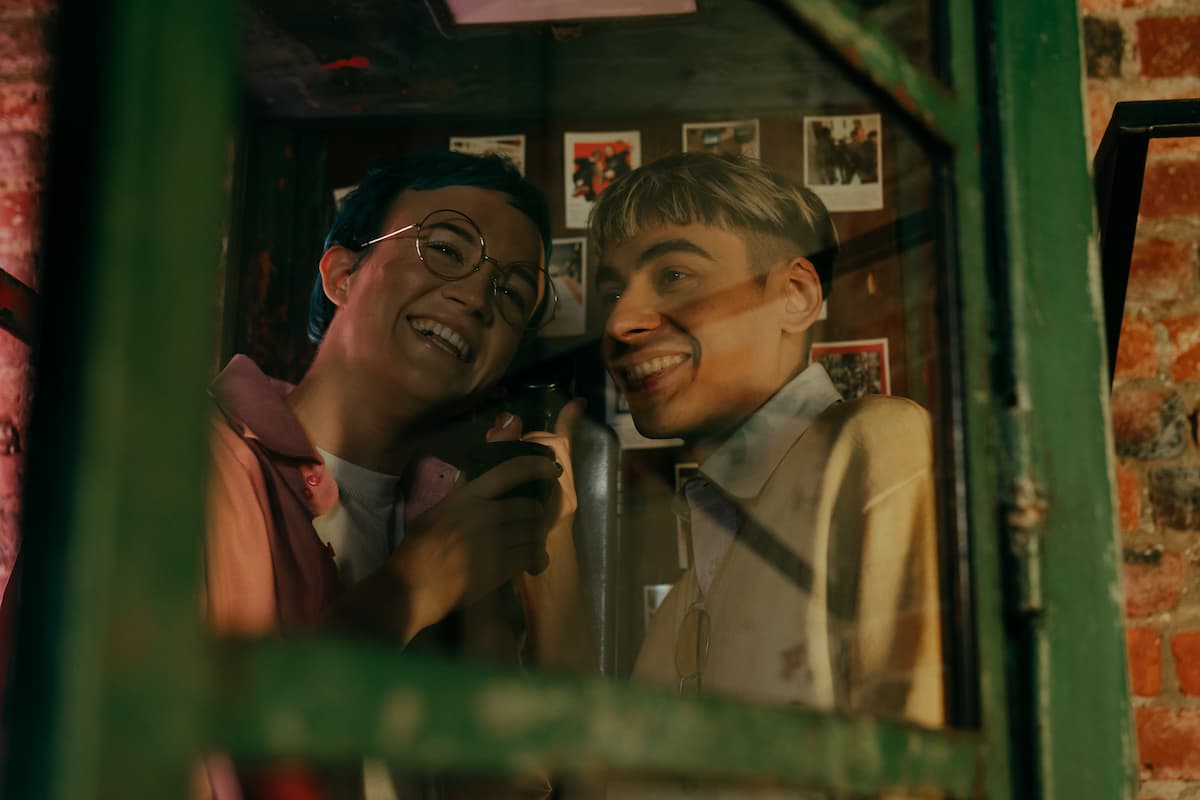 On their way in or out of Magic Kingdom, guests can pick up the antique phone at the Chapeau Hat Shop and hear a mother and daughter speaking.
20) Most of the American Flags on Main Street USA Aren't Real
American flags are required to fly at half mast occasionally, yet the flags lining Main Street USA at Magic Kingdom always soar high.
Guests who look closely will realize each flag is missing a star or stripe from its design and therefore aren't required to follow standard protocols.
21) You Can Find Free Water All Over the Park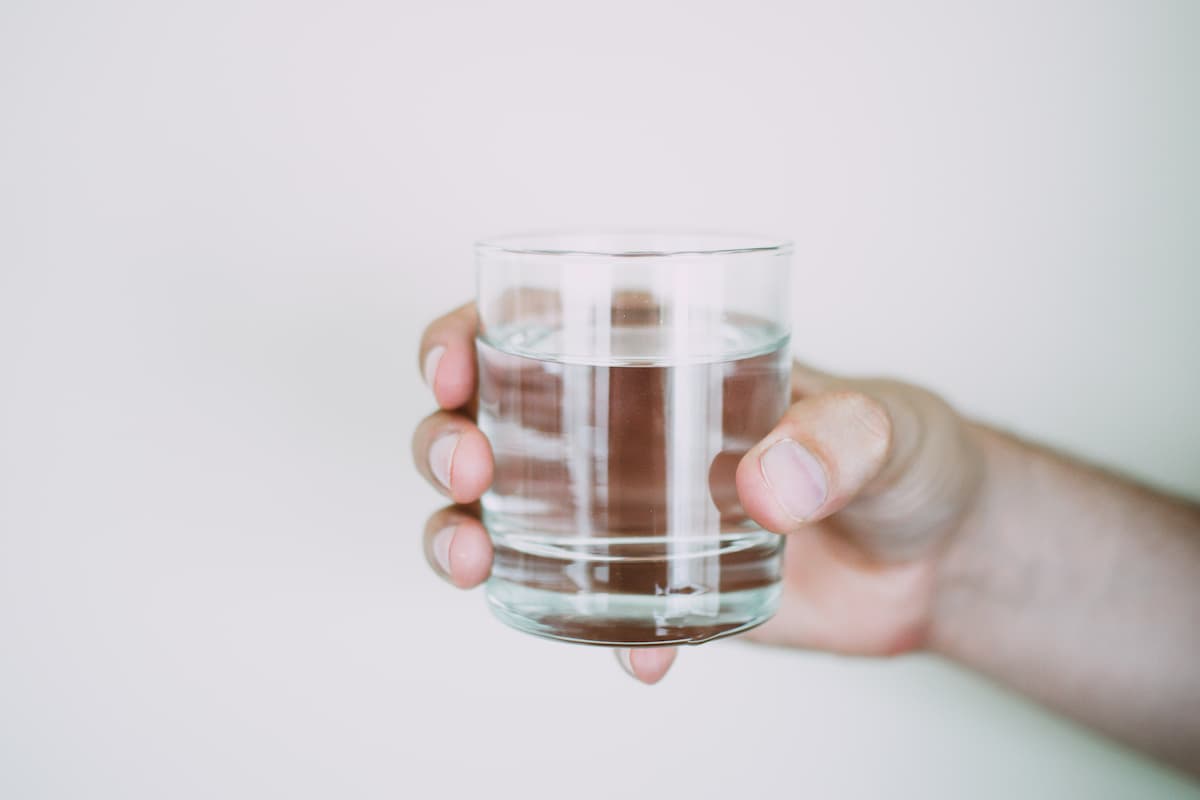 Guests can receive a free glass of ice water by visiting any counter service location in the parks.
Try asking for a large cup to keep from missing the magic while refilling.
22) Get a Haircut on Main Street USA
Kids and adults can get their hair cut or their beard trimmed at the Harmony Barber Shop on Main Street USA, in Magic Kingdom.
Guests should make reservations if they plan to take advantage of this awesome shop!
23) Kids Have Space to Run Around in Play Areas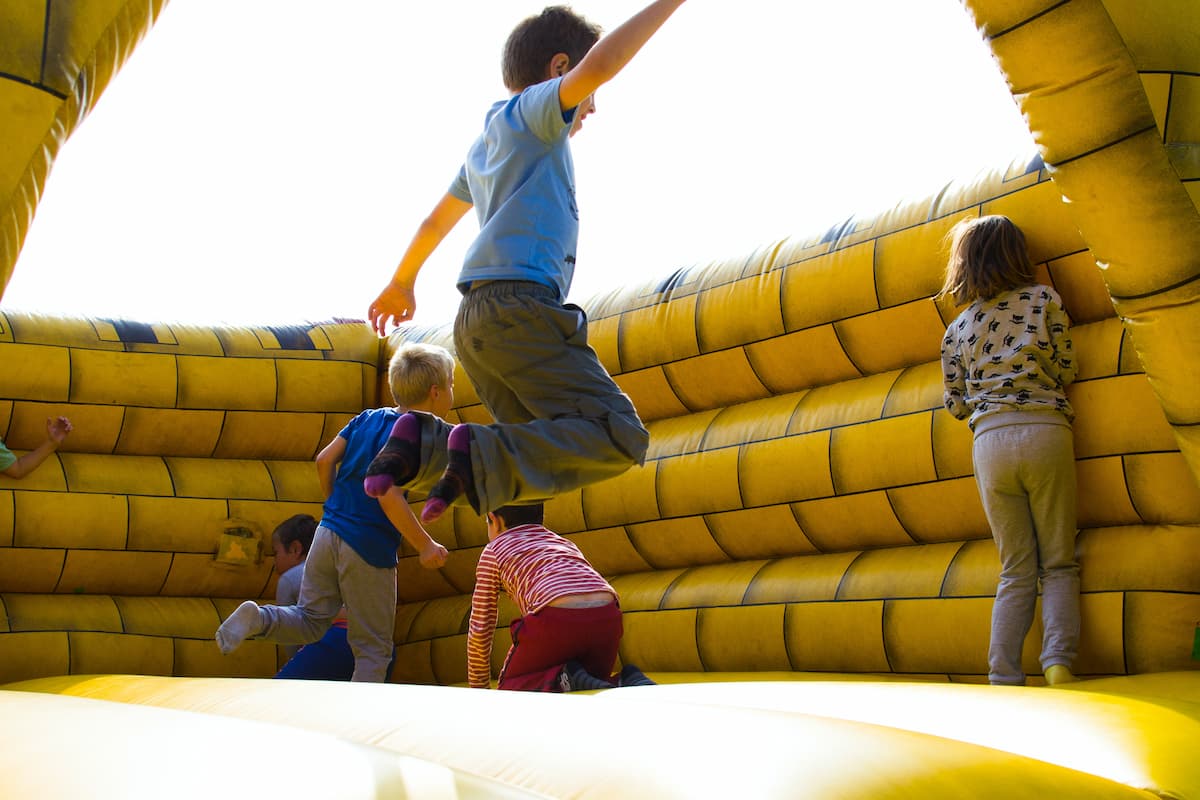 Each park at Disney World has its own indoor and outdoor play area for kids.
Younger visitors can run around the playground while parents rest up for the afternoon ahead.
24) Disney Gives Out Free Souvenirs
There are a few ways for guests to pick up complimentary souvenirs while at Disney World.
Visitors can find free buttons at any Guest Services location to celebrate any occasion.
The Disney Bus, Monorail, Ferries, and Skyliner Stations give out transportation trading cars, and the Animation Experience at Conservation Station in Animal Kingdom has free stickers for visitors who come by.
25) Secret Shopper Pass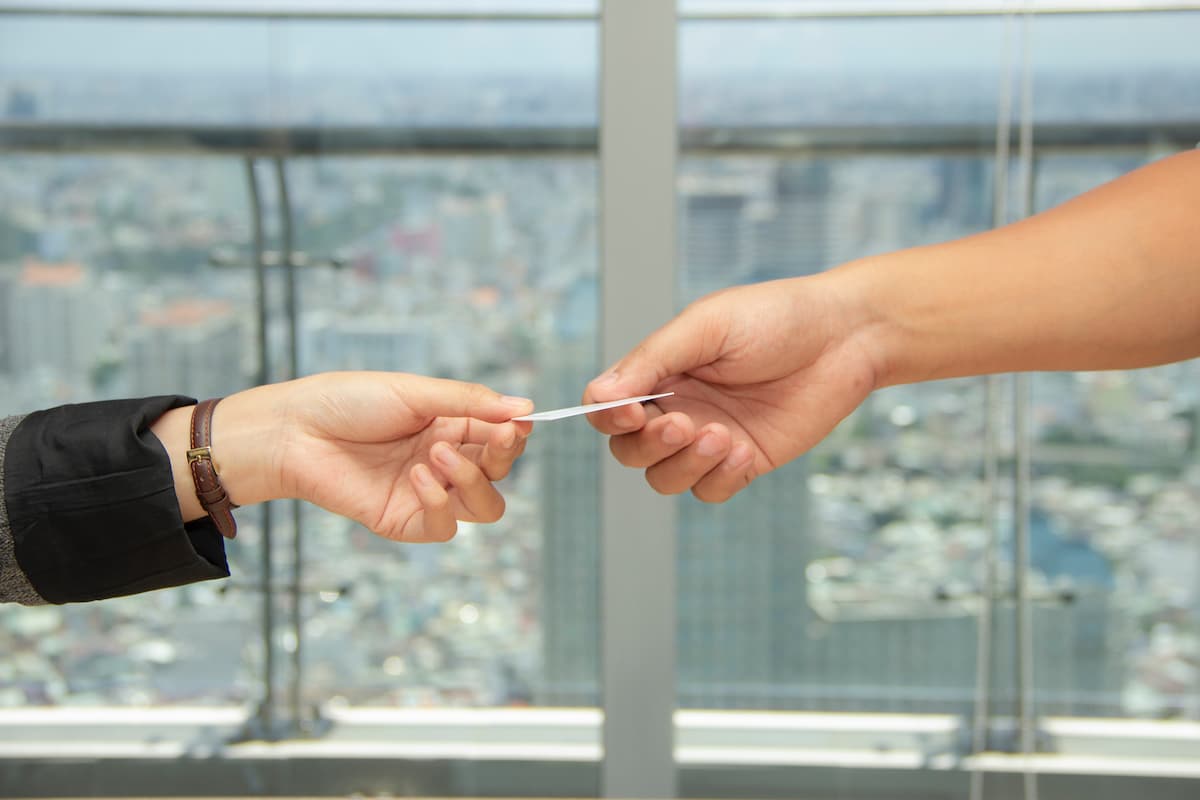 Disney knows how difficult it can be to get all your souvenirs on the same trip – that's why they have the Secret Shopper Pass.
Guests can pick up their pass by visiting Guest Services and placing a hold on a park ticket using their debit or credit card.
They then have one hour to go into the park, find their favorite shop, and return to Guest Services to remove the ticket on hold.
26) You Can Find Joffrey's Donuts Outside Disney World
At EPCOT, guests will find five Joffrey's Coffee and Tea Kiosk locations serving up delicious donuts.
These pastries are actually from Donut King near Orlando, so visitors who can't make it to Disney World can still find one of their favorite Disney desserts around town.
Conclusion
Disney World is full of magical surprises – from visitor-curated scavenger hunts to park-orchestrated meals with Imagineers, guests can enhance their visit no matter their budget or interests.
Park lovers and Cast Members constantly reveal new ways to explore Disney World's expanding terrain, and this list of little-known facts is only the beginning.
Whether you're an Annual Passholder or a first-time visitor, finding these 26 hidden secrets is just one more way to make a trip to Disney World one to remember!