Where Can You Find Stitch at Disney World?
Stitch, the little alien character with big eyes doesn't have his own themed land at Disney World and as such, can be quite tough to pin down.
However, it's not to say that he is impossible to find.
Stitch is mostly seen lingering around PCH Grill at Disney's Paradise Pier Hotel, outside Stitch's Great Escape in Tomorrowland at Disneyland Park, and Paradise Garden Park at Disney California Adventure Park. It's also possible for you to catch him with his friend, Lilo, on a surfboard in the Hawaiian-themed section of the "It's a Small World," ride.
Additionally, this character is almost always present at the special Disney Visa Card character meet and greet in California Adventure's Hollywood Land.
Keep in mind that Stitch may not be present in the aforementioned locations as characters like him roam through the parks often on a rotating basis.
Thankfully, there are things you can do to increase your chances of meeting him.
How to Improve Your Chances of Meeting Stitch
Use the character map or Disneyland App
The character locator map is available in a hard copy format at the entry point of the park.
And, as its name suggests, it can help you locate your beloved characters like Stitch.
If you're keener on a digital format, you can access the character map on the Disneyland app too.
Though both have Meet and Greet schedules and locations of popular characters but using the Disneyland App is more advantageous than using the hard copy.
You see, the paper copies are only released once per day and as such, do not have the latest updates—updates of unforeseen, last-minute changes to the locations of meet and greet, character locations, etc.
When using the Disneyland App, you'll always know where you are and most importantly, where Stitch is!
The Disneyland App has other useful features too!
Through the app, you can order food, get a Fast Pass, and know exactly how long you'll have to wait for specific attractions throughout the parks.
Head to the Guest Relations Kiosk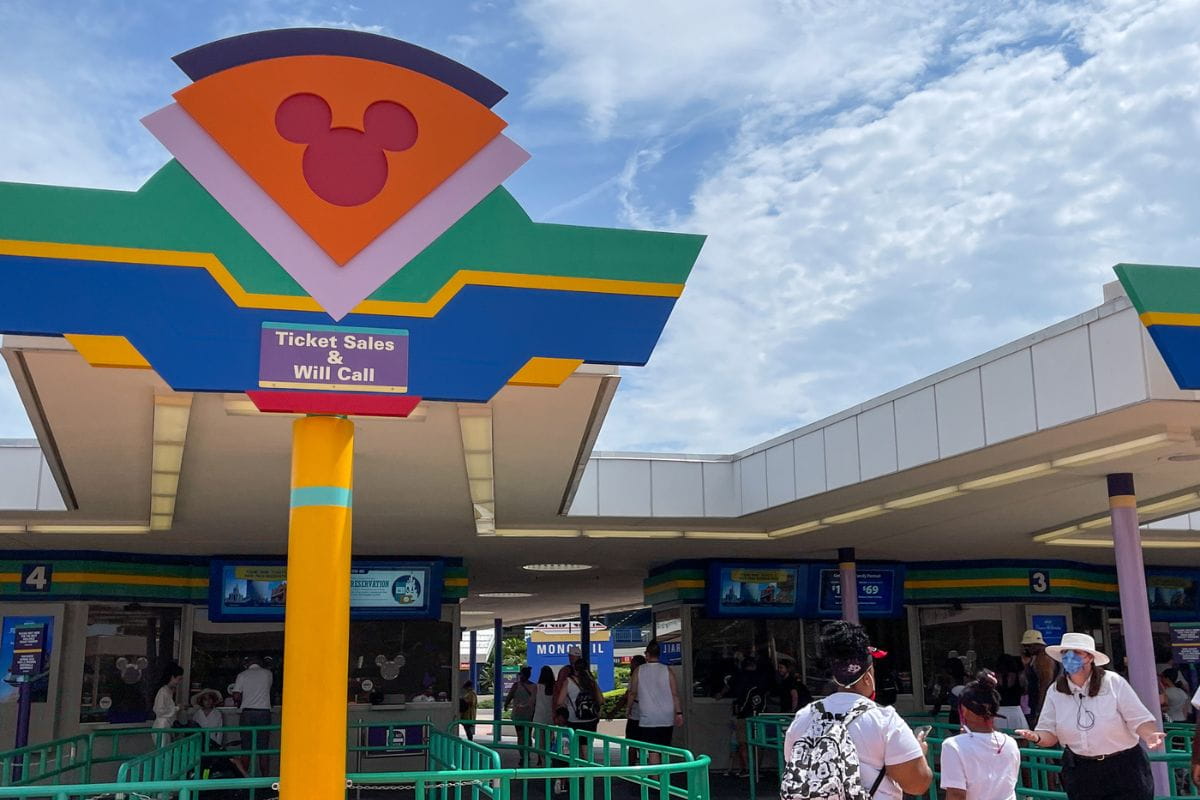 What if you don't have a physical copy of the character map or if it isn't possible for you to download the Disneyland App? Can you still find Stitch?
Yes, it might still be possible for you to find Stitch.
To locate Stitch, you must first head to the Guest Relations Kiosk. There, you'll find dedicated staff members willing to assist you through any problems or concerns.
And, even if the staff members aren't certain of Stitch's whereabouts, they'll still be able to point you in the right direction.
You can also seek help from the cast members throughout the park.
The cast members, with their experience, should be able to determine Stitch's route/rotations and thus, help you.
Get a Disney Visa Card
Owning a Disney Visa Card can bring you several benefits.
With this card, you can save 10% on select purchases at Disney stores, receive discounts on select dining locations at Disney World Resort, and have a shorter wait time between rides.
You'll also be eligible for free downloads of pictures taken, and most importantly, get special photo opportunities at private locations at both Disney parks, Disneyland and California Adventure.
And, at one of the special, private locations near Monster's Inc. in Hollywood Land, there's a high chance that you'll find Stitch.
Where Can You Find Stitch in Other Disney Parks?
Stitch may not be a huge deal in America, but it is still a huge fan favorite across the globe.
For instance, Shanghai Disneyland and Tokyo Disneyland even have Stitch as the main star in their interactive show titled, "Stitch Encounter."
In the show, Stitch crashes Lilo's party and true to his nature, creates quite a ruckus. You can also find Stitch headlining the show, "Stitch Live," in Disneyland Paris.
So, if you're truly gaga over Stitch, you know where to head.
What to Consider if Your Child Gets to Meet and Greet Stitch
People, especially those visiting Disneyland for the first time, often fail to prepare themselves for meet and greets. And, who can blame them really?
Disneyland does a stellar job of offering us an escape from reality with its rides, attractions, and magical ambiance, so much so that it's human not to be prepared for the meet and greets.
Lucky for you, I have you covered. Written below are some things you need to keep in mind if, in case, you and your child get to meet and greet Stitch.
Since you've searched for Stitch specifically, I'm going to assume that your child's favorite Disney character is Stitch.
And, if he/she were to meet Stitch, you'd want to photograph the pure joy and excitement they showcase when they meet Stitch, right?
Your children may not appreciate the pictures you take then but they'll be able to remember the euphoria they felt when they review the pictures at a much later time.
And, at that moment, they'll thank you dearly as the pictures will trigger feelings of positive emotions.
So, in a nutshell, you have to be ready with a quality camera when you go for a meet and greet.
You can also make your child's experience better by purchasing an autograph book of their favorite character.
Your child is certain to cherish such a piece of memento for a long time.
Also, keep in mind that meet and greets of popular characters will have you standing in line for a long time.
Though you may have the experience to maintain your composure in long queues, under the hot sun, your excited child may not.
To prevent your child from turning into a monster, it's advisable for you to be prepared with snacks and games beforehand.
Conclusion
Unlike in other places of the world, Stitch isn't exactly one of Disney's main characters in America.
Hence, he doesn't have his own themed land. As a result, it can be difficult to locate him in Disneyland.
However, it's not to say that it's impossible to locate him.
You may find him in PCH Grill at Disney's Paradise Pier Hotel, outside Stitch's Great Escape in Tomorrowland at Disneyland Park, and Paradise Garden Park at Disney California Adventure Park.