How Strict Is Disneyland With Age?
Disneyland tickets are a bit cheaper for children.
Thus, you may be wondering if Disneyland checks children's ages when they enter the park.
Disneyland is not very strict when it comes to age. Although anyone over nine years old requires an adult ticket, Disneyland rarely checks to verify a child's age. It also isn't common for a Disneyland employee to claim that a child is older than their parent says they are.
Does Disneyland Verify Age?
It is very rare for Disneyland to ask for verification of a child's age.
Basically, Disneyland works on the honor system when it comes to children's tickets, meaning there is no reason to bring along any proof of age for your child.
However, some cautious people choose to bring some sort of proof of age for their child just on the off chance that an employee does question the child's age.
But, doing so isn't necessary.
You should be aware, though, that Disneyland employees will sometimes ask children how old they are.
They do this because kids will often reveal their actual age if their parent tries to get them in on a ticket meant for a younger child.
What Are the Disneyland Discounts for Children?
Typically, children's tickets are about $15 to $20 cheaper than the adult version of the ticket.
Like, for instance, a three-day Park Hopper ticket for an adult is $390, while the same ticket for a child is $370.
Meanwhile, children who are two years old and younger do not need a ticket, meaning you will not have to pay for them to enter the park.
How Old Does Disneyland Consider an Adult?
Children's tickets are for kids between 3 and 9 years old.
Thus, any person who is ten years old or older needs an adult ticket.
How Old Does a Child Need to Be to Enter Disneyland Alone?
According to Disneyland's rules, anyone under the age of 14 must have an adult with them.
Thus, a person who is 14 years old or older can get through Disneyland's gates without an adult.
Will Employees Check a Child's ID if They Enter Disneyland Alone?
Although I said that Disneyland rarely checks for proof of age, they may want to see an ID if a child enters Disneyland alone, especially if that person looks like they're under 14.
In this case, Disneyland is more likely to check ID because they are concerned about safety and liability.
Children under 14 years old may not be ready to enter the park by themselves and might not be able to handle themselves in the case of an emergency.
Therefore, Disneyland wants to ensure that a child is old enough to enter the park by themselves.
In most cases, a school ID that shows that the child is in high school should be enough proof of age.
However, since many high school IDs do not state a child's age or date of birth, it's best to bring along a government-issued photo ID.
American residents can easily obtain a government-issued ID for their child at any DMV (Department of Motor Vehicles) center, and it typically only costs $2.
Foreign citizens, on the other hand, must go through their own governments to obtain an ID for their child.
Tips to Save Money at Disneyland With Kids
Any trip can get expensive quickly, especially if you have kids.
But, there are some simple tips you and your family can follow to save money at Disneyland besides just spending less on children's tickets.
For one, when dining at Disneyland restaurants, remember that toddlers often don't eat enough to require their own meal.
Therefore, you can easily feed them some food off of the adults' plates, meaning you won't have to pay for a separate children's meal.
Or, you can skip eating at the park altogether since Disneyland allows guests to bring in their own food.
Yet, just make sure you follow Disneyland's rules about bringing in outside food.
You should also take your own stroller to Disneyland instead of paying to rent one at the park.
Foregoing the rental stroller will save you $18 per day or $36 if you require a double stroller.
Furthermore, you ought to stop by Guest Relations to get a free souvenir button for each of your children.
You can also get a souvenir coin in Downtown Disney that won't cost you much, especially compared to other merchandise in the park.
And my final tip is to buy one-park per-day tickets instead of Park Hopper tickets.
Park Hopper tickets cost about $60 more than one-park per-day tickets, so you can save quite a lot of money going this route, especially if you have several children who are over two years old.
Do I Have to Make Park Reservations for a Toddler?
If your child is under the age of three, you do not have to make park reservations for them.
In fact, you can't make a park reservation for a toddler because reservations are linked to a person's ticket.
And since these children do not require a ticket, they don't need reservations either.
But, you do have to make reservations for any person with a child or adult ticket, meaning anyone three years old or older needs a park reservation before they can enter Disneyland.
Can I Make a Disney Dining Plan for a Child Under 3?
In short, no.
A person must have a park ticket to link their Disney dining plan to, and since toddlers don't need tickets, they can't get a dining plan.
Basically, Disney assumes that children under three will eat off of the plates of other family members.
Yet if your child needs more food, you can just pay for a child's meal at any Quick-Service restaurant in Disneyland.
Additionally, you should know that although you won't be making a dining plan for toddlers and infants, you still need to add them to your dining reservation.
You have to make them a reservation because restaurants need to know how many people, including young children, are in their building at all times to ensure they do not violate fire codes.
Can Anyone Order Kid's Meals at Disneyland?
You will be glad to know that anyone, no matter their age, can order off the kid's menu if the restaurant they're eating at has one.
And kid's meals are usually quite a bit cheaper than adult options, but you will, of course, get less food when you get a children's meal.
Costume Age Restrictions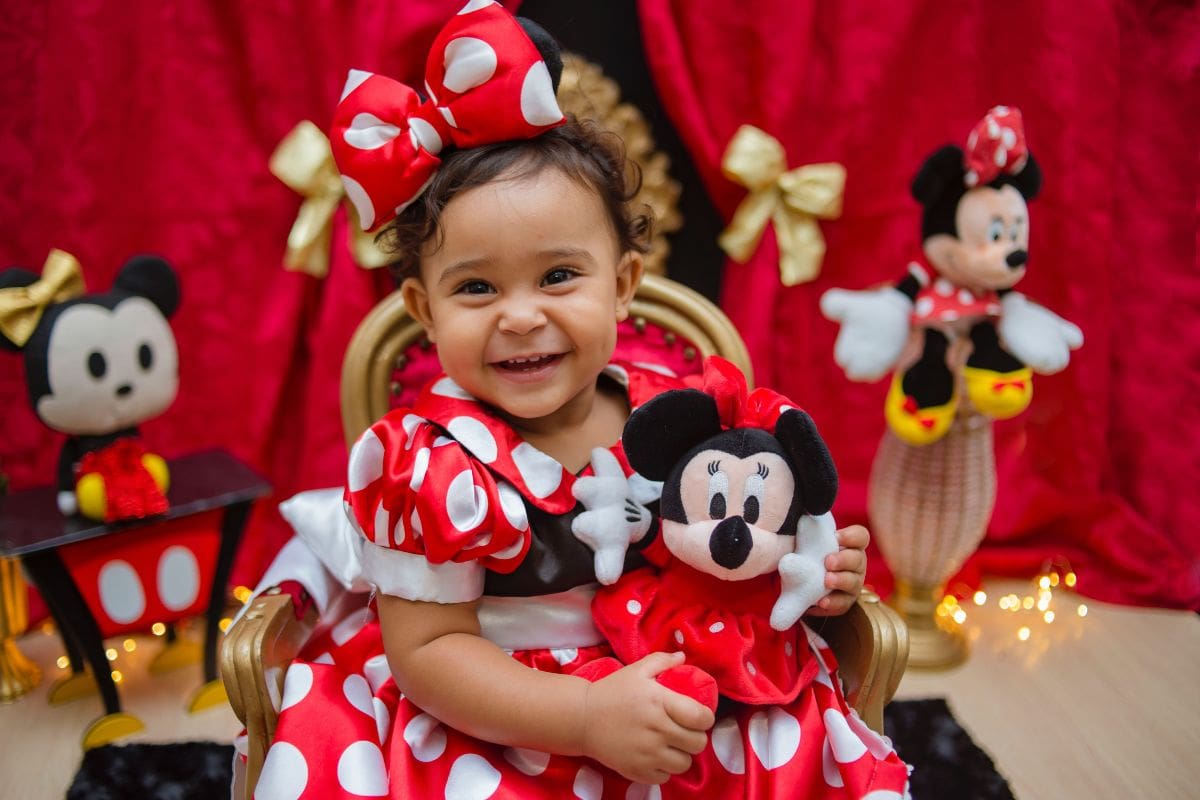 Many people are not aware of this rule, but there are age limits on who can wear a costume at Disneyland.
According to Disneyland's dress code, anyone 14 years old or older can not wear a costume or mask (other than those for health purposes) to the park except during special events.
Disneyland employees will probably not ask for proof of a child's age to ensure they're young enough to wear a costume, though.
However, if your child looks as if they could be 14 years old or older, even if they aren't, you might want to bring their ID if they're going to wear a costume.
This extra precaution ensures that your child can have fun in the park without running into any problems.
Conclusion
For the most part, Disneyland is not too strict about age.
But, if you fear that your child's appearance doesn't match their age, you can always bring documentation to make sure everything goes smoothly on your vacation.