Should You Go To Disneyland or Disney World First?
Disneyland and Disney World are both magical places for a theme park vacation, but they each offer a unique experience.
Size, attractions, and even the history of the parks are very much different.
While both give guests the magical, nostalgic feelings that come with Disney, the two resorts each have pros and cons that can make one better than the other for a visitor.
If time isn't a factor, Disney World should be your go-to resort. It has a plethora of attractions, areas, and activities that aren't available at Disneyland. For shorter vacations, Disneyland makes more sense as it's easier to do everything in the park in a few days.
Disneyland vs. Disney World
Size
The most drastic difference between the two resorts is the sheer size difference.
Disney World is one of, if not the largest theme park resort in the world. The entire resort covers around 40 square miles and is the same size as the city of San Francisco.
Disney World includes four theme parks (Magic Kingdom, Animal Kingdom, EPCOT, and Hollywood Studios), two water parks (Typhoon Lagoon and Blizzard Beach), 25 Disney resort hotels, three golf courses, multiple dining and shopping districts, and a large section of conservation land.
Disneyland on the other hand covers less than one square mile.
The resort includes two theme parks (Disneyland Park and Disney California Adventure), three hotels, and the Downtown Disney shopping and dining venue.
You can do and see almost everything at Disneyland in just a couple of days.
Disney World on the other hand requires at least a week to get close to seeing everything. Each park takes more than a day to fully experience.
Location
While both resorts are owned by Disney, visitors won't be able to visit both on the same trip.
Disney World is located in Orlando, Florida. There are multiple theme parks in the area, but Disney World is the largest and most-visited.
Disneyland is on the other side of North America and is located in Anaheim, California.
The parks are around 26 miles from Los Angeles, but they're easily accessible from anywhere in the region.
Attractions
Despite Magic Kingdom being based on Disneyland, Disneyland and Disney World vary quite a bit in the attractions available to guests.
Some may carry the same name, like the Pirates of the Caribbean ride, but they will be different lengths and feature different portions of the ride.
Both parks have a castle that functions as the hub of the park, but they aren't the same castle.
Disneyland features the 77-foot-tall Sleeping Beauty Castle while Magic Kingdom features a 189-foot-tall Cinderella Castle.
Disney World has more attractions thanks to its massive size and the combination of multiple parks.
Animal Kingdom functions as a zoo with rides and shows spread throughout it.
EPCOT's World Showcase is an amazing cultural walk and Hollywood Studios features rides, shows, and history you won't find elsewhere.
Disneyland has some rides you won't find at Disney World like the Indiana Jones Adventure, the Cars Land area, and Guardians of the Galaxy — Mission: BREAKOUT.
Before deciding which park is for you, check out which exclusive attractions are a must-do on your trip. Many guests plan their vacations around individual areas rather than the parks as a whole.
Outside of the Theme Parks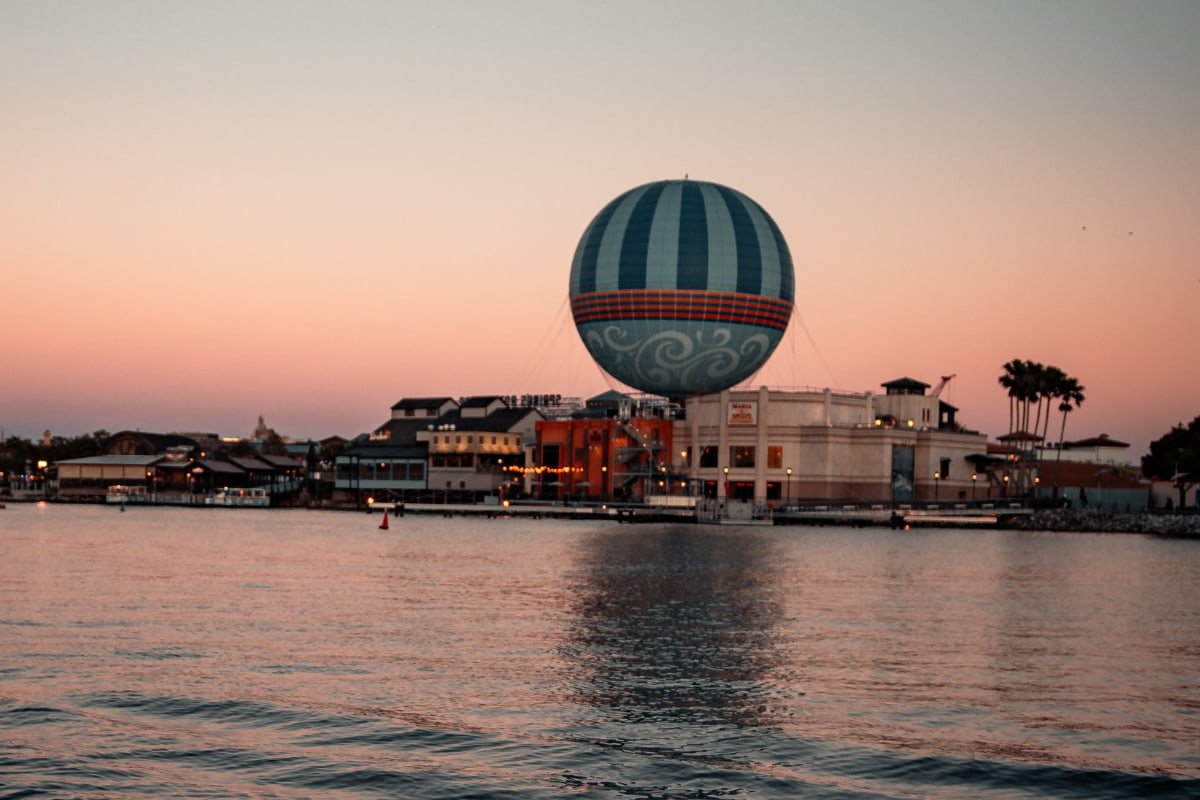 Both Disney Resorts have amenities and activities outside of just their theme parks. Disney World has the edge here thanks to the volume of extra things to do.
Disneyland has three hotels on the resort property and features a wonderful dining and shopping district called Downtown Disney.
Disney World has a Downtown Disney outside of the resort, but their resort dwarfs Disneyland.
This is due to the fact that Disneyland features twenty-five Disney resort hotels with their own themes and activities, around 12 non-Disney hotels, three golf courses, a campground, and multiple dining and shopping venues.
Ticket Prices
Disney World tends to have higher prices for tickets than Disneyland. They also have a more complicated system for planning your vacation than Disneyland does.
Disney World requires guests to use MagicBands that serve as their tickets, room key, reservation confirmation, dining pass, and a resort charge card.
The old Fast Passes have been replaced with a digital version that works from your smartphone.
Disneyland is simpler to plan for most people. They still use the old paper Fast Passes and issue paper tickets.
Disneyland also has an available app to help buy tickets, check wait times, and look at maps of the park.
At both Disneyland and Disney World, multi-day tickets are always going to be cheaper than single-day tickets. The more days you purchase entry, the cheaper the tickets are per day.
Transportation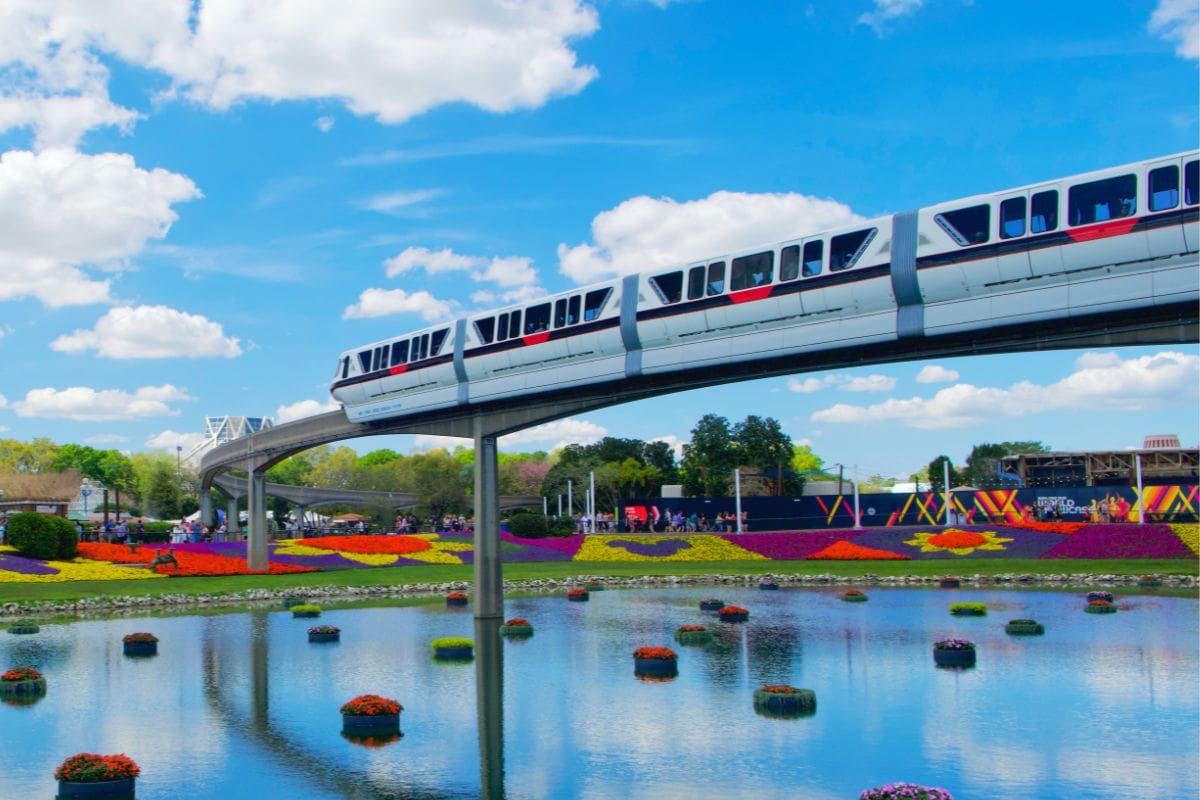 Most guests won't have any issues getting around either resort.
Disney World has multiple options for complimentary transportation.
Monorails and shuttles run inside the resort between theme parks and parking lots, and there are a couple of ferry boat options, and buses going between hotels and the parks.
Disneyland is much smaller and can pretty much be navigated on foot.
The entrance gates between the two parks are incredibly close together and the resort hotels are also within walking distance of the entrances.
Both parks are easy to get to from nearby interstates and off-resort hotels in both areas sometimes offer shuttle services to the parks.
Can You See Disney World in a Day?
It's impossible to do Disney World in a single day, even with a park-hopper pass.
Each of the four theme parks at Disney World can take two or three days to fully experience on their own, let alone see everything at Disney World as a whole.
The best way to plan a Disney World vacation is to spend at least a week at the resort enjoying the parks.
If you only have a day or two for your vacation, Disneyland is going to be the park you should visit first.
Which Disney Park Should I Skip?
Of all the Disney parks, EPCOT is the one most people will want to skip.
The park itself is an amazing experience, however, most people visit Disney parks with children or for the more famous rides.
On the other hand, Animal Kingdom is a good park to skip if you aren't interested in seeing animals or a couple of rides available in the park.
Conclusion
Whether you should visit Disneyland or Disney World mostly comes down to how long you can spend in the resorts and which is cheaper for you to travel to.
Those on the west coast of the U.S. or people who can only devote a couple of days to the parks should go to Disneyland.
Visitors that can stay for longer vacations should go to Disney World because of how much more there is to do at that resort.