Do Disneyland Employees Get Free Tickets?
For many people, working at Disneyland sounds like a dream come true.
But there's more to being a Disney employee than just being able to work at the happiest place on earth.
Disneyland employees also get free tickets in the form of a special pass. This pass works similarly to a Magic Key Pass since it allows free entry to the park and comes with particular exceptions. Additionally, after working a set number of hours, Disneyland Cast Members earn free tickets for friends and family.
Do All Disneyland Employees Get Free Park Entry?
According to Disney's website, every employee gets free park entry after two weeks of working for the company.
However, Disney doesn't seem to dole out these benefits equally.
How many free entry days an employee gets mainly depends on their job and how long they have worked at Disneyland.
For instance, higher-ranking employees and those who have worked at the park for a long time often get as many free entries as they want, except for on blockout days.
Other Cast Members either have to work a set number of hours for their free entry days or get a specific number of entries a year.
Can Disneyland Employees Let Other People Into the Park for Free?
Disneyland employees can get free passes for up to three friends or family members.
Typically, an employee needs to earn these passes by working a set amount of hours.
It seems that most employees get these three free tickets after every 300 hours of work.
Thus, a full-time employee would earn three free tickets for their friends and family every 7 to 8 weeks.
However, if an employee doesn't have enough passes, they can buy Disneyland tickets for others for 10% to 15% off, depending on their job and seniority.
What Other Discounts Do Disneyland Employees Get?
Below, I'll list some of the most common perks that Disneyland employees get.
But, remember that not all discounts apply to every employee, and Cast Members with high seniority may get more perks.
Disney Employee Discounts on Hotels
Typically, a Disneyland employee will get 50% off on a room they are staying in at the Disneyland Resort.
Yet, the employee must stay in the room to get this discount.
If a friend or family member of a Disneyland employee wants to stay in an on-site Disneyland hotel, the employee can give them 40% off the room.
However, these discounts often cap at a certain point.
For example, Cast Members sometimes have to work a certain number of hours to earn a discount for a friend or family member.
Disney Employee Discounts on Merchandise
Disneyland employees usually get 20% off on merchandise.
But, this discount doesn't apply to all merchandise sold in the park.
Some vendors, typically the small ones that sell out of stalls, are not actually part of Disneyland.
Thus, a Cast Member probably won't get a discount at these stores.
Yet, employees still receive discounts on just about everything in the park, normally even the big chain stores that the Disney corporation doesn't own but are on the property.
Disney Employee Discounts on Dining
Disneyland employees get 20% off on most dining locations in Disneyland Park and California Adventure.
Cast Members just need to show their employee ID at participating dining locations to get their discount.
Additionally, the spouses of Disneyland employees may be eligible for a Silver Pass, which allows them the same savings at Disney restaurants.
Disney Employee Discounts on Parking
Disneyland employees get free parking at the resort.
What Is Company D?
Company D is Disney's hidden store that only sells to Cast Members.
Here, employees can buy merchandise such as lanyards, car decals, pins, mugs, and clothes.
Company D is also where employees can get their discounted tickets and passes, including those for certain shows and events.
Other Benefits of Working at Disneyland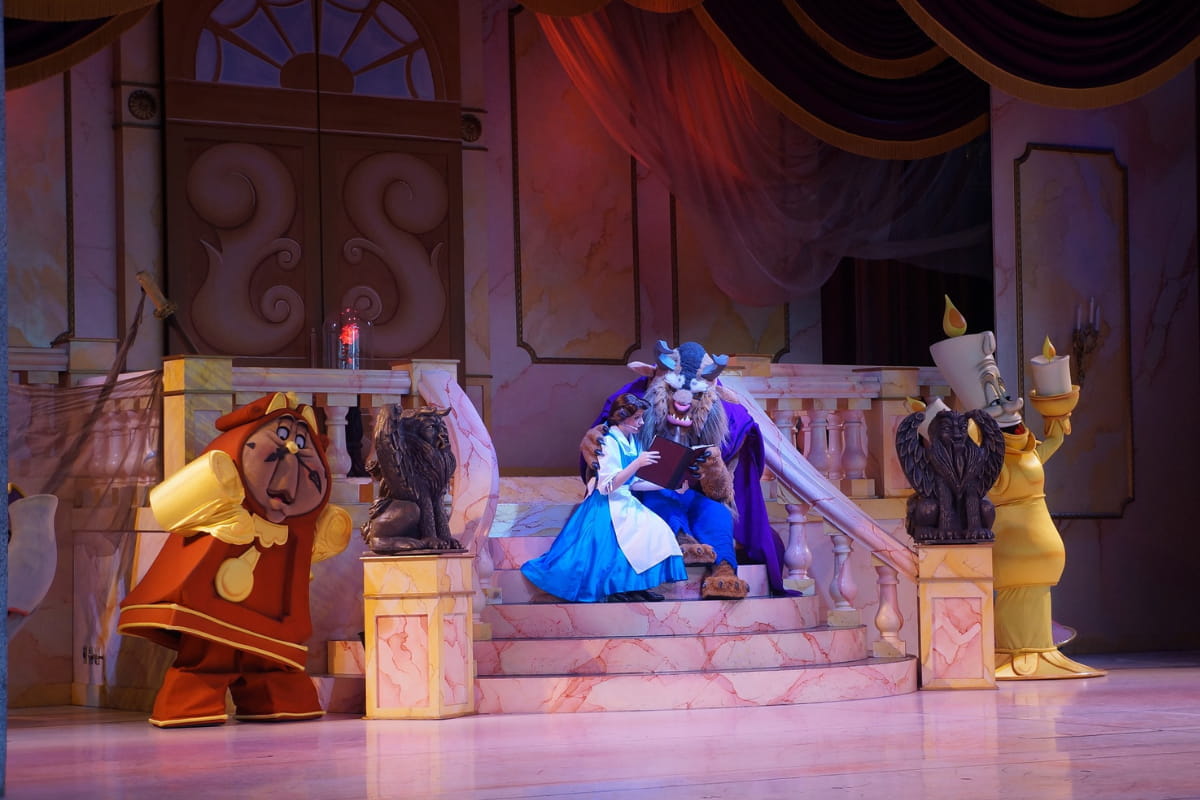 Discounts aren't the only benefits that Disneyland offers to its employees.
Disney also provides Cast Members with some of the standard benefits of employment and some perks that are exclusive to Disney employees.
Health Insurance
Most full-time Disneyland employees are eligible for health insurance that covers medical, dental, and vision.
Retirement Benefits
Many Disneyland employees, whether they are full-time or part-time, can enroll in a retirement program.
Paid Time Off
Full-time Cast Members get paid sick days and vacation time.
The amount of PTO that an employee gets depends on their job, seniority, and how many hours they work.
Health and Wellness Programs and Classes
Disneyland employees can participate in health and wellness classes, programs, and seminars.
College Tuition Assistance
One of the best perks of working at Disneyland is the Disney Aspire program, which pays 100% of an employee's tuition when they attend Disney Aspire network schools.
All full-time and part-time hourly Disneyland employees can choose one of Disney Aspire's online programs, which can help them earn degrees all the way up to a Master's.
Disney also reimburses employees for school textbooks.
The colleges that are part of the Disney Aspire network are:
University of Central Florida
Valencia College
Southern New Hampshire University
Purdue University Global
University of Massachusettes Global
Bellevue University
Wilmington University
University of Denver
The University of Arizona
Child Care
Although Disneyland does not have on-site child care, Disney will help its employees pay for child care.
Disney will assist in the payment of child care for any Cast Member with children under 13 years old.
And the employee has over 60 licensed childcare institutions from which to choose.
Volunteering Opportunities
Disneyland encourages its employees to volunteer through Disney's VoluntEARS program.
All employees can participate in VoluntEARS, where Disney will assign them to certain charitable programs depending on the Cast Member's skills and interests.
VoluntEARS has been a part of Disneyland since Disney introduced the charity in 1983 under the name "Disneyland Community Action Team."
Can Disneyland Employees Get Free Disney Plus?
Yes, since January 2020, Disney employees have had the opportunity to get a free triple bundle that includes subscriptions to Disney Plus, Hulu, and ESPN Plus.
However, if an employee chooses to accept the bundle, they can no longer get free park tickets for friends and family members.
Do Disneyland Employees Get a Club 33 Membership?
Unfortunately, Cast Members do not get a membership to Club 33.
And for those unaware, Club 33 is a highly exclusive Disney society, where members get lots of special perks, including annual park passes and VIP tours.
But, the most famous aspect of Club 33 is that its members get to dine in hidden restaurants and bars throughout the Disney parks.
In Disneyland, these secret locations are:
Le Grand Salon Restaurant in New Orleans Square
Le Salon Nouveau in New Orleans Square
1901 in California Adventure
For Disney fans, the club is tantalizing because very few people can join.
In fact, some people have spent more than a decade on the waiting list before finally gaining membership.
Additionally, a member must pay $25,000 to join and then another $10,000 every year, making the club only available to a small number of individuals.
Do Retired Disneyland Employees Get Free Tickets?
Typically, yes, retired Cast Members do get free tickets.
From what I can tell from my research, the average retired Disney employee gets four free tickets per year, which Disney sends them electronically in the winter of each year.
How Much Money Do Disney Employees Make?
Well, the answer to this question is rather complicated because there are lots of jobs at Disneyland, meaning salaries can vary quite a bit.
Additionally, it's hard to find accurate salary data for two reasons.
For one, the minimum wage in California has risen from $10 in 2016 to $15 in 2022.
Thus, even figures from a few years ago can be pretty outdated.
Secondly, most data on Cast Members' salaries lumps Disneyland and Disney World employees together.
Putting the two in the same data set isn't the best idea, though, because the minimum wage in Florida is much lower than in California, at only $10 in 2022.
Yet, looking at salary figures through the years, it is clear that the average Cast Member who works at a Disney attraction makes about minimum wage.
This conclusion is evident when you realize the typical hourly salary for these employees was $10 in 2019, while Florida's minimum wage was $8.46 and California's was $12 that year.
Disney housekeepers, cleaning staff, and cashiers also make about minimum wage.
But, there were some higher-paying positions.
For example, look at some of the median 2019 salaries for other Disney employees:
Cooks: $11-$21 per hour
Concierges – $11-$12 per hour
Character performers – $11 per hour
Bus drivers – $13-$14 per hour
Maintenance workers (such as plumbers) – $25 per hour
Thus, the salaries of Disneyland employees vary.
But, most of them don't make a lot, considering the national 2019 average salary was $19 per hour.
Conclusion
So, Disneyland employees do get free tickets, but there are some limits to when they can use them.
Yet, free and discounted tickets aren't the only perk of working at Disneyland since many employees get deals on Disney hotels, merchandise, and dining too.