Does Disneyland Check IDs at the Gate?
If someone in your party doesn't have a valid ID, you may start to worry that they can't get into Disneyland.
Disneyland does not check the IDs of most people who pass through the gate. Typically, Disneyland will only check your ID if you have tickets meant for Southern California residents or active military members. Disneyland may also want to see the ID of a teenager who goes to the park alone.
Whose IDs Does Disneyland Check at the Gate?
For the most part, Disneyland only checks the IDs of those who have tickets meant for guests from Southern California and active military members.
Yet, there is a decent chance that Disneyland will want to check the IDs of teenagers who try to enter the park without an adult, so teens should probably bring their ID to the park.
But, besides these scenarios, there is almost never a reason that Disneyland will need to check a person's ID.
ID Rules for Southern California Resident Tickets
If you have a ticket meant exclusively for Southern California residents, you will need to show a government-issued photo ID when you come through the gate.
You need to show your ID because these tickets are only for people who live in zip codes between 90000 – 93599.
Basically, Disneyland wants to check to ensure a person really does live in one of those zip codes.
Yet, if the address on your ID does not match your current Southern California address, you can also bring along a utility bill that has your name and zip code on it.
Furthermore, you should know that children who have tickets for Southern California residents do not need to show their ID as long as they are with an adult with a valid ID.
ID Rules for Active Military Member Tickets
If you have a Disney Military Promotional ticket, you will need to show your military ID to get through the gates.
Also, remember that if you aren't a military member yourself, the military member or their spouse who bought the ticket will need to be present with you when you enter the park.
And, of course, they will need to present their military ID before you can go into Disneyland.
IDs for Unaccompanied Minors
Although Disneyland states that children do not need to show an ID, it's probably best to send your teenager with an ID if they are visiting Disneyland without an adult.
Disneyland only allows children 14 years or older to visit the park without an adult.
So, an unaccompanied teenager might want to have an ID just in case an employee thinks they are too young to enter alone.
And luckily, if you are a US citizen, you can easily get a government-issued photo ID for your child at any DMV customer service center.
Does Disneyland Require Proof of Age for Children?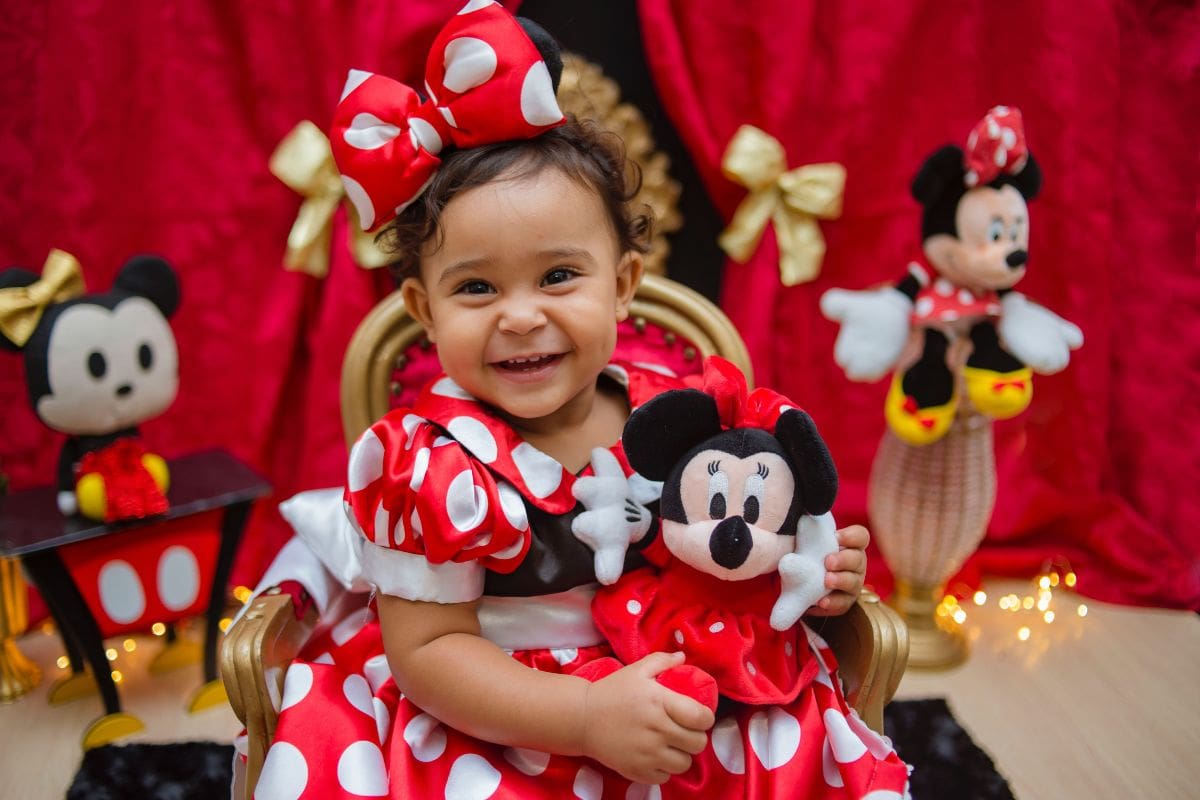 Disneyland states that a child does not need an ID or any other proof of age when they enter the parks.
However, there is an age limit for children's tickets, leading some people to fear that a Disney employee will accuse their child of being too old for their ticket.
If an employee thinks a child is older, they will just ask the child how old they are.
And as long as the child says they are young enough for a child's ticket or free entry, there shouldn't be a problem.
Yet, if your child looks quite old for their age, you could always bring along some proof of age if you are worried there could be an issue.
But, overall, Disneyland works on the honor system, so if you say that your child is a certain age, they will virtually always take your word for it.
How Does Disneyland Verify That a Child Is Under Three?
Children under three years old do not need a ticket to enter Disneyland, meaning parents of young children get a significant discount on their trip.
But, because the amount of money you'll need to pay for a two-year-old and three-year-old is so different, many people fear that Disneyland will be very strict about checking age.
However, Disneyland does not verify that a child is under three.
Again, the park works on the honor system, so you don't need any kind of proof that your child is under three years old.
Do I Need to Show a Vaccination Card to Get Into Disneyland?
No, you do not need to show a COVID-19 vaccination card to enter Disneyland.
However, Disneyland reminds guests that the State of California strongly recommends that a person get all of their COVID-19 vaccines before entering the parks.
Or, if you do not choose to, or cannot, get vaccinated, you should take a COVID test before entry to ensure you are not positive for COVID-19.
And, of course, you should not enter Disneyland if you have COVID-19 or its symptoms.
Do I Need an ID to Buy Alcohol at Disneyland?
Yes, Disneyland requires that you show an ID to buy alcohol, and Disneyland is pretty serious about what types of IDs they accept to ensure they follow California law.
If you are a US resident, there are three forms of ID that Disneyland accepts if you wish to buy alcohol:
A government-issued ID card that includes your name, photo, date of birth, and an expiration date
A valid United States Armed Forces ID that shows you are an active service member and has your date of birth and a photo of you
A valid original passport
The above rules also apply to those who live in the US territories of Guam, Puerto Rico, the US Virgin Islands, American Samoa, and the Northern Mariana Islands.
Meanwhile, if you are not a US resident, Disneyland only accepts an original passport as identification.
Disneyland establishments will not accept ID cards that a non-US government issued.
This rule stands because Disneyland does not train its employees to verify the validity of IDs from other countries.
Furthermore, when it comes to alcohol, you should note that you can not bring alcohol into Disneyland's parks even if you have an ID that proves you are of legal drinking age.
Instead, you have to buy your alcohol in the park and drink it in the designated areas.
Does Disneyland Perform Background Checks on Guests?
Since you need to enter some personal information online to buy Disneyland tickets, you may be wondering if Disneyland does any background checks on its guests.
Well, the answer is no.
Disneyland does not do any sort of background checks on its guests, primarily because performing a background check on every guest would be very expensive and time-consuming.
However, if somehow Disneyland does find out that a person has a dangerous criminal record, they could deny them entry or ask them to leave the resort.
Disney can do this because it is part of their policy to keep all guests safe, which includes barring entry to anyone who could be a threat.
Conclusion
Overall, you will only need to show an ID at Disneyland's gate if you have a ticket meant for Southern California residents or military members.
Also, if you are sending an unaccompanied minor to the park, you may want to have them take an ID to ensure they can get into Disneyland without a problem.