Which Disney World Park Takes The Longest To Visit?
All Disney World parks take a while to go through, however, some are faster than others if you're short on time.
Of the four theme parks at Disney World, Magic Kingdom takes the longest to visit as it hosts the most attractions (23). Surprisingly, it covers the smallest area (107 acres), so if rides are not on your itinerary, you'll cover the park in substantially less time.
EPCOT comes in at a close second, but it's more famous for its food and entertainment than its rides.
Which Disney World Park Takes The Shortest Time To Visit?
Animal Kingdom takes the shortest time to visit.
Hollywood Studios comes second, though some put it the other way around.
It ultimately comes down to what you want to experience at either location.
There's not much to do at Animal Kingdom unless you're big on nature.
The park features the Kilimanjaro Safaris, where you can see lions, giraffes, and various other animals.
It also features nature-themed attractions like Na'Vi River Journey and Expedition Everest.
Unlike the other three theme parks at Disney World, Animal Kingdom allows you to embrace the experience at a much slower pace.
This speed is good for some but not for others, which explains why many people don't take long at the park.
Which Disney World Park Requires The Most Walking?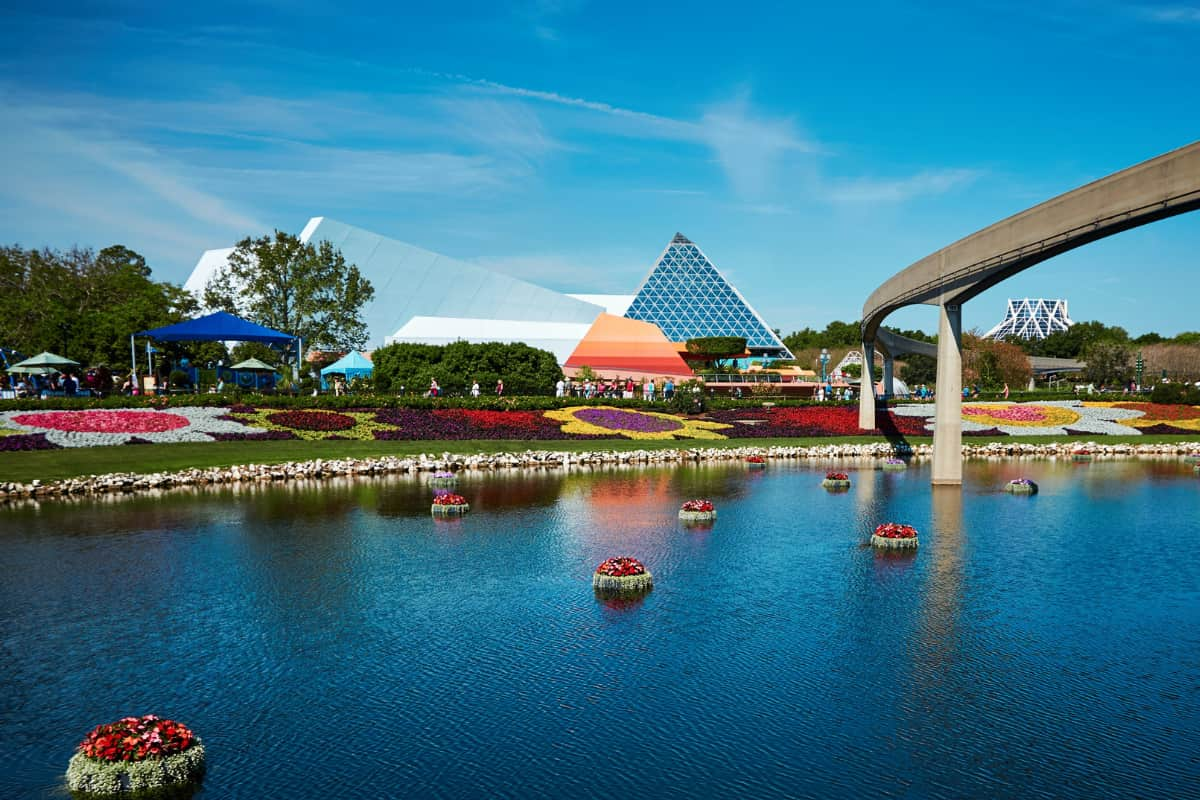 Although Animal Kingdom covers the largest area (580 acres), EPCOT, at 300 acres, requires the most walking.
It comes down to the number of walking paths – you can't access most of Animal Kingdom due to the presence of wild animals.
EPCOT has a lot more going on, hence more walkways that allow access to most of the park.
The average distance you'll cover at EPCOT is 3.5 miles (5.6 km).
You'll walk a couple of miles less at Animal Kingdom, while Hollywood Studios and Magic Kingdom require you to walk 3 miles (4.8 km) and 2 miles (3.2 km), respectively.
It all depends on your itinerary.
For example, if you don't plan on visiting certain sections of EPCOT, you might cover a shorter distance than at Hollywood Studios.
Overall, the park maps will give you a clearer picture of the distance you can cover so you can plan your day accordingly.
Which Disney World Park is the Least Crowded?
Animal Kingdom is the least crowded park.
Most people go there for the serenity, not the thrill (that's what Hollywood Studios is for).
The mob at Hollywood Studios is always the largest at any Disney World park.
Animal Kingdom also covers the largest area, relieving congestion and helping guests spread out.
That equates to shorter lines at the rides, allowing you to have a good time without buying a Genie+ pass or using a Lightning Lane.
How Many Days Do I Need at Each Disney World Park?
It depends on how many days you have to spend.
I recommend spending at least five days at Disney World, but it's not possible for many visitors.
If you have three days to spend, allocate a full day to Magic Kingdom, another to EPCOT, and the last one to Hollywood Studios and Animal Kingdom.
Ensure to check the closing time on the final day and visit the park with the most activities first.
If you have four or five days to spend, allocate a whole day to each park.
Before visiting, I recommend researching which theme parks suit you or your group best.
For example, EPCOT suits adults the most, reducing the likelihood of spending an entire day with toddlers or kids under ten years of age.
That also means smaller children have less to do at EPCOT.
Similarly, those fond of thrilling rides will find more limited options at Animal Kingdom (though Expedition Everest is the exception).
Which Disney World Park Should I Skip?
If you have two (or fewer) days to spend but want to cover as much ground as possible, you might need to skip a park to make the most of your experience.
Your park of choice depends on your preferences.
Although the four destinations are similar, they stand out in ways that make your experience different from one park to another.
1. Magic Kingdom
I highly recommend not skipping Magic Kingdom unless you're a return visitor.
If you Google 'Disney World,' the images that pop up are likely to be of the iconic Cinderella Castle at Magic Kingdom.
It's the most classic park at Walt Disney World, and a visit isn't complete without stopping by.
As a matter of fact, I recommend exploring it on your first day to slowly integrate yourself into the Disney ecosystem.
2. Animal Kingdom
Skip Animal Kingdom if animals aren't your thing – it's as simple as that.
If you love nature-themed surroundings, you'll easily embrace the experience.
Most rides are not as electrifying, but then again, the rides are not the main reason most people visit this park.
3. Hollywood Studios
Hollywood Studios houses popular franchise-themed rides that pay tribute to the likes of Mickey Mouse, Star Wars, and Toy Story.
The big names make it the most popular park, but that also comes at a price as it's the most crowded.
Hollywood Studios doesn't cover as large an area as Animal Kingdom or EPCOT, so congestion is a fact of life.
At 135 acres, you're likely to find masses of people every day, regardless of the day of the week.
4. EPCOT
Visit EPCOT if you're itching to try different cuisines and experience jaw-dropping entertainment.
The food here is easily the best.
You can visit numerous locations and still find the highest standards of quality all over the park.
The park also features the EPCOT Food and Wine Festival, one of the most popular events at Disney World.
Live music and shows are also a big part of EPCOT, and the park offers the best entertainment in all of Disney World.
As you can tell, the focus is rarely on the rides, so keep that in mind when visiting.
Conclusion
All Disney World parks are unique.
It's easy to point one out as better than the other, but many forget that what appeals to you might not impress the next person.
It's all about personal preferences, so even when I say Magic Kingdom takes the longest to visit, dive deeper into what the park offers to know if you're going to spend the time there.
Before arriving at Disney World, I recommend doing some research and roughing out your itinerary to help avoid headaches at the park.