How To Get to Disney World From the Airport Without Tolls?
With how expensive a Disney World vacation can get, any way to save money is going to help.
The route to Disney World includes quite a few toll roads that can add unexpected expenses to your trip.
Is it possible to avoid toll roads on your way to Disney World?
One of the easiest ways to get to Disney World without using toll roads is to use Google Maps and select the "no tolls" option for your route. Alternatively, avoiding main thoroughfares and highways can avoid tolls altogether at the cost of adding some drive time.
How to Avoid Tolls Between the Airport and Disney World?
On average, visitors to Disney World will go through two toll booths between the airport and Disney World. This totals up to around $5, but both toll booths can be avoided.
When you exit the airport, you can either head towards the north or the south to reach Disney World.
Exit Airport North
Pass a toll road and Hampton Inn, then take a left onto Frontage Road.
At the end of Frontage Road, turn left onto Tradeport, then left onto McCoy.
Follow McCoy until it turns into Sand Lake until it intersects with I4.
Follow I4 to the gates of the Disney World Resort.
Heading north out of the airport takes you through busy shopping districts with plenty of dining options. This route gives you opportunities to stop and eat or do some early Disney shopping on your vacation.
Exit Airport South
Turn right onto 530 Boggy Creek Rd.
Turn right again onto Osceola Parkway.
Follow Osceola Parkway to the Disney Resort entrance gates.
While heading south out of the airport doesn't afford visitors the same shopping options as the other route, it tends to be the quicker of the two, with fewer lights and stops.
The Simplest Option
If you want to avoid following a direction list, you can use the GPS on your smartphone to direct you through Orlando traffic.
Using Google Maps, find routes to Disney World and select an option that doesn't include toll roads.
If you don't have to drive, try a cab or an Uber. Most of the time, these options will have licenses that allow them to avoid paying on toll roads and can get you to your final destination as quickly as possible.
Things to Consider
While it may seem like the smartest option to avoid the tolls and save a little money, this isn't necessarily the case.
The toll roads are the fastest route between the airport and Disney World by quite a bit. Even the fastest route that avoids the tolls will take an additional 15 to 20 minutes.
By the time you factor in gas, it will probably cost just as much to bypass the tolls as it would to pay them. Not to mention the fact that you'll be losing some valuable resort time.
How do Tourists Pay Tolls in Florida?
One of the best options tourists can use in Florida for paying tolls is the Visitor Toll Pass™.
Instead of paying when you go through a toll booth or attaching a credit card to your rental car, the Visitor Toll Pass allows visitors to pay automatically and electronically at nearly all toll booths in Florida.
This includes all booths with a sign for E-PASS, SunPass, or LeeWay.
The pass is a temporary hangtag that should be placed on the rearview mirror of your vehicle. Using the pass can save guests up to 80% on tolls, as you are always charged the lowest toll possible.
Passes can be reserved for free at the Orlando International Airport and allow visitors to decline or ignore toll program fees from rental car companies.
Visitors will need to download a smartphone app and load money onto their account to pay for tolls. A $10 minimum deposit is required, though any remaining money after your trip will be refunded.
Visitor Tokk Passes are valid for up to 90 days. Failure to return the tag will result in a $10 fee charged to the tag user.
What Happens if You Accidentally Miss a Toll in Florida?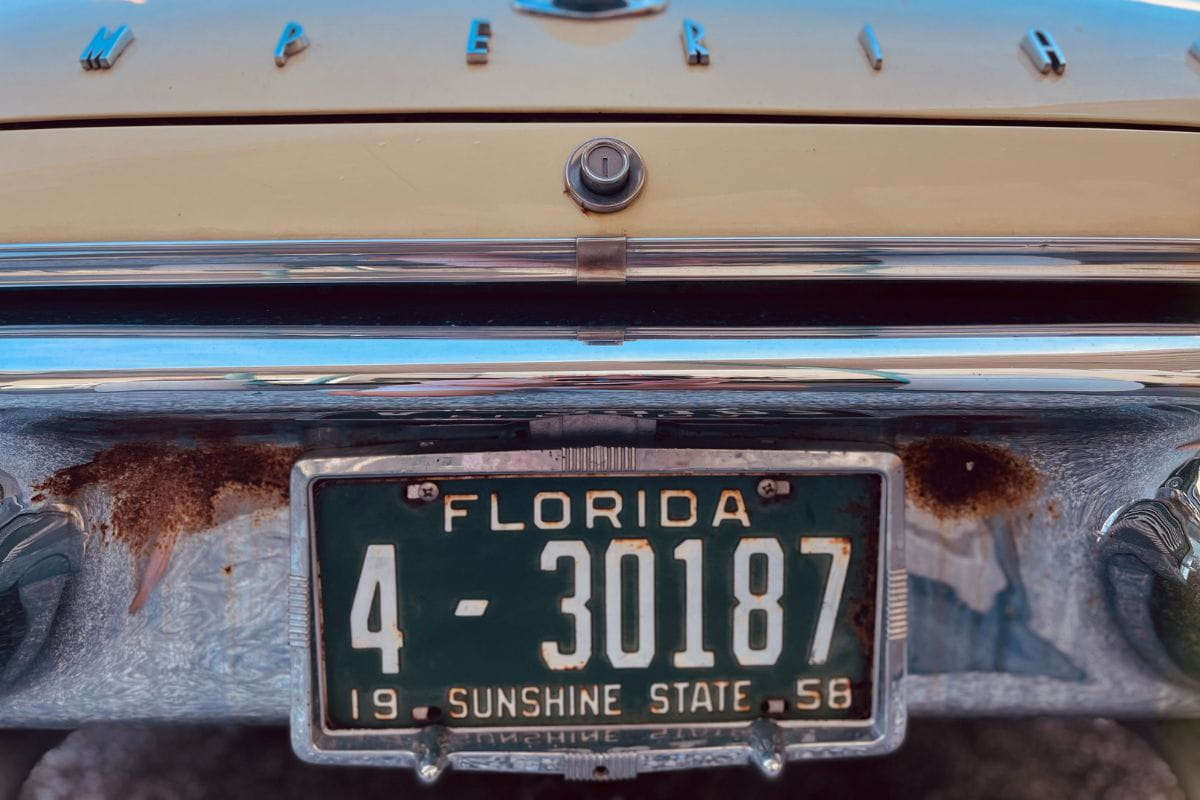 If you do happen to skip paying for a toll while in Florida, cameras placed above the toll plaza will capture a photo of your license plate.
The toll will be enforced through a toll-by-plate program.
The owner of the vehicle will receive a bill for the toll by mail, as well as be charged a service fee of $2.50.
If payment is not received on time, a second invoice will be sent before further action is taken.
Failure to pay a toll will result in the state contacting collection agencies and a Vehicle Registration Stop may be imposed on your vehicle.
Additional fees will also be charged to you over time.
Payments can be sent by mail to FDOT/Turnpike Enterprise P.O. Box 310 Ocoee, Florida 34761, or handled over the phone at 1-888-TOLL-FLA.
Can You Pay Cash for Tolls in Florida?
Nearly all toll booths in Florida allow visitors to pay with cash at the toll booth. Remember to avoid SunPass or other express lanes if you must pay with cash.
If you do not have cash on hand to pay for tolls or the toll plaza is automated, you will need to either use an electronic toll payment method or you will receive a bill in the mail through a toll-by-plate program.
Conclusion
It is entirely possible to get from the Orlando International Airport to Disney World without going through toll booths.
The simplest way to do so is to follow our directions for both the north and south airport exits or use a route without tolls on Google Maps.
When deciding to avoid toll booths, consider the fuel expense and weigh whether avoiding the toll booths is actually going to save you money.
Also keep in mind that if you skip paying a toll, you will receive a bill in the mail and be forced to pay more.