Can You Use Disney World Annual Pass at Disneyland?
If you love Disney theme parks, you may be considering an Annual Pass so you can go as often as you want.
You may even be thinking about visiting both Disneyland and Disney World repeatedly in the same year.
You cannot use a Disney World Annual Pass to attend Disneyland (and vice versa). Annual Passes are only valid for the park where they're purchased. Disney sometimes offers a season pass called the Disney Premier Passport that allows guests to visit both Disneyland and Disney World.
Finding the right kind of annual pass for you can help save you money and time when planning your Disney trip.
Is The Disney Premier Passport Currently Available?
The Disney Premier Passport has not been available since 2020, but there is some talk about bringing it back.
Previous passport holders were upset it was discontinued, especially since the pass was very profitable for Disney when it was offered.
No official availability date has been released, and there's always the chance it will be permanently suspended.
What Parks Were Included With The Disney Premier Passport?
When the pass was available, it provided access to both Disney World in Orlando, Florida, and Disneyland in Anaheim, California.
It provided the same benefits as the regular annual passes for each park and allowed guests repeated access to both parks in the same year.
The Disney Premier Passport also included free parking, shopping discounts, dining discounts, and other Disney discounts.
How Much Was The Disney Premier Passport?
When the Disney Premier Passport became available in 2010, the cost was $700 per year. Before the passport was discontinued, it had nearly tripled in price to $2000 annually.
Can I Upgrade My Current Pass To The Disney Premier Passport?
It is currently impossible to upgrade your Disneyland or Disney World Annual Pass to the Disney Premier Passport because the passport is unavailable.
When it was available, guests could upgrade by paying the difference.
If the Premier Passport becomes available again, there's a good chance Disney will allow upgrades.
Why Was The Disney Premier Passport Discontinued?
Disney has not released an official statement about its decision to discontinue the Disney Premier Passport.
The company discontinued it when the parks closed during the COVID-19 pandemic, and there is no word on whether Disney will bring it back.
Did Disney Discontinue All Annual Passes?
Yes, at the height of the pandemic, Disney did discontinue all annual passes.
When pandemic restrictions were lifted, Disney began selling a limited number of Annual Passes, and they differ at each location.
Does Disney World Sell Annual Passes?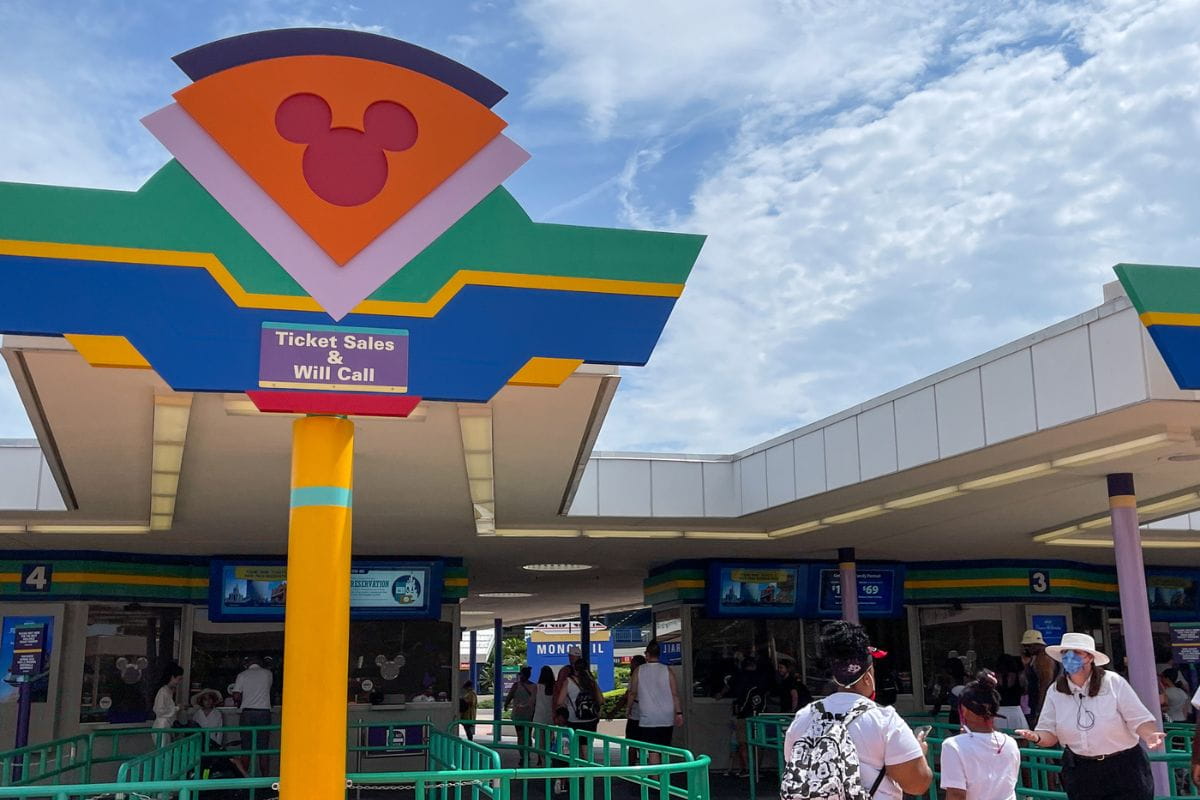 Disney World usually sells a variety of annual passes, and each one has different perks.
These passes are designed so guests can visit one or more of the Disney World parks as often as they want each year.
Disney World requires guests with Annual Passes to make reservations for the days they attend the park.
Pass holders should familiarize themselves with the number of available days in a year for their current pass type.
That said, new sales of Annual Passes are currently still paused unless you're a Florida Resident looking for the Disney Pixie Dust Pass.
Refer to the Disney World website for the most up-to-date information on pass sales and renewals.
Does Disneyland Sell Annual Passes?
Disneyland does sell Annual Passes.
These passes allow you access to all Disneyland parks and make it possible to visit as often as you like.
However, currently, a limited number of passes are available.
Also, because Disneyland operates on a reservation system, even if you have an Annual Pass, you will still need to reserve the days you plan to attend.
You can do this online, and you may reserve as many days as are available with your pass type.
There is no extra charge for making your reservations.
What Are The Benefits Of Disney Annual Passes?
Both Disney World and Disneyland offer different types of passes.
They range in price, and the more expensive the pass, the more perks and benefits you get.
The obvious benefit of any type of annual pass is the ability to visit a Disney park as often as you want within the year.
Other benefits include:
Bonus reservations
Free standard parking
Discounts for Disney Resorts
Dining discounts
Shopping discounts at stores in the parks, Disney Springs, and Downtown Disney
Invitations to special events
Extra hours in the parks
Conclusion
Disney does not currently offer any kind of pass that allows access to both Disney World and Disneyland.
Once upon a time, there was a pass called The Disney Premier Passport, but this hasn't been available since 2020.
There is no word on whether Disney will reintroduce this multi-park passport, but I'm holding out hope we'll see it again soon.