Does Disney World Accept Cash? (Updated 2023)
In a cashless world, sometimes it seems like places don't accept cash anymore. While non-contact payment methods can be incredibly convenient, cash is sometimes still the best choice.
When it comes to theme parks like Disney World, can guests still use cash for purchases?
Disney World does accept cash at all registers in the resort. While it is encouraged to use contactless payment methods at this time, you absolutely can use cash to pay for goods or services at Disney World.
Payment Methods at Disney World
Disney World encourages guests to use non-contact forms of payment and has developed systems to accommodate a range of payment methods.
Disney accepts nearly every form of payment including:
Cash
Visa
MasterCard
American Express
Discover Card
Diners Club Charge Card
JCB (Japan Credit Bureau)
Disney Gift Card
Disney Dream Reward Dollars
Tap-to-pay systems have gained popularity at Disney World in recent years. Most registers will accept Apple Pay and Google Pay with a tap from your smartphone.
Zelle, CashApp, Venmo, and PayPal are not accepted without having a card linked directly to those accounts and having the card present.
Staying at resort hotels on the Disney Property also affords guests another way to pay.
The MagicBands give guests the option to add a payment method to the account the MagicBand is connected to.
It works just like charging snacks to your room at a hotel, but it can also be used inside the parks.
The wristbands allow you to tap them on the card readers in the parks and never take your wallet out.
The My Disney Experience App is a convenient way to order and pay for food inside the parks as well. It lets you view menus in the park and pay before picking up the food.
What's the Best Way to Pay at Disney World?
Because of how integrated into your trip the My Disney Experience App will be, MagicBands tend to be the best way to pay.
You can turn off the payment method for the bands from the application so you do not need to bring a wallet into the parks.
For parents, the MagicBands can be loaded with money which will let you give kids a budget for merchandise or snacks during the day without needing to ask for permission.

Aside from MagicBands, contactless forms of payment on your smartphone are the fastest and most convenient way to pay.
Should You Carry Cash at Disney World?
Carrying cash inside Disney is perfectly safe, but it does have some downsides.
Losing your money or your wallet is a common occurrence on vacation. It gets even easier to lose when you're getting on and off rides all day.
Using a contactless payment method on your phone makes it much harder to lose.
Speaking of rides, the water rides at Disney can completely ruin cash. Soggy money can get damaged easier and damaged cash isn't useable.
Not taking in cash is a smart idea if you plan to go to the water parks or on rides where you can get wet.
It's also possible to have less fun because you'll be worried about your money.
Enjoying the parks is much easier when you aren't worried about cash falling out of your pocket or if it's safe to go through large crowds.
On the other hand, cash is still the best way to tip while at Disney World.
Whether you want to tip a server at a restaurant or tip for service at your hotel, it's much easier to do if you have a bit of cash on hand.
Are backpacks allowed in Disney World?
Backpacks, purses, and bags are allowed in Disney World, but they must be smaller than 24″ long x 15″ wide x 18″ high.
Keep in mind that all bags are subject to screening and inspection before you are able to enter the parks. You can check here for a list of prohibited personal items.
Can you bring snacks to Disney World?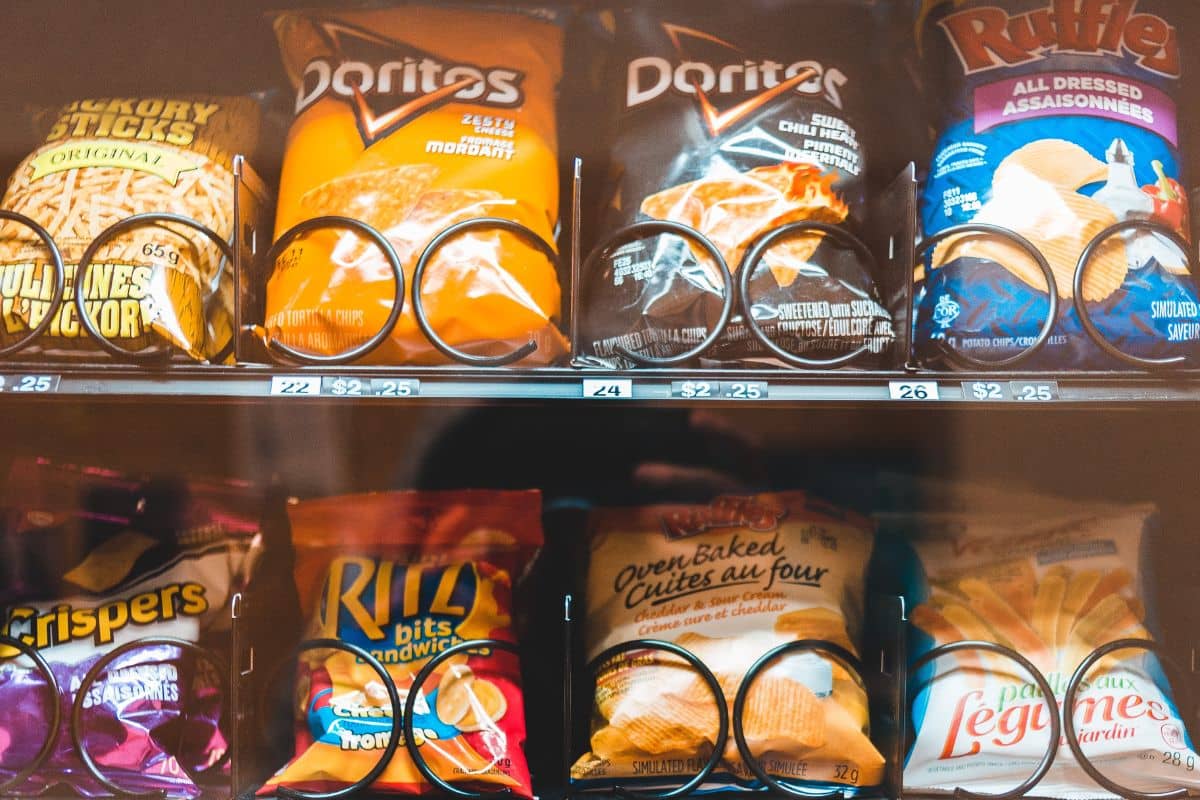 Guests are allowed to bring outside food and drinks into Disney World theme parks.
All outside items must be brought for self-consumption, can not be stored in glass containers, can not require heating, and can't be too smelly.
No alcoholic beverages can be brought inside the parks.
Bringing in your own snacks and water bottles is a great way to save a bit of money while inside the parks.
You can refill water bottles at the water fountains found near restrooms throughout the parks as well.
Do you have to pay for parking at Disney World?
Guests who drive to Disney World theme parks or stay at Disney resort hotels will have to pay to park their vehicles.
Resort parking varies from $15 to $25 per night, depending on the hotel you decide to stay at. This goes from value resorts to deluxe resorts.
Each theme park has massive parking lots for guests to leave their vehicles in, some of which have trolley services to bring guests from the lot to the front gate.
Parking in these lots will cost $25 for standard spots, while preferred parking (closer spots) will cost $45.

All prices include taxes and can be paid with either cash or credit.
Staying at a Disney resort hotel can save guests money on parking. Once at the resort, there are bus, monorail, and trolley services to bring guests straight from the hotels to the parks.
Conclusion
Disney World does accept cash for all goods and services at both the theme parks and resort hotels.
There are other ways to pay at Disney that may be more convenient than cash though, including the My Disney Experience App and MagicBands.
Before visiting the parks, be sure to set up whichever payment system works best for you.