Is the Disney College Program Worth It?
Post-secondary students across the United States have their eyes on Disney's College Program – after all, who wouldn't want to live and work at the happiest place on Earth?
It's no secret that the program is a highly beneficial and competitive opportunity for college students; however, some may wonder if it's right for them.
The Walt Disney World College Program is worth looking into for post-secondary students currently enrolled in a U.S.-based college or university. This semester-long paid internship has several benefits, including skill-building, networking, and hands-on work experience. The application process is highly competitive, but the Disney College Program is a great opportunity for the students involved.
This article provides an overview of the Disney College Program, including who can apply, what to expect, and the program's advantages to help students decide whether a semester at Disney is right for them.
What Is the Disney College Program?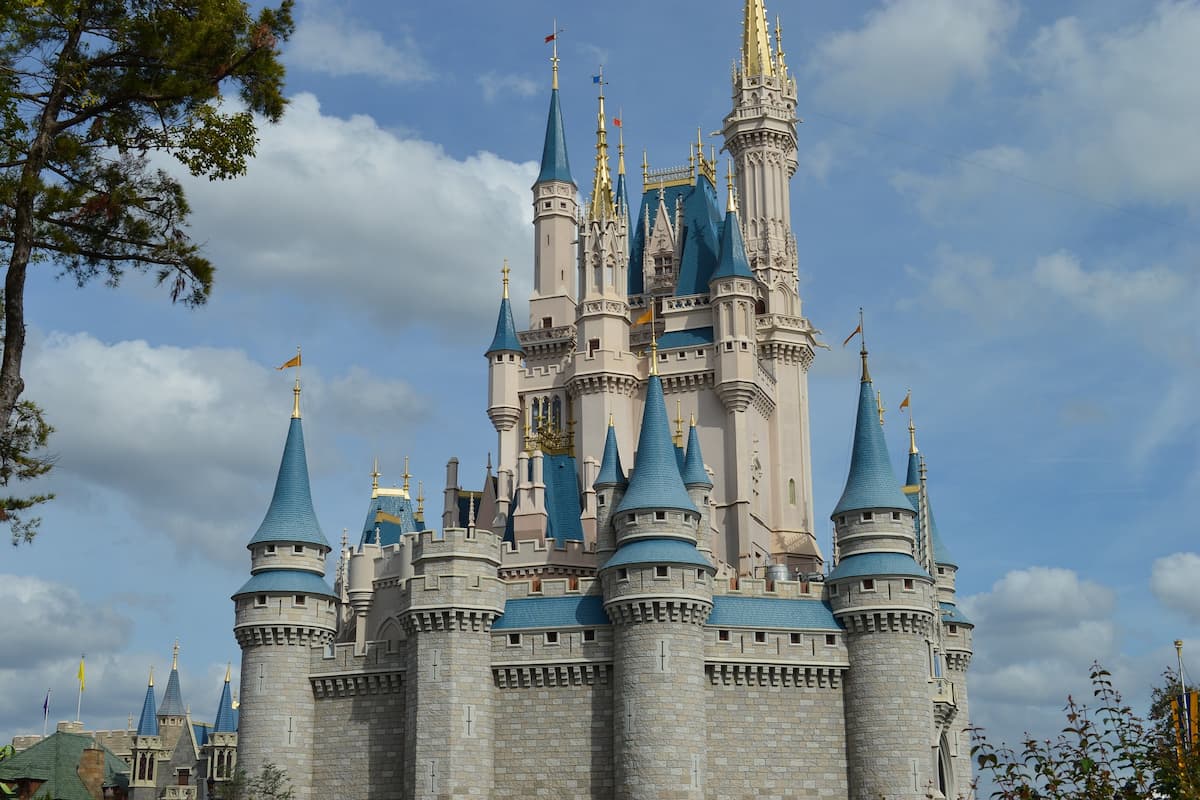 Disney's College Program focuses on professional development, networking, and education.
It's an opportunity to live, learn, and earn on the job as a Disney Cast Member.
At its core, the program is a residential internship for post-secondary students in the United States.
Participants live together in campus-style housing near Walt Disney World, where they'll learn from and work alongside full-time Cast Members.
Some interns go on to have longer careers with Disney, while others enjoy the perk of having the Disney College Program on their resumes.
Who Can Apply to the Disney College Program?
The Disney College Program is open to students currently enrolled and taking classes at an accredited U.S. university or college or those who have graduated within 24 months.
To be eligible, students must be at least 18 years old and have completed at least one semester of college before arriving at the program.
Applicants must also be in proper standing at their post-secondary institution and able to work legally in the United States – Disney does not sponsor visas for their College Program.
Participants can re-apply after going through the program once but must wait at least four (4) months from the end of their first internship to be eligible.
​​Outside of these requirements, Disney is looking for extroverted, eager students excited to learn more about the day-to-day operations at the parks.
Interns are expected to complete the basic requirements of their jobs while being willing and able to provide visitors with a magical Disney experience.
Is the Disney College Program Competitive?
The Disney College Program is highly selective – Disney receives over 50,000 applications per year but only accepts around 12,000 students.
After an application is reviewed, Disney puts candidates through two rounds of interviews before making any final decisions.
The application process can feel more like a job interview than college admissions.
What Types of Jobs Do Disney College Participants Do?
At the Disney College Program, participants dive right in on day one!
The program begins with classes on how to be a Cast Member and what Disney expects from interns.
Jobs are typically not assigned until students arrive, and new Cast Members begin on-the-job training once given a role.
Jobs can vary between guest services, concierge, food and beverage, and merchandise.
Students can be placed anywhere within the park, either working indoors or out.
No matter where participants work, they're expected to make every day a once-in-a-lifetime experience for guests.
"Making magic moments" is even one of the topics covered in interviews.
How Long Does the Disney College Program Last?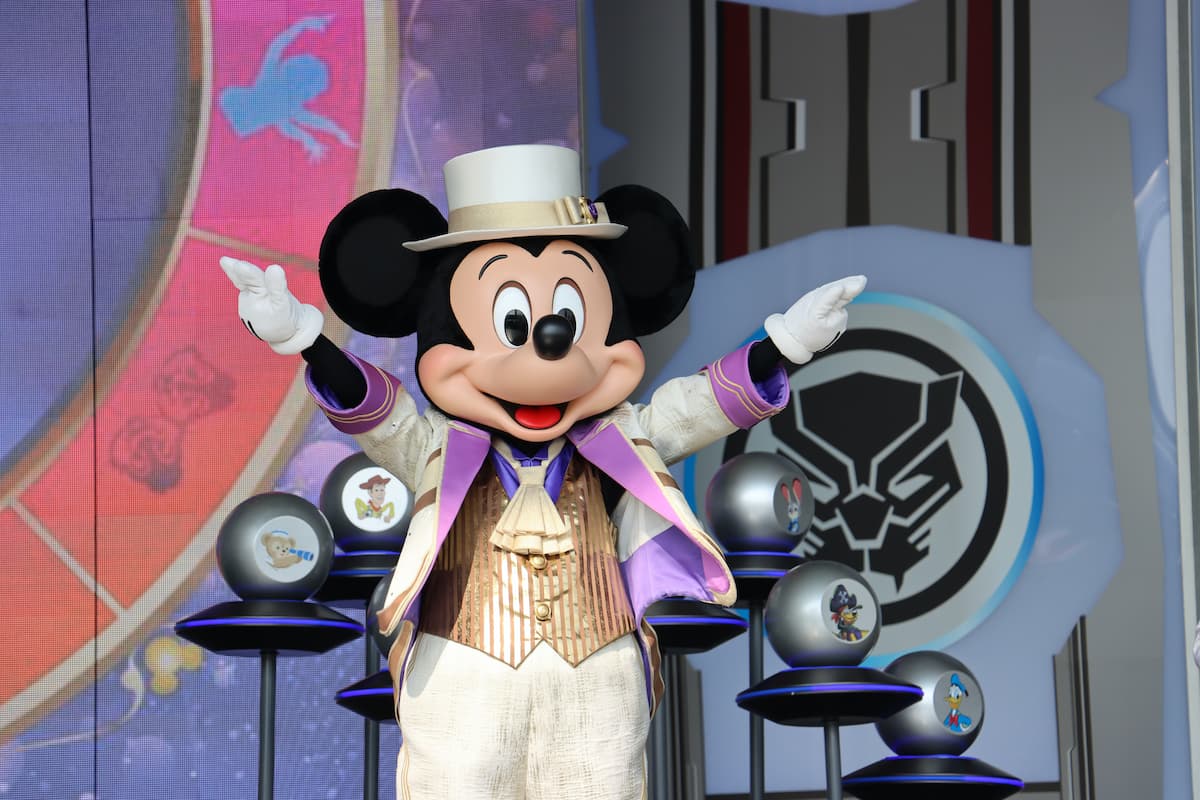 Disney's College Program lasts one semester, with the option to extend the program to a second semester on a case-by-case basis.
What Benefits Come With Participating in the Disney College Program?
Disney's College Program comes with a host of benefits, some relating to the park and others to building a career.
On top of free park entry (blockout dates apply) and discounted tickets for family and friends, interns get a sneak peek at new attractions and access to Mickey's Retreat and special career seminars.
Participants also have their foot in the door at Disney, with around 5% of interns receiving promotions to full-time Cast Members at the end of the program.
Are Disney College Students Paid?
Participants of the Disney College Program are paid an hourly rate – this is both a salary and a means to offset the cost of the program.
Interns must pay an administrative fee and weekly housing costs to participate in the program.
The administrative fee is taken upfront, but ‌housing costs are deducted from students' paychecks.
Fortunately, Disney guarantees enough hours to cover the cost of living.
All costs and compensation for students are subject to change, so for current information, be sure to contact Disney directly.
Do Disney College Participants Get College Credit?
Although Disney College is not an accredited institution, it's possible to get college credits through the American Council on Education.
However, it doesn't always work.
Disney, unfortunately, cannot award or guarantee credit to any students in the program.
Only a participant's university can decide if they'll receive credits for their internship.
Some universities work with Disney, encouraging students to apply and awarding credit for participation.
By calling their academic advisors before applying, students can find out if their university recognizes the program.
Potentially not getting college credit for the Disney College Program is the biggest disadvantage to applying.
Does the Disney College Program Look Good on a Resume?
Completing the Disney College Program improves any resume.
Listing Disney on a resume is sometimes the number one reason college students participate in the program – aside from free Disney World tickets, of course.
The competitive nature of applications, the international recognition of the Disney Corporation, and the skills interns acquire communicate hard work and value to potential employers.
Conclusion
The Disney College Program draws in students from across the United States.
It is a highly sought-after, paid internship in the heart of Disney World.
Students undergo a rigorous application process to participate with the hope of gaining experience and credibility in the job market.
Ultimately, whether the program is worth it depends on the applicant's goals.
There are plenty of benefits for students, including park discounts and free entry, professionally curated seminars, networking opportunities, and career advancement.
On the other hand, the program doesn't guarantee college credit for completion, and applicants should confirm with their university before applying.