Can You Bring Water Bottles Into Disney World?
Disney World has many restrictions on what you can or can't bring into the park.
But while most rules are strict and specific, the park is fairly lenient on matters of food and drink.
Disney World allows visitors to bring their own water bottles, travel mugs, and cups for children, provided they're not made of glass (or contain alcohol). I recommend getting a stainless steel water bottle as they keep water colder for longer.
If you bring anything on the restricted items list, security will confiscate it, so confirm what's on the current list (and what's in your bag) before heading to the park.
Why You Should Bring Water Bottles To Disney World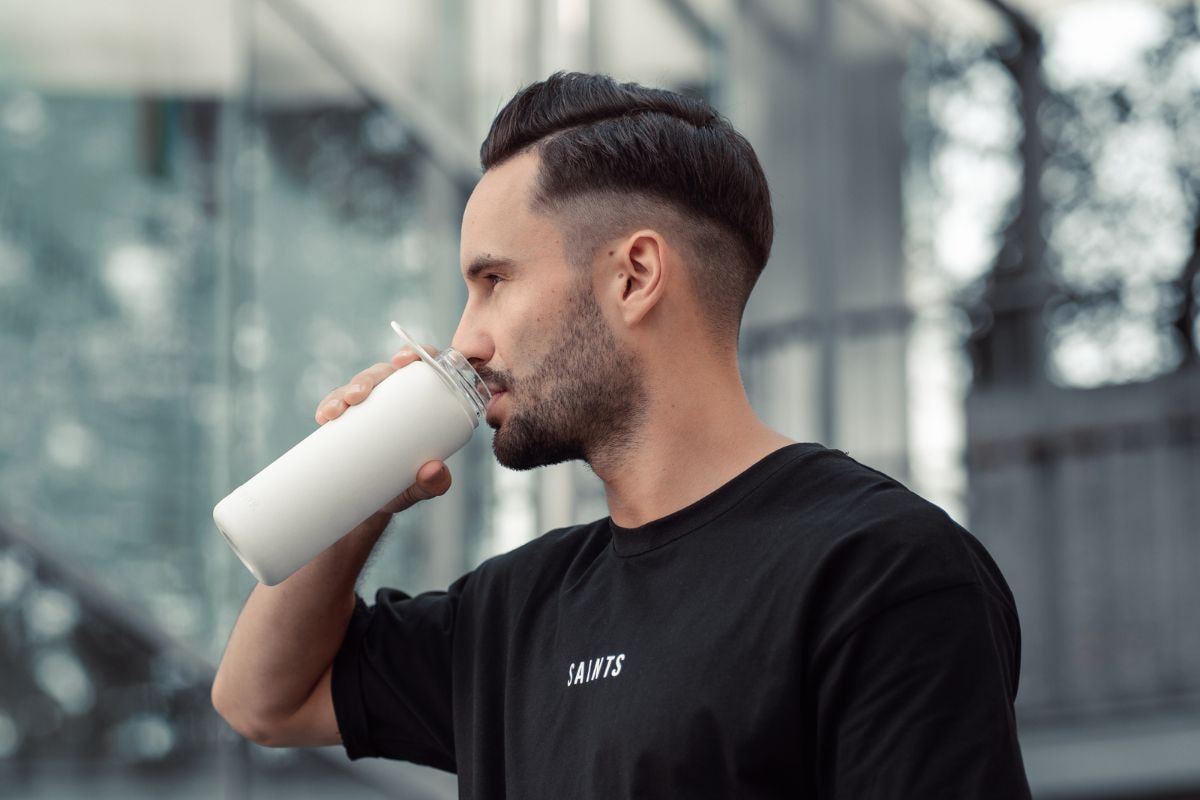 Bottled water is expensive at Disney World.
At $3.50 apiece, it's more than twice the cost of bottled water at an off-site store.
If you're a large group, the costs add up quick.
The bottom line is: bringing refillable bottles to the park saves you a lot of money.
There are various water stations all over the park, and you can fill your bottles for free.
Water stations are usually near the restrooms, so you can make a pit stop and fill your bottle at the same time.
Most restaurants also offer a complimentary cup, and you can even ask for ice to keep your water cool.
Bringing reusable water bottles also helps reduce the use of plastic, so you're economical and eco-friendly at the same time.
How's the Water at Disney World?
Even if you've never been to Disney World, you're likely to have heard the rumor that the water at Disney tastes bad and smells putrid.
The water isn't unhealthy or unsafe – if it were, the Orlando City Council would've intervened a long time ago – but the reviews are in, and it's weird (to say the least).
The unpopular water isn't present in all park areas, but it's pretty prevalent, explaining why it's a top issue among Disney World's visitors.
The current state of consumable water isn't due to a dismissive attitude by Disney HQ.
The Walt Disney World Resort actually has one of the most rigorous filtration systems worldwide.
The number one reason why it's so funky is the high sulfur content in the water in Central Florida.
How the state purifies the water is also a contributing factor (each US state has different purification systems for its water).
Overall, it's sulfur that brings the rotten egg smell familiar to those who frequent the park.
But even though this odorous compound impacts the smell and taste, it doesn't make the water any less safe.
Disney World tries to purify the water as much as possible, but it's nearly impossible to eliminate sulfates, and overtreating the water can be bad for the environment.
Disney has strengthened the purification system in some areas more than in others, places like restaurants where guests are more likely to drink tap water.
If you feel that the tap water in Florida is unbearable, buy a pack of bottled water and carry a few in your backpack when visiting the park.
Can I Put Alcohol Inside My Water Bottle?
No.
Guests cannot bring alcoholic beverages into Disney World, and security often asks guests to open opaque bottles to check what's inside.
Though you're not allowed to bring alcohol into the park, Disney allows alcoholic beverages at the Disney Resort Hotels as long as they're consumed by individuals 21 years of age and older.
If you are looking for an adult beverage while visiting the park, several locations on the property serve alcohol.
How Do I Carry Water Into Disney World?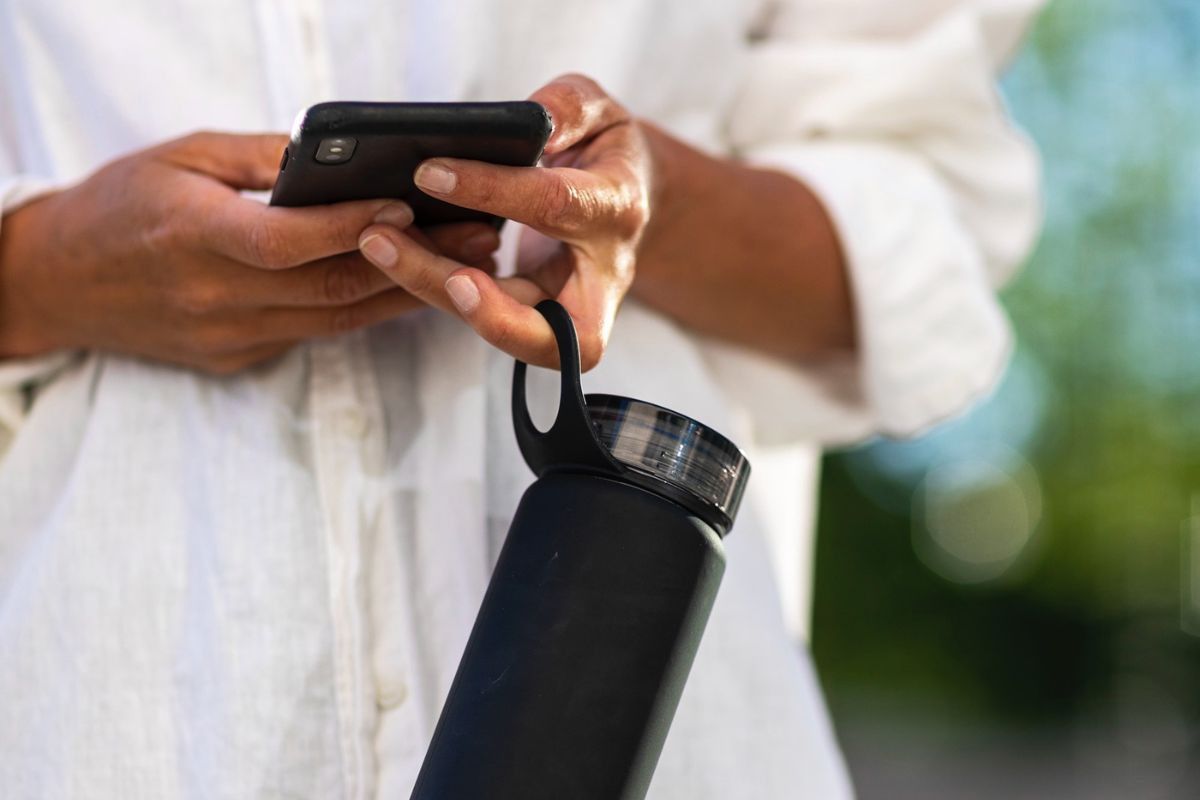 You can keep your water in bottles of all kinds, including hydro flasks.
Only bottles made of glass are prohibited.
A backpack is a good enough carrier for your water as most have side pockets to store bottled drinks.
You can also bring a cooler to the park, but Disney doesn't allow anything larger than 24″ long x 15″ wide x 18″ high.
What Else Can I Bring To Disney World?
Bringing your own water bottles into the park saves you a chunk of change, but you can also save more by bringing any or all of the items below:
Food
Disney World also allows you to bring outside food for self-consumption.
However, they have a specific set of rules: the food shouldn't require heating, reheating, processing, refrigeration, or temperature control.
They also shouldn't have a pervasive smell that might disturb guests around you.
I recommend you carry some sandwiches and light snacks when you need something to munch on, but don't feel like spending too much.
If you're a group, plan at least 50% of what you eat to come from outside; otherwise, you might spend half your daily budget (or more) on food.
Contained Ice
While metallic bottles help keep your water cold, you can also carry ice to the park.
Disney doesn't allow loose ice, but if you freeze your water bottles, they'll melt throughout the day, keeping your water nice and cold.
I also recommend bringing an ice pack to keep things chilly.
The Florida sun is cruel at times, so try your best to keep cool during your visit.
Strollers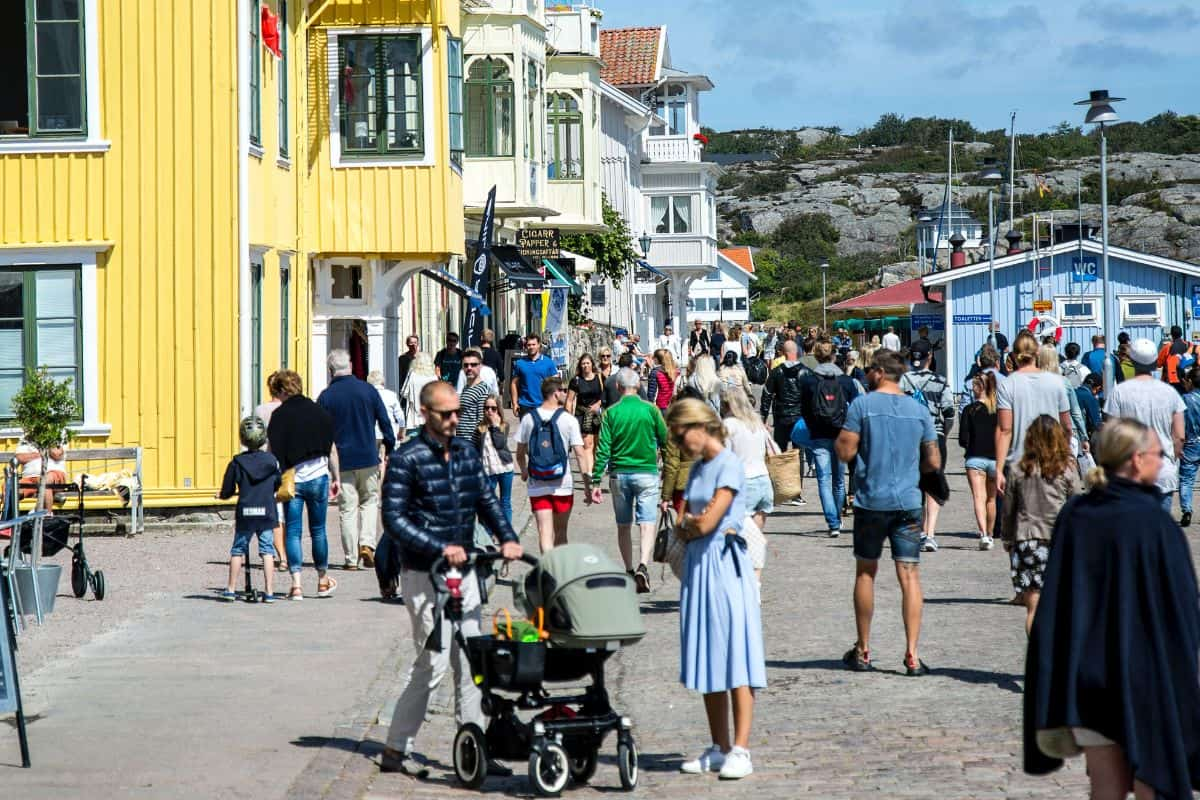 A stroller isn't just for infants – it can come in handy when young kids are tired of walking around the massive park.
You can also keep your food and drink inside if you don't have a place to store them.
Disney World offers stroller rentals, and a single one costs $15 per day, while a double one comes to $31 a day.
The cost decreases to $13 and $27, respectively, if you rent for multiple days, but that's still expensive if you already have one.
Disney allows strollers into the park, provided they're no larger than 31″ wide and 52″ long.
Bags
A stroller can substitute for a backpack if you don't want to carry heavy things, but you'll still need some kind of bag for valuable items.
There's no problem storing food and beverages in a stroller, but if you have higher-value items (or extra clothes) you won't use as much, get a backpack and store it in a locker.
You can rent lockers for $10–$15 a day.
Conclusion
Disney World prohibits bringing several items to the park.
Some are more obvious, while others might raise an eyebrow.
To avoid security turning you away or confiscating your stuff, check out the complete list on the official website.
Importantly, you can bring your own food and water, so when planning your next Disney World vacation, you can save some money by taking that into account.