15 Best Disney Springs Stores You Must Visit
Disney Springs – formerly known as Downtown Disney – is an eclectic mix of shopping, dining, and entertainment at Disney World in Orlando, Florida.
This unique Disney district is made up of four (4) different neighborhoods: the Marketplace, The Landing, Town Center, and West Side.
Each section is inspired by Florida's coastal towns, giving guests a waterfront view no matter where they are.
Like Downtown Disney, Disney Springs is free to enter, so anyone can take advantage of its impressive offerings.
There are 102 retail locations at Disney Springs, far too many to visit in one day. To help narrow things down, here is a list of 15 stores at Disney Springs that guests should not miss:
The Art Corner by Artistic Talent Group
Basin
Disney PhotoPass Studio
Just Plumerias
Marketplace Co-op
Lefty's – The Left-Hand Store
World of Disney
Once Upon a Toy
The Ganachery
Pop Gallery
Johnston & Murphy
Disney's Candy Cauldron
House of Blues Gear Shop
Star Wars Galactic Outpost
Superhero Headquarters.
This article highlights the 15 shops at Disney Springs that visitors must see on their next trip.
The list is organized by neighborhood and offers a variety of souvenir, apparel, and luxury retail options.
Top 15 Disney Springs Stores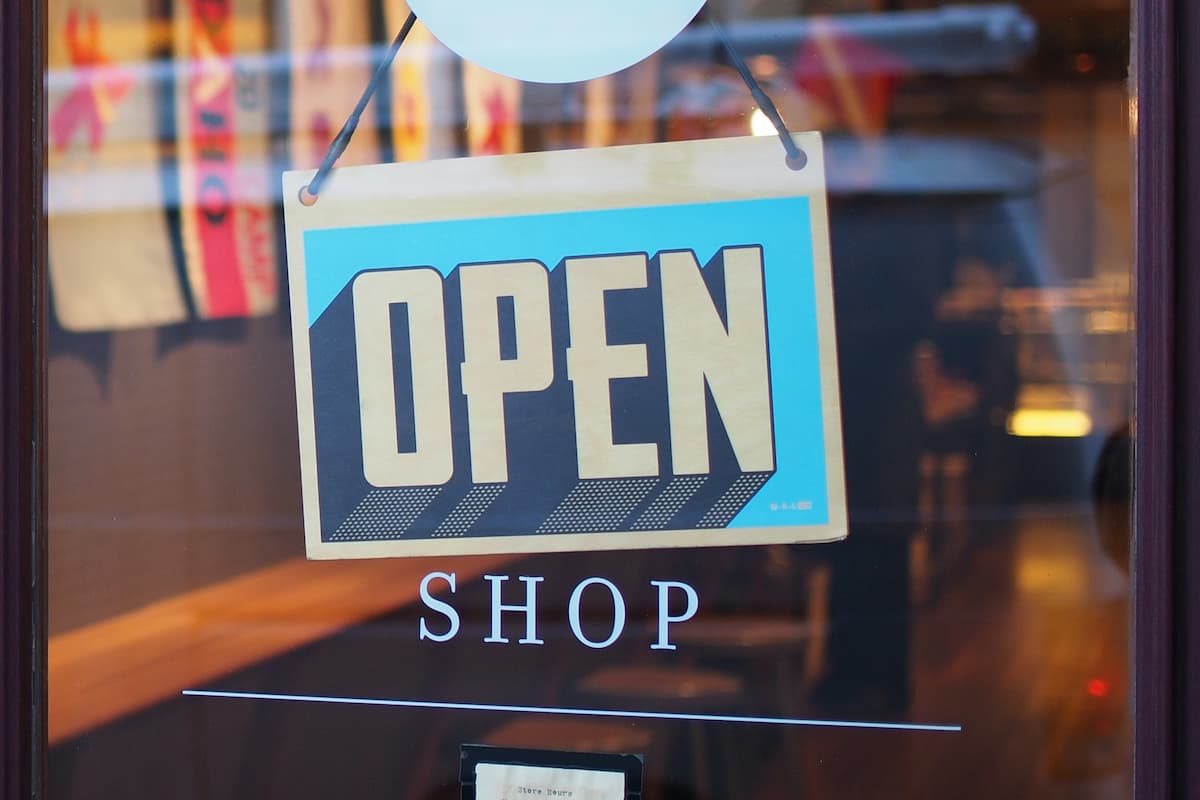 1) The Art Corner
Visit The Art Corner pop-up shop to see professional artists from the Artistic Talent Group create incredible works of art in real time.
From classic caricatures to personalized illustrations, guests can find special pieces of art to give as gifts or take home for themselves.
The Art Corner is open for a limited time, so check the Disney Springs website to ensure this pop-up is open when you plan to visit.
2) Basin
Basin merges the luxury of self-care with the magic of Disney.
This health and beauty boutique offers bath, body, and hair care items without parabens, alcohol, mineral oil, or chemicals.
Choose from various all-natural body butters, bath bombs, scrubs, creams, masks, and fresh-sliced soaps.
Basin's products make great gifts for friends, family, and even yourself.
3) Disney PhotoPass Studio
Disney PhotoPass Studio is the place to go for visitors who are tired of shopping and looking to have a little fun.
This shop gives guests the chance to throw on a costume and pose in front of an out-of-this-world backdrop – for free!
Change up your usual family portrait, or just pop by for a casual game of dress-up!
Photos can be previewed, printed, and purchased in the shop or uploaded to the My Disney Experience App.
Uploaded photos can be downloaded by purchasing a Memory Maker Photopass package.
4) Just Plumerias
One of the most interesting stores at Disney Springs is Just Plumerias, which only sells Plumeria cuttings.
Plumerias are beautiful and fragrant Hawaiian flowers used to make leis.
They grow well in pots, can survive cold climates, and are drought-tolerant!
All of the flower cuttings sold at Just Plumerias are also TSA-approved.
5) Marketplace Co-op
The Marketplace Co-op is not just one shop – it's six!
It's also the perfect stop for visitors looking to get all their shopping done in one amazing place.
The Co-op is home to Bowes Signature Candles, D-Tech on Demand, Disney Centerpiece, Disney Tails, National Geographic Lifestyle Collection, and Super Hero Showcase.
Guests can find anything – from home goods and apparel to tech gear and pet items – all in one convenient location.
6) Lefty's – The Left-Hand Store
Lefty's – The Left-Hand Store is the perfect shop to find novelty gifts for left-handed friends and family members.
This one-of-a-kind shop exclusively sells items made for left-handed individuals, offering an assortment of goods visitors may not expect to see at Disney, including office and school supplies and gardening gear.
7) World of Disney
Guests looking for classic Disney World souvenirs like Mickey Ears and collectible pins need to go no further than World of Disney.
The shop also features special collections and items celebrating the 50th Anniversary of Walt Disney World.
Visitors looking to take home something special will find their perfect piece of Disney magic at this popular shop.
8) Once Upon a Toy
Once Upon a Toy is undeniably Disney – every collectible, board game, puzzle, and toy is based on a popular Disney franchise.
Children and adults alike will have a blast playing with all the Disney-themed items this amazing toy store has to offer.
9) The Ganachery
When visiting The Ganachery, guests can choose from 16 incredible flavors of chocolate ganache squares.
Looking for more than chocolate squares?
This specialty chocolate shop also has chocolate lollipops, crispy chocolate pearls, custom chocolate bars, and seasonal offerings.
Visitors can find delectable gifts for family and friends or grab themselves a treat for the walk back to the car.
10) Pop Gallery
Stop by Pop Gallery to browse artwork from emerging and mid-career modern artists.
Unlike other art galleries at Disney Springs, Pop Gallery curates a selection of contemporary artwork.
Visit the gallery to appreciate the artists' work, or buy an exclusive piece to display at home.
11) Johnston & Murphy
Johnston & Murphy has been designing and hand-crafting shoes since 1850.
Their Disney Springs location features a selection of premier footwear, apparel, and accessories for both men and women.
Not only is Johnston & Murphy an American classic, but they've also designed shoes for U.S. Presidents for over a century!
12) Disney's Candy Cauldron
Another sweet stop on the list is Disney's Candy Cauldron.
This confectionary mecca is stocked with cookies, cupcakes, and candies of every size and shape.
Don't forget to pick up some flavored popcorn or a ghoulish candy apple before leaving the shop.
13) House of Blues Gear Shop
The House of Blues Gear Shop is the place for music lovers.
Inspired by the Blues Brothers, the shop has everything House of Blues, including apparel, art, drinkware, keychains, magnets, and collectibles.
14) Star Wars Galactic Outpost
Star Wars fans will find everything they'd ever imagined at Star Wars Galactic Outpost.
Whether looking for gifts or something to take home, the Galactic Outpost has it covered.
This store is perfect for shoppers of all ages and has everything Star Wars including apparel, accessories, masks, costumes, lightsabers, and more.
Let the nostalgia take over, and be sure to snap a picture of your kids (or yourselves!) sparring with lightsabers as you battle for the galaxy.
15) Superhero Headquarters
Every Marvel fan needs to stop by Superhero Headquarters, no matter their age.
The entire shop is dedicated to Marvel's heroes and villains and carries items such as action figures, art, clothing, and costumes.
Buy a gift for the superfan in your life, or find exclusive items for your collection at home.
Conclusion
With 102 stores and pop-ups at Disney Springs, narrowing down which to visit can be tough.
However, the following 15 retail shops are truly must-see experiences:
The Art Corner by Artistic Talent Group
Basin
Disney PhotoPass Studio
Just Plumerias
Marketplace Co-op
Lefty's – The Left-Hand Store
World of Disney
Once Upon a Toy
The Ganachery
Pop Gallery
Johnston & Murphy
Disney's Candy Cauldron
House of Blues Gear Shop
Star Wars Galactic Outpost
Superhero Headquarters.
From classic Disney souvenirs and specialty sweets to fine art and fandom, these shops at Disney Springs have something special for everyone.