What Is The Best Age For Universal Studios? (Hollywood & Orlando)
Universal Studios parks have attractions that cater to all ages and thrill tolerances. But what's the best age to take kids to Universal Studios?
Nearly every ride in Universal Studios features a height requirement that disqualifies guests under a certain height from riding.
While there are play areas and other things to do in the parks, younger children won't be allowed on some of their most popular rides.
The best age for anyone visiting Universal Studios parks is eight years old or older. By the time children have reached this age, they typically meet the height requirements for all of the rides in the parks. Children younger than eight generally don't meet these requirements and won't be allowed onto the attractions.
The Best Ages to Visit Universal Studios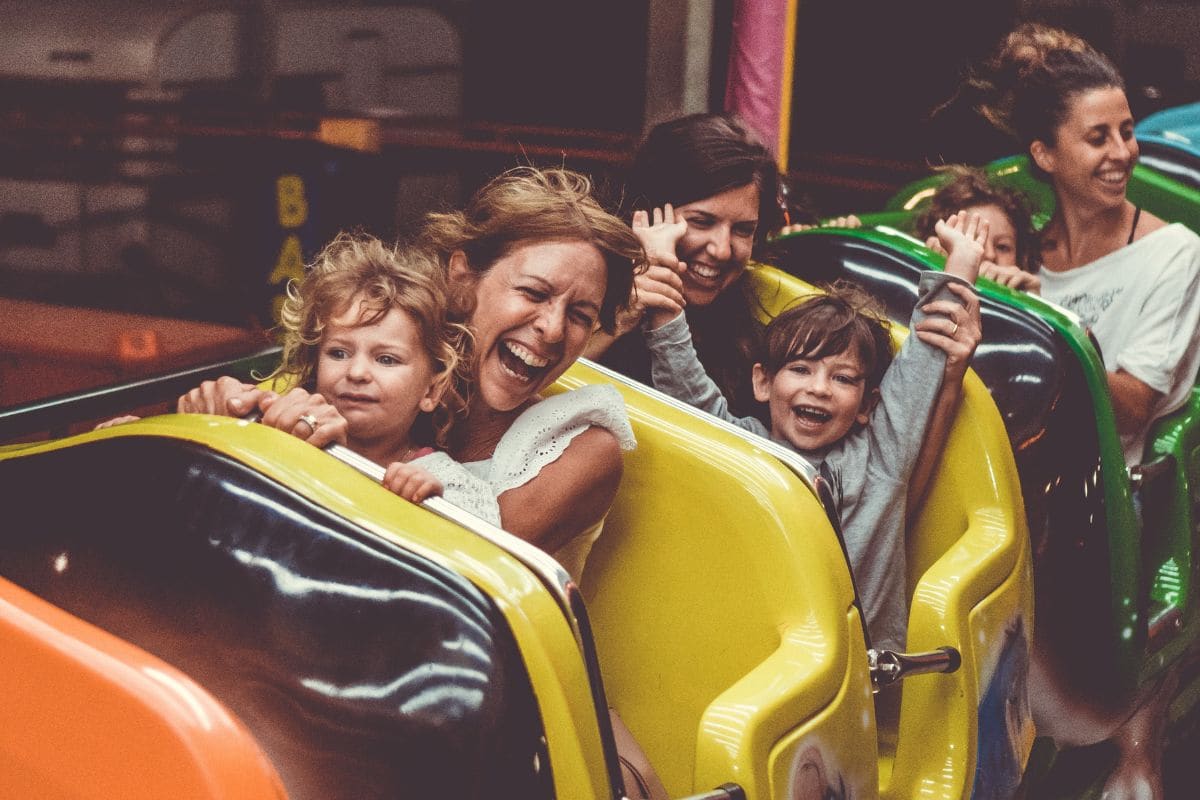 The main factor that keeps younger kids from enjoying Universal Studios is the height requirements for many of their rides.
Ride requirements can range from 36 inches to 52 inches, with some requiring height ranges to be accompanied by adults.
The height limits grow higher with the intensity of the ride. For example, Doctor Doom's Fearfall requires all riders to stand 52 inches tall, while the Pteranodon Flyers only require riders to stand 36 inches tall.
These restrictions are strictly enforced. If you do not meet height requirements, it is not safe to go on a ride as the safety restraints will not function properly.
Children between the ages of six and nine tend to be growing into these height ranges, meaning many more of the park's attractions will be open starting in this range.
Adults 18 and over
Adults visiting Universal Studios will almost always meet height restrictions for rides and don't have any limitations when it comes to entertainment in the parks.
Guests in this age range will also be more likely to enjoy the shows available in the parks, as well as walking and shopping their way through CityWalk.
Children between 8 and 17
Perhaps the best ages to visit Universal Studios falls in this age range. By the time children reach eight years of age, they will meet the height requirements of almost all of the rides.
Guests on the higher end of this range will also be better able to enjoy the shows and simulation rides available in the park.
Guests on the lower end of this range will only be restricted from riding the most intense rides in the park, such as Doctor Doom's Fearfall and the Rip Ride Rockit.
Children Under the Age of 8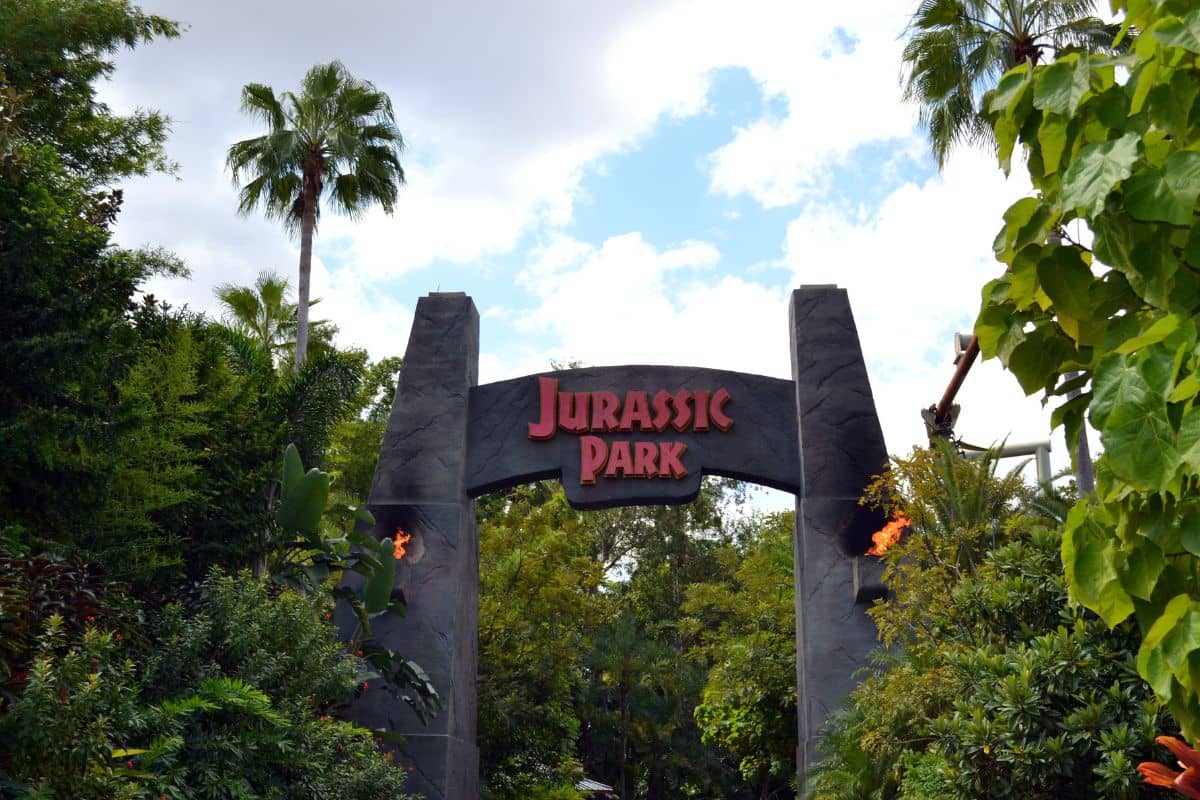 The number of rides younger children can go on at Universal Studios is relatively small.
There are play areas and a few rides that cater to kids under the age of eight such as the Caro-Seuss-el, Flight of the Hippogriff, and The Cat in the Hat.
Outside of these, most of their time will end up being spent waiting in lines or walking around.
Of all of the Universal Parks, Islands of Adventure features the most kid-friendly rides for the under eight age group.
These include Jurassic Park, Toon Lagoon, Wizarding World rides, and all of Seuss Landing.
What Can a 1-year-old do at Universal Studios?
For those with toddlers and babies, Universal Studios might not seem to have a lot for them to do.
While babies can't go on most of the rides in the park, there are still plenty of great opportunities for them.
Character meet-and-greets are a major thing to do with very young children in the parks. They can also have their picture taken with a wide array of characters.
Each of the children's play areas has sections that cater to very young children as well. Dino Play Land and Curious George Goes to Town are two of the best areas for this age child.
What Ages Qualify for a Universal Studios Child Ticket?
Universal Studios considers all guests between the ages of 3 and 9 to be children. They can enter the parks using slightly discounted child tickets.
Any children under the age of three don't require tickets and can enter the parks for free.
What is the Child Swap Program at Universal?
The child swap program at Universal allows one member of a group to sit out with a child too small or too young to go on a ride.
Once your group reaches the front of the line, you will designate one member to sit out with the child. When the ride ends, that member can get directly onto the ride without waiting in line again.
For children that got to go on the ride the first time, they can ride again with the person who sat out, without waiting in line again.
This program is available for select rides in the parks and a maximum of two guests can use this pas at one time.
For further questions, ask a team member in the parks for details about where to wait and which attractions participate in the program.
Conclusion
The optimum age for children visiting Universal Studios is eight years old and up.
For the best experience, make sure your child has reached a height between 42 and 50 inches, so they won't miss out on any major attractions.
Universal Studios parks can be fun for all ages and they even have a few attractions that cater to young children and toddlers.
Between the ages of six and nine, most children are commonly tall enough to go on most rides.